There has never been a better time to be an art student at Biola.
This fall, the university dedicated a completely transformed and remodeled Bardwell Hall as the new home for the visual arts — moving the art department from its former home at the fringes of campus to a vibrant facility right at the core.
Since opening in 1959 as one of the first buildings on Biola's La Mirada campus, Bardwell had in recent decades been known primarily as a home for science labs and sterile classrooms (with periodic tables of the elements serving as the closest thing to artwork). With the renovations — completed over the past two years, just in time for the 50th anniversary of the art department — the building is almost unrecognizable.
"This building brings a new and fresh feeling to the center of campus," said Todd Guy, dean of the School of Fine Arts and Communication. "It really is a statement of how impactful the arts can be. … Just like the heart is in the center of the body, this is the heartbeat of Biola — the arts."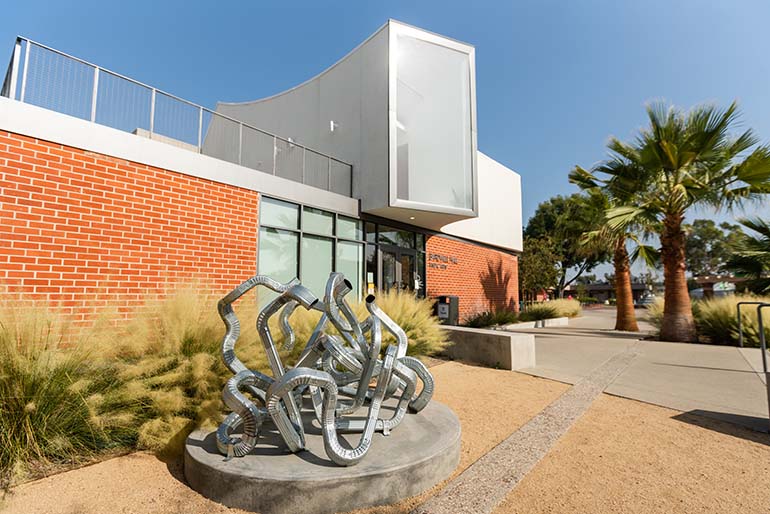 "Shaped and Molded"
One of Bardwell's defining features is the curvature around its main windows, meant to resemble sculpted clay. "This is a building where we're going to be shaping and molding and creating," said Todd Guy, the school's dean. "That clay is like our students, who are being shaped and molded into the image of Christ." The window above its main entrance provides a wealth of natural light and glows like a beacon at night.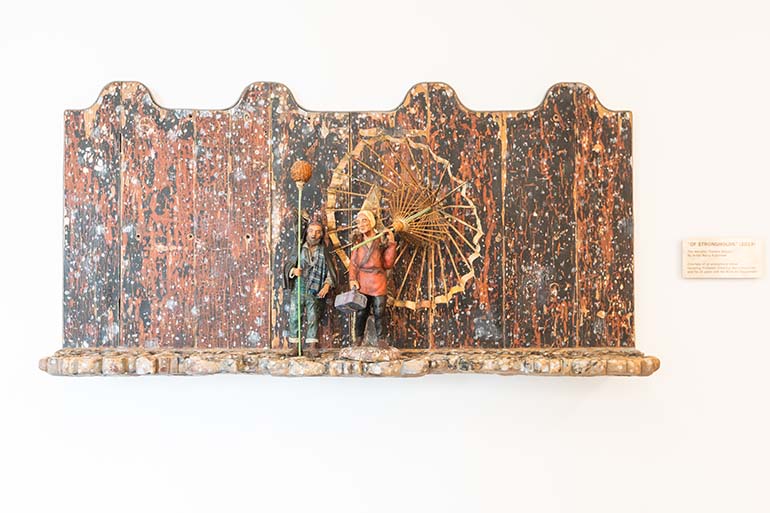 A Wealth of Inspiration
In addition to its constant rotation of exhibits and student work, the building also has a number of donated pieces on permanent display. Just outside the main entrance is sculptor Lynn Aldrich's "Water Tangle," donated by Howard and Roberta Green Ahmanson. "Of Strongholds," a piece from professor emeritus Barry Krammes, hangs in a first-floor hallway.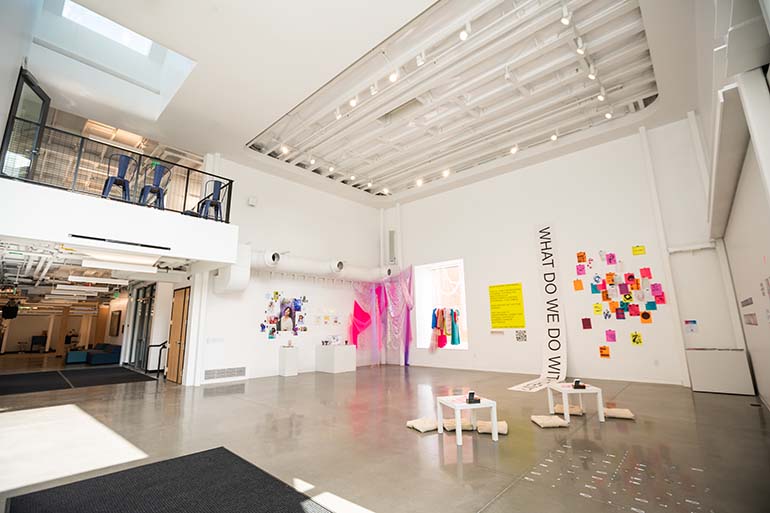 Bardwell Project Space
Just inside the building's main entrance is the "Bardwell Project Space," an expansive 1,100-square-foot gallery with high ceilings and moveable (and removable) walls. The space will be used primarily to showcase student, faculty and alumni artwork — allowing the existing Earl & Virginia Green Art Gallery, just across the walkway, to be used primarily for exhibitions from professional artists.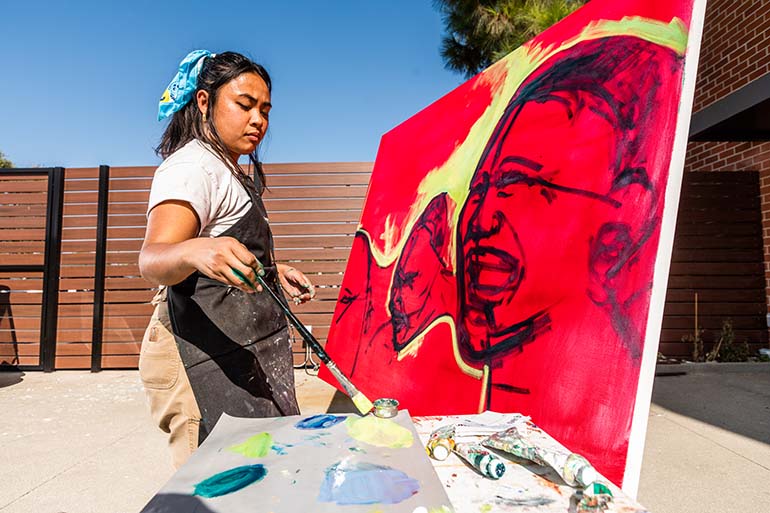 Art Yard
Conveniently located near the studio spaces is an outdoor art yard — accessible through a roll-up garage door in the side of Bardwell. The space is ideal for painting, constructing and loading especially large items into the building.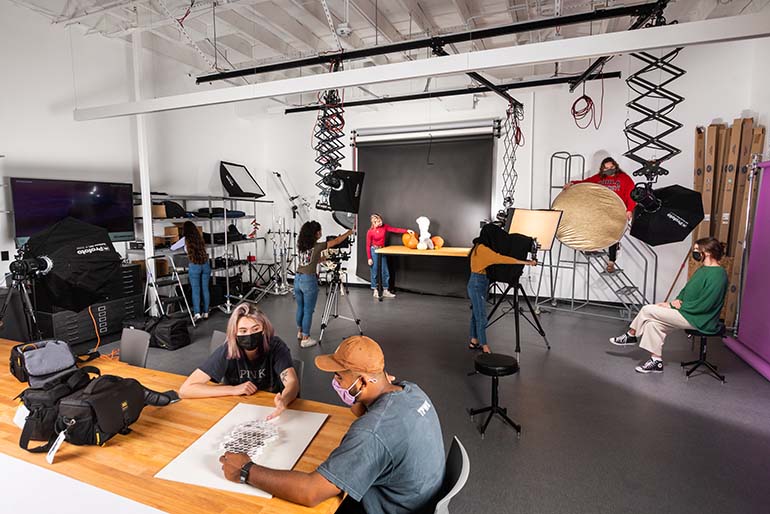 Photo Lighting Studio
The building's photo lighting studio is equipped with a permanent lighting station where students can create photographic artwork or document other forms of artwork. It also serves as a space where students can work on mounting, matting and framing their artwork.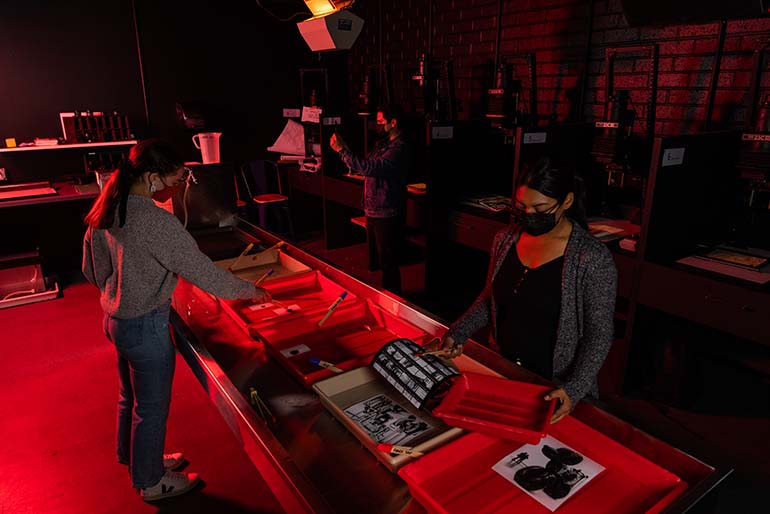 Lightroom and Darkroom
A conjoined darkroom and lightroom provide students with essential access to traditional photographic equipment and processes — a great asset as the demand for traditional darkroom experience has undergone a renaissance among professional photographers of all kinds. Utilized by all art majors, and particularly by students in the photography concentration, the space contains everything required for processing negatives and enlarging and printing photos.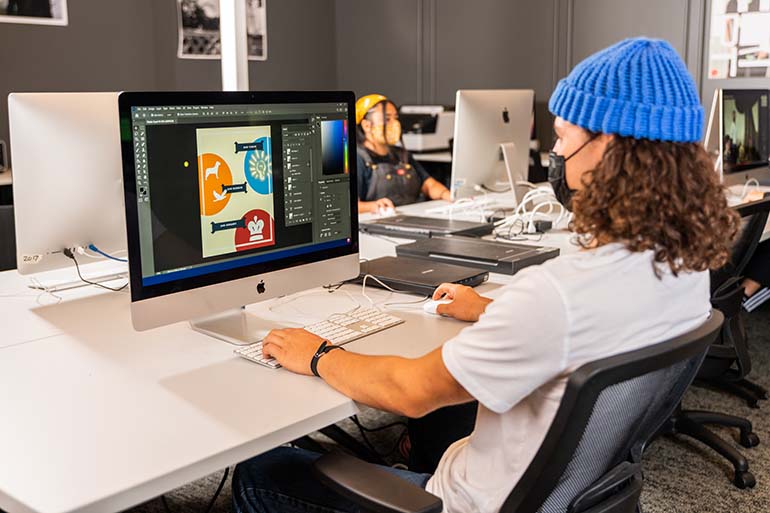 Computer Labs
The new Bardwell has three computer labs where art students can develop their graphic design, illustration and photo editing skills. One of the labs, a soon-to-be-completed space for the art department's new animation concentration, will be stocked with virtual reality technology to prepare students for a developing field.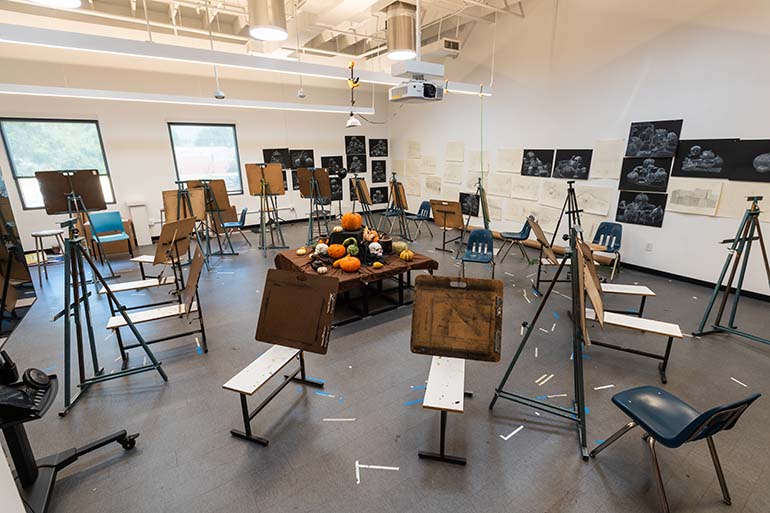 Specialized Classrooms
Additional classrooms — including a painting studio, drawing studio, design workroom and multiuse studio — offer open and flexible areas for teaching and creating.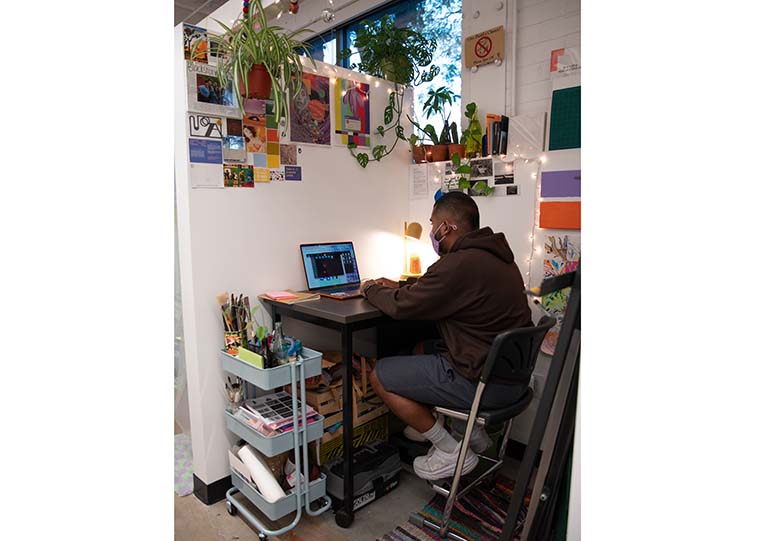 Student Studios
Among the building's highlights are its rows of 40 studio spaces that seniors (and some juniors) can claim as their own place to create art and house materials. "Most graduate programs would have spaces like this, but very rarely do you find undergraduate programs that have designated spaces like this for upperclassmen," Guy said. "Normally, they're carrying things from their dorm room and back, or it's in their car."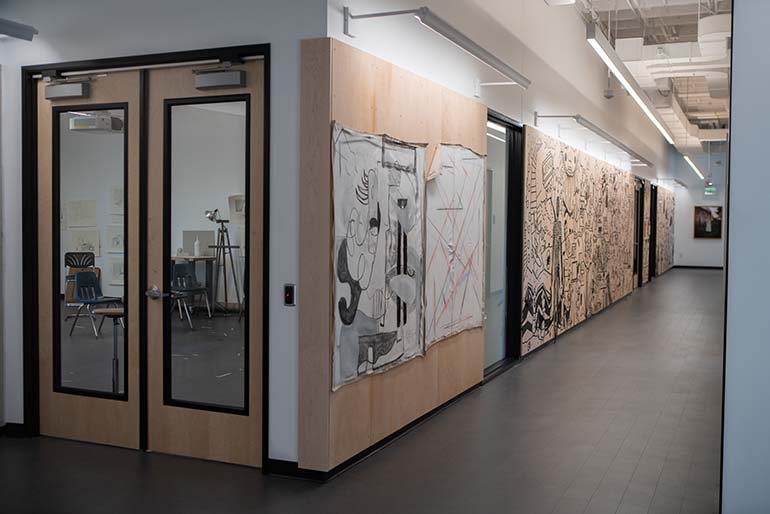 Wall-to-Wall Art
Many of the hallways and walls throughout the building are covered with (easily replaceable) thin wood panels — friendly to an ever-changing rotation of artwork (and whatever nails, adhesives or damage may come with it). There are several areas where students can tack up their work for input from others. "Critique is a very important part of the artmaking process, so we have a lot of different spaces where they can do that," said Zehavi Husser, associate dean of the Division of the Visual and Performing Arts.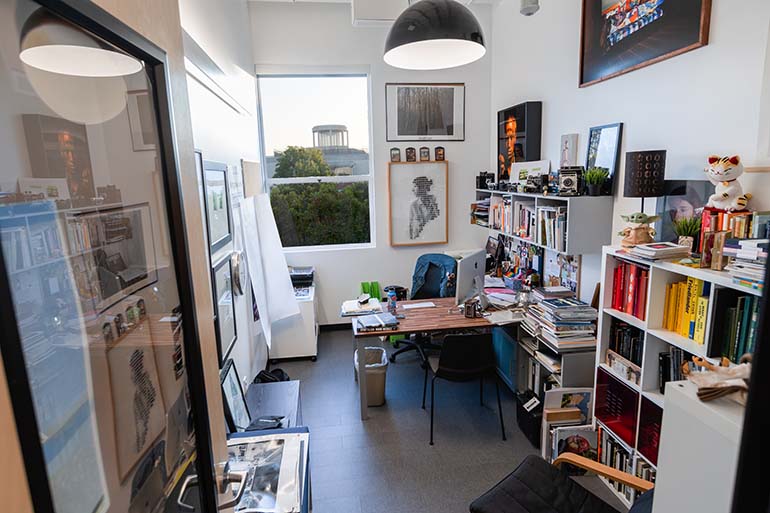 Inviting Offices
Unsurprisingly, Bardwell's new faculty offices (eight in total) are bursting with quirk and character — including this picturesque space with a nicely framed view of Biola's library beacon. "The biggest thing that I've noticed is the amazing degree to which the building facilitates collaboration and community," said Astri Swendsrud, associate professor of art. "I'm finding it so valuable to all share a space — to be able to pop into one another's offices when we have an idea to propose or question to ask. New, fruitful forms of collaboration and collective problem-solving are continually emerging."