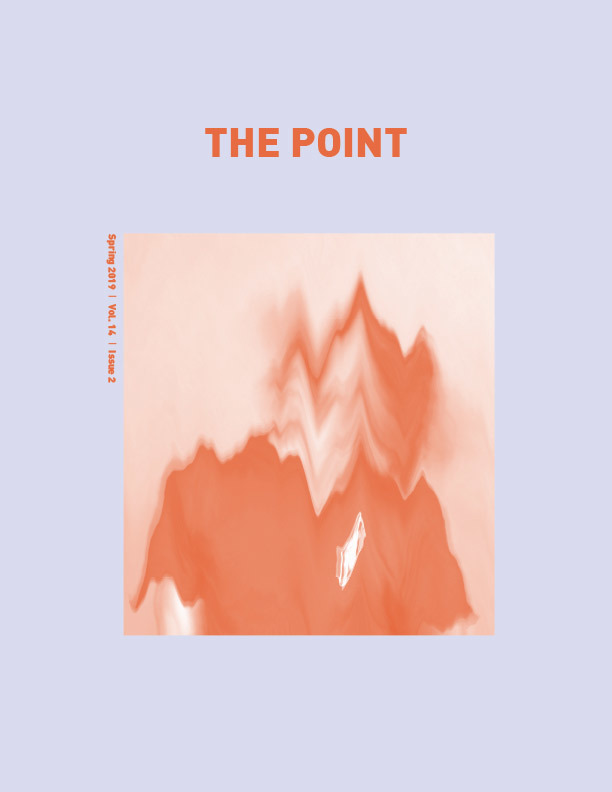 For the second time in its relatively young history as a publication, The Point magazine won a Pacemaker Award in 2019, a national honor for the top college campus publications from the Associated Collegiate Press (ACP).
Two of Biola's student-produced magazines were selected as finalists for this award: The Point and The Gradient, both of which are produced by the Department of Media, Journalism and Public Relations. The winners were announced on Nov. 2, 2019, at the National College Media Convention in Washington, D.C., where the Pacemaker was given to 14 publications out of 126 total entries.
The Point's 2018–19 staff, under the advisement of Tamara Welter, associate professor of journalism, included Rebecca Mitchell ('19) (editor-in-chief), Eliana Park ('19) (visual director), senior Kendall Jarboe (managing editor) and senior Thecla Li (photo editor). Magazine finalists came from 22 states and Canada and were judged for overall excellence in content, writing, editing, photography, art, graphics, layout, design, concept and theme. Other winning magazines represented such schools as Syracuse University, the University of Oregon and Brigham Young University.
The Point previously received a Pacemaker award in 2008 and was named a finalist three other years.
The Point publishes twice a year and typically selects a culturally relevant theme for exploration. The winning Spring 2019 issue focused on the theme of renewal. To view this or other issues, visit thepointmagazine.org.
- Joanna Wu
Photo by Eliana Park