Update: Due to the coronavirus (COVID-19) pandemic, Biola University Athletics announced on March 15 that it would cancel all remaining spring competition and team activity. For more details on this announcement, visit athletics.biola.edu. For the latest updates on Biola's response to the COVID-19 pandemic, visit biola.edu/coronavirus.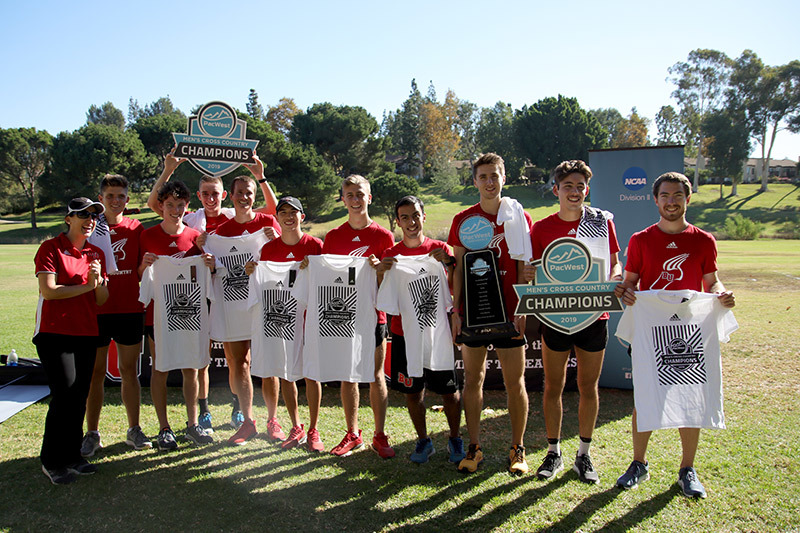 Men's Cross Country
For the second year in a row, the Eagles took home the PacWest championship in October as senior Gabe Plendcio solidified his place as the conference's best distance runner. Plendcio took first in the PacWest title race for his second straight individual conference victory with a blazing 25:09.71 time. Teammates Brady DeHaven and Ryan Thompson took second and third in the same race, giving the Eagles a podium sweep and an easy win in the team rankings. The Eagles then finished sixth out of 28 teams in the NCAA Division II West Regional Championships in November, led by a fourth-place individual finish from Plendcio. Those results gave Biola its first ever bid as a school to the DII National Championships, where the Eagles finished in the top 25 and Plendcio finished in the top 75. Plendcio and head coach Sean Henning also repeated as PacWest runner and coach of the year, respectively. Along with Plendcio, DeHaven and Thompson, junior Angel Escobar made the All-PacWest first team and seven total Eagles made all-conference teams.
Women's Cross Country
Biola's women's cross country also had a strong showing in the PacWest title race, tying for second place with the Academy of Art, behind conference champion Fresno Pacific. Junior Mackenna Mason had the highest individual finish in the conference championships, coming in third place, giving the Eagles four cross country podium finishers overall. Mason made All-PacWest first team, while senior Mandy Reyes and sophomore Grace Catena made the third team. In regionals, Mason again paced the Eagles, finishing 25th overall individually in a field of nearly 200. Catena, sophomore Clara Haynes and senior Kaili Waller also finished in the top 100 as the Eagles took 14th place in the competition.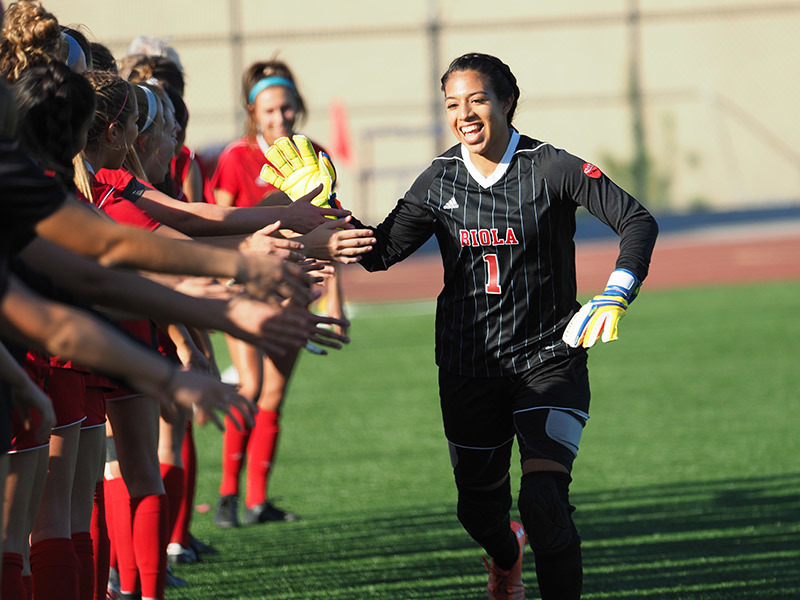 Women's Soccer
The Eagles had one of their best seasons ever thanks to a stifling senior backline that allowed just one goal over the first six weeks of conference play. Defender Madyson Brown and goalkeeper Christina Rodriguez solidified their places as two of the best players in Eagles' history, as each rewrote the program record books and took home PacWest Player of the Year in their respective positions. Brown, the longtime leader of the Eagles' defense, graduates with Biola women's soccer records for matches started (77) and minutes played (6,891). Rodriguez is now Biola's all-time leader in goals-against average (0.57) and shutouts (29) and is fourth in total saves with 198 despite missing a year due to injury and playing one year at another school. The Eagles were in contention for the PacWest championship until the final two weeks of the regular season, finishing with an 11–5–2 overall record and 8–2–1 in the conference.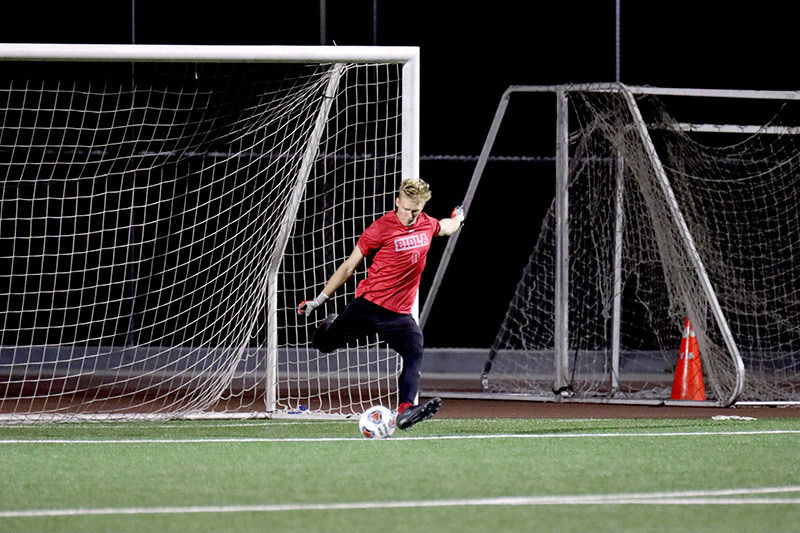 Men's Soccer
Biola's men's soccer squad had another solid season, notching an 8–7–3 overall record, with a 6–3–1 conference mark in their third year of PacWest competition. The veteran-heavy squad saw three seniors land on all-conference teams, as defender Jake Munivez and forward Leo Thompson were named to the All-PacWest second team while defender Hunter Finnegan made the third team. Redshirt freshman goalkeeper JD Gunn joined Munivez and Thompson on the all-conference second team.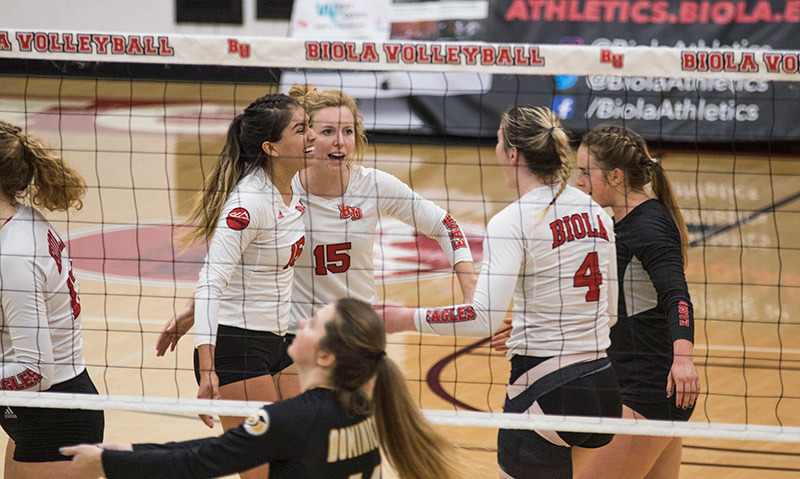 Volleyball
Head coach Aaron Seltzer led the Eagles to a winning record in NCAA play for the third year in a row as Biola finished at 17–13 overall and 14–8 in the PacWest. Four Eagles landed on the All-PacWest second team, led by junior libero Sami Hover. Hover's 614 digs and 5.43 digs per set were good for second and third in the entire conference, respectively. Senior outside hitter Sabrina Winslow, junior middle blocker Bekah Roth and freshman middle blocker Raegan Tjepkema also got all-conference nods.
– Austin Green