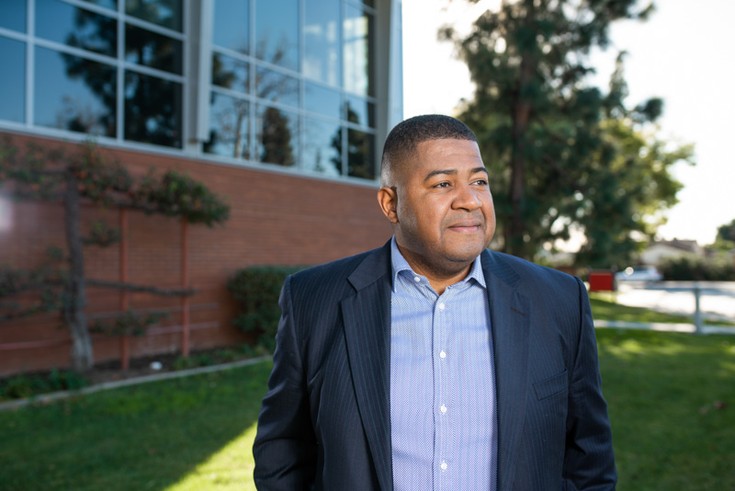 How close do you live to your nearest grocery store? This might not be something you often consider, but it's an important question for Brandon Odell Ware, associate professor of business at Biola's Crowell School of Business, who researches food deserts — areas with limited access to fresh fruit, vegetables and other healthful whole foods.
His interest started when Ware was looking for a grocery store while visiting family in the inner city of Detroit, Mich. While looking for the closest store, he found himself driving three to four miles away.
"What made me kind of really think about it was why do grocery stores actually locate where they locate?" Ware said. "It's based on their bottom line."
Food deserts — places with a shortage or lack of grocery stores, farmer's markets and healthy food providers — are everywhere, Ware said. In "low-access communities," a sizeable portion of residents typically live more than one mile away from a supermarket or large grocery store, and often don't have access to a vehicle or reliable public transportation.
"This has become a big problem because food deserts are often short on grocery-store food-providers that provide fresh fruits and vegetables," Ware said. "Instead, they are heavy on local quickie marts that provide a wealth of processed foods and sugar/fat-laden foods that are known contributors to our nation's obesity and other health epidemics."
Food retailers are motivated to open in certain locations to maximize profits, not to meet a community's needs or to care for its well-being. Ware, who focused his dissertation on this topic, has a doctorate in interdisciplinary studies from Washington State University, combining research in economics, statistics and marketing.
In an upcoming paper, Ware presents research that measures food retailers' locations against several factors, including transportation costs, ease of access and the proportion of the surrounding area's population living in poverty. His data supports the analysis that grocery retailers prioritize higher-income areas as their optimal locations, he said.
"With food prices rising and incomes steadily decreasing, more families in low-income areas are struggling to afford healthy foods," Ware said. "The optimal location of a store often makes the problem worse by eliminating existing local grocery retailers and driving down wages, leaving certain communities impoverished." This, then, contributes to poor health and diet-related health disparities.
Just last year, when Ware was teaching in Indiana, one of the projects he worked on was developing a market that was connected to a local church. The store limits processed foods, bans soda and candy sales and also accepts payment through government assistance programs. They're now exploring whether this model can be duplicated elsewhere.