Biola inducted two alumnae and — for the first time — one entire team into its Athletics Hall of Fame this spring: Natalie (Roth) Dell, a record-holder on the women's soccer team; Kellian Hunt, a 12-time All-American in track and field; and the 39-consecutive game-winning 1981–82 men's basketball team.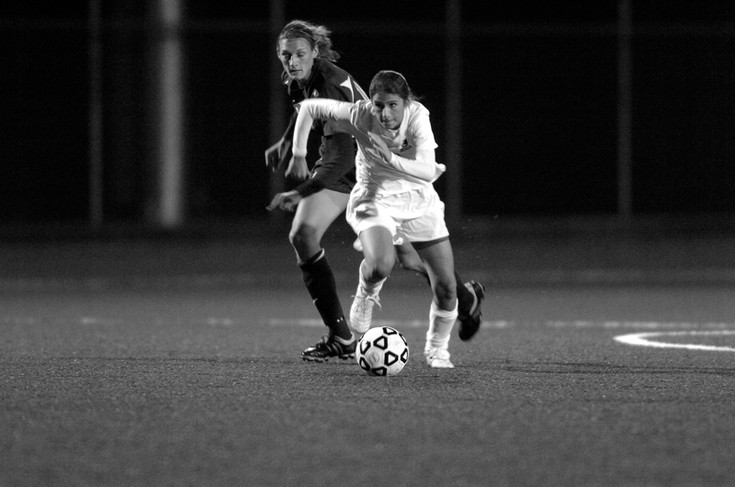 NATALIE (ROTH) DELL, Women's Soccer (2001–04)
Natalie (Roth) Dell appeared in 71 matches for Biola from 2001–04, helping lead the team to a 2004 Golden State Athletic Conference title and NAIA National Tournament appearance. Her senior season, the team went 16–2–1, holding the program record for wins in a season until the 2017 team won 17 matches. Dell was named to the NAIA All-American second team in 2004 and was also named to the 2004 All-Tournament team by the NAIA, the only player in program history to earn that honor. Dell was a two-time scholar-athlete and has her name all over the record book in terms of game, season and career statistics. She's Biola's all-time leader in assists (28), is fourth in goals scored (26) and third in points (80). Her 11-assist season in 2003 is the most all-time in a single season. Today, Dell is married with two young children and resides in Redding, Calif.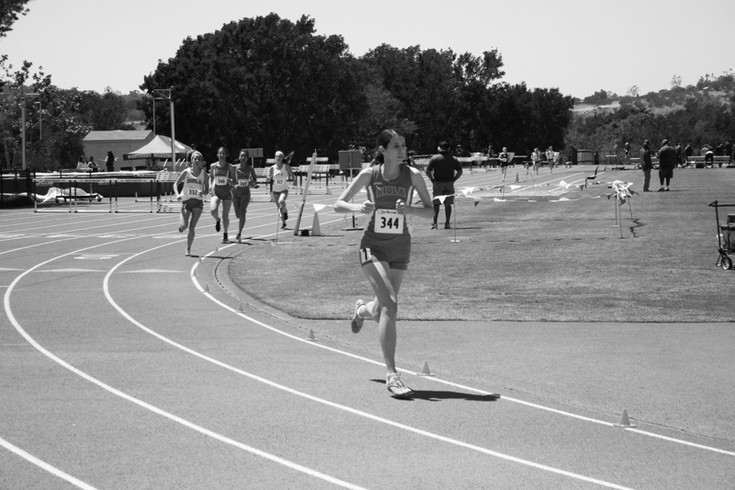 KELLIAN HUNT, Cross Country/Track & Field (2012–16)
Kellian Hunt was heavily recruited in high school as one of the best local high school runners. Her success continued at Biola, culminating in an individual NAIA Cross Country Championship in 2015, one of just two runners in Biola's history to claim that honor. Hunt was a three-time cross country All-American and led Biola to three top-10 finishes at NAIA cross country meets (including two third-place marks). Her teams won GSAC titles in 2012, 2013 and 2015, and she won individual GSAC championships in 2013 and 2015. Hunt is a 12-time All-American in track and field (third-most in Biola history). She was a phenomenal student, earning many academic awards, including NAIA and GSAC Scholar-Athlete. She holds the Biola indoor track and field record in the mile (4:57.52) and the Biola outdoor track and field record in the 5k (16:51.81) and 4x800m relay (8:57.16).
1981–82 MEN'S BASKETBALL TEAM
Dave Holmquist and Howard Lyon coached this team to 39 consecutive victories before suffering a 51–38 loss to South Carolina-Spartanburg (now NCAA Division I) in the NAIA National Championship game. The team was the No. 1 team in the NAIA throughout the season. At that time, their 39-win total was the best in any one season at any level of collegiate basketball. Holmquist and Lyon were named NAIA National Coach of the Year. The team featured two All-Americans, Biola Hall of Famer Wade Kirchmeyer and teammate Mark Sontoski. The team was featured in Sports Illustrated and also had the "USA's Tallest Man" in 7-foot-8-inch George Bell.
Members of the team: Dave Holmquist (coach), Howard Lyon (coach), George Bell, Rich Cundall, Warren Ellis, Bob Fiala, Paul Gilbert, Herb Harper, Wade Kirchmeyer, Pat McDougall, Timothy Mugg, Jeff Salo, Mark Sontoski, Jim ten Bosch, Bucky Dennis and Michael Gray.