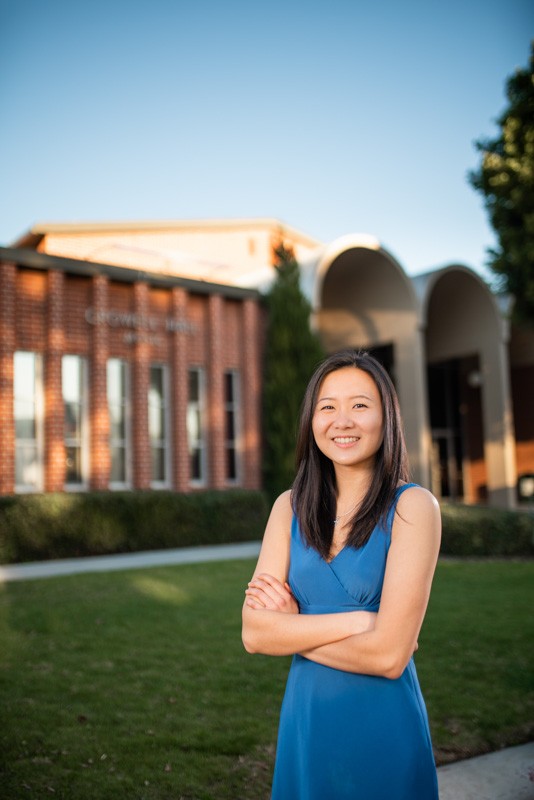 Muli Yu rushed to finish memorizing her seven pieces. Over summer break from Biola, she'd found herself half a world away in Italy, preparing to compete against highly accomplished pianists at the prestigious 2018 Cremona International Competition for Piano — with a challenging repertoire to perform.
When time came to announce the winners, it came as a surprise to her — but perhaps only to her — when she was announced as the "First Prize" winner. On top of that, she also took home three special prizes: Best Bach, Best Sonata and Best Romantic Piece.
Yu, a junior piano performance major, started taking piano lessons at age 4. Growing up in Virginia, where she entered three or four competitions a year, pressure to outperform was always part of the deal. When she started at Biola in 2016, she gained a new perspective on competition through the tight-knit piano performance community she found.
"I feel like I came into Biola really competitive," Yu said. "I'm really glad I came here because it took away that feeling of competitiveness and kind of rebuilt why I'm really doing piano."
That perspective was not the only one that shifted upon her arrival at Biola. Through her own experience as a performer and student, she's seen all the more clearly the relationship between the arts and the Creator.
"Before I was a student at Biola, I compartmentalized my life — I put music in one box and God in another," she explained. "At Biola, I learned to merge those into one thing."
Yu draws inspiration from across the musical spectrum, but especially Romantic-era pieces. As part of her winning repertoire in Cremona, she performed one of her favorite pieces from that era: Frederic Chopin's Grande Polonaise Brilliante. Most inspiring to her is the way music can be a beautiful medium for a relationship with God, evidenced in the life and work of Romantic composers such as Beethoven.
"You can find conversations with God between the composer and him in the music," she said. "And you can relate that with your own life when you're playing it."
Despite extraordinary accomplishments, Yu's humility shines through, and her drive toward excellence in the arts has not faltered. After Biola, she intends to enter a graduate program closer to home to further herself as a musician. Though the East Coast is home, Italy will always be special to her, and she won't rule out a return: "I've been missing it a lot. I would love to go back."