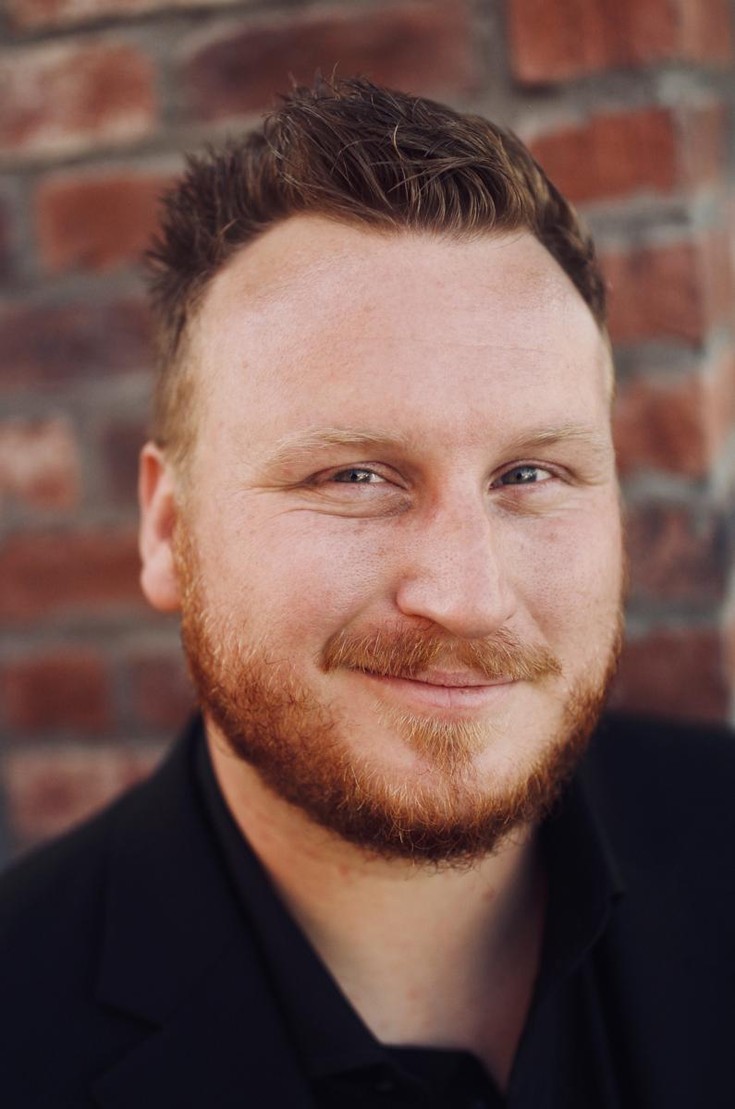 Tyler Wigglesworth's music career has been hitting some high notes recently.
Last year, the high school choir di- rector had the privilege of leading his students to perform at one of the world's most famous concert venues, Carnegie Hall in New York City. The opportunity came on the heels of another unrelated honor, when Wigglesworth became one of 197 music educators in the nation to be named as quarterfinalists for the 2018 Grammy Music Educator Award, which recognizes teachers who have made a significant and lasting contribution to the field of music education.
Wigglesworth sees these achievements as God's blessings and says the skills he learned at Biola continue to define how he views his vocation and faith.
"I really strongly believe that in or- der to have any kind of witness or be able to even dive into what I believe, or impart wisdom to students or colleagues, I need to be an excellent choir director," he said. "That's something I've definitely learned from the [music] education department, that being a lifelong learner is really important."
Wigglesworth originally came to Biola to become a worship pastor, but fell in love with the beauty of choir after joining chorale to fulfill his scholar- ship requirements. Thanks to the many hours of intensive training he received in Biola's Conservatory of Music, he transformed from being what he described as "raw," and "just kind of doing it all by ear," to a skilled vocalist, graduating with a Bachelor of Music in Music Education with an emphasis in voice and choral conducting.
Just six years after graduating from Biola, Wigglesworth had the opportunity to lead 65 students from the Wescovaires and Women's Chamber Choir to New York City in April 2018 after both groups had been invited to sing at Carnegie Hall. He and his students performed the East Coast premier of "Journey of Becoming," a collaboration between award-winning musical theater actress Melanie Penn, composer AJ Harbison and Wigglesworth himself.
As the choir director — a role he de- scribes as "like a youth pastor" — he promotes a lifestyle of holistic excellence into the musical community at West Covina High School.
"My students will stay and kind of hang after class or in between classes or at lunch to do life and be in community with each other and with me," Wigglesworth said.
In one of his three Grammy award application videos, a student described how Tyler's leadership has transformed small classroom spaces into places where students gather to socialize and spend time as "a second family."
"He has made this place an atmosphere where we want to learn and continue to grow," another student said.
As if teaching four periods of choir, an AP music theory class and a recording class, as well as directing music for his school's theater department and leading several after-school ensembles wasn't enough of a time commitment, Wigglesworth sees these quiet moments between classes as opportunities to uplift his students in purposeful conversation to share in their lives.
"Even if it's not directly saying 'Jesus says, do this,' I can share with them and do life with them," he said.