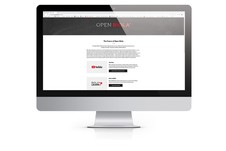 After six years and nearly 4,000 uploads of enough free educational multimedia content to play for almost 88 straight days, the Open Biola website shut down on Oct. 1. In its place, Biola has transitioned to using YouTube as the exclusive home of the university's free educational content, where more than 90% of Biola's content was already being viewed.
Open Biola was a groundbreaking website when it launched in August 2012, as it was the first open learning website from a Christian university, offering hundreds of videos of chapel and conference messages, Biola classes and lectures, interviews, articles and other educational resources — all completely for free. Viewers could appreciate these resources from anywhere in the world and engage with academic topics from a Christian perspective.
The digital landscape has drastically changed since 2012, and with the rising cost of updating and managing Open Biola, administrators made the decision to discontinue the website's use, but are still committed as ever to sharing with the world Biola's unique Christian perspective on academic topics. Moving forward, viewers can continue to access free educational content from the university on Biola's YouTube channel — youtube.com/biolauniversity — and paid premium content on Biola LEARN, which launched last year at biola.edu/learn.
Since Open Biola first launched, Biola's free educational content has been viewed a combined total of 8.5 million times on open.biola.edu, YouTube and the now defunct iTunes U. Biola plans to continue making biblically centered resources available to the global learning community.