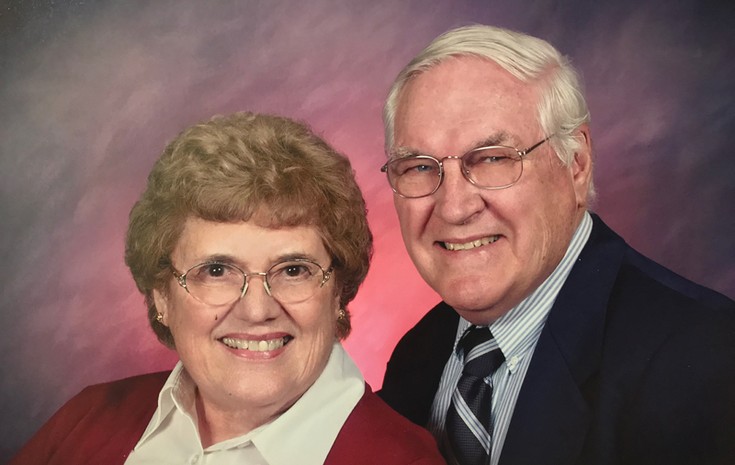 Charles and Marguerite Kraft have been supporting Biola intercultural studies students for so long that many of their original scholarship recipients are now old enough to have college students of their own.
Chuck and Meg (as they prefer to be called), both former faculty at Biola's Cook School of Intercultural Studies, made their first donation to the Intercultural Studies (ICS) Scholarship Fund 33 years ago in 1985 — and have been giving faithfully each year ever since.
"I feel like we've really used what God has given us," said Meg, professor emeritus of intercultural studies at Cook. "We count it a privilege to pour into a school that's doing the job well as it trains effective cross-cultural workers. We still support some of the missionaries we trained, and we recognize the quality of [Biola's ICS] program, and that's why we're anxious to pay regularly into this scholarship that helps students."
Chuck, professor emeritus of anthropology and intercultural communication at Fuller Theological Seminary, taught at various institutions, including Biola, after he and his wife served as missionaries for three years in Nigeria.
"God once called me to be a missionary, and I don't think he's ever rescinded that call," Chuck said, which, in some part, explains why the Krafts have chosen to financially support students studying cross-cultural ministry at Biola.
Chuck, a linguist, taught African languages at Michigan State University and at UCLA. While Chuck was teaching at UCLA and Fuller, the late Clyde Cook, Biola's seventh president and the namesake for the School of Intercultural Studies, was then a doctoral student at Fuller, and invited Chuck to teach anthropology at Biola. Chuck said he would agree to teach if Biola would consider his wife for a full-time teaching position. In 1973, the Krafts started teaching part-time at Biola. Chuck ultimately remained a full-time faculty member at Fuller, and Meg taught for 31 years at Biola before retiring in 2004.
"Biola is such an outstanding Christian school," Meg said. "It was really a treat to train these young people to do this work. We had a real heart and a lot of understanding because we'd been there, done that." One of Meg's professional highlights was featuring the contributions of her students and other faculty in her book Frontline Women: Negotiating Cross-Cultural Issues in Ministry.
"It's been a fun ride," Chuck said. "There's not much that we would change."
The Krafts are just one of many families who are faithful givers to Biola because of the blessings they've received from God in their own lives and the call to re-invest in God's work. Biola's 1908 Society — named after the year of the university's founding — seeks to honor faithful donors like the Krafts who give year after year. Just this spring, Biola recognized 186 families who have faithfully supported the university for 20 or more consecutive years.
Learn more about the 1908 Society, which honors longtime supporters who have given to the university annually.