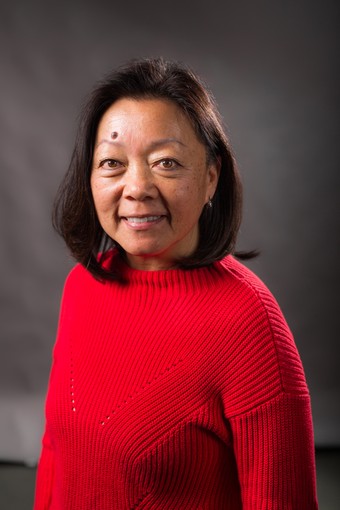 The Biola family has gained a new soon-to-be-familiar face. In March 2018, the university welcomed Lily Chia Tsau as the new senior director of alumni and parent relations, a role where she'll be responsible for connecting and engaging Biola's 65,000 alumni.
Tsau previously served since 2005 in a number of senior advancement and alumni roles at UCLA, where she created and led initiatives that grew international alumni engagement, facilitated global alumni networking opportunities and implemented leadership development training programs in the United States and abroad. Although not a Biola graduate herself — she has a bachelor's degree in psychology from UCLA — she's well acquainted with Biola through alumni friends and pastors at her church and is quickly getting to know the community.
"She brings a wealth of experience from her successful tenure at UCLA and will be a great addition to the Biola community as we continue to build deep and meaningful relationships with alumni and parents around the world," said Adam Morris, vice president of advancement and strategic planning.
Biola Magazine recently connected with her about the new position.
Lily, what drew you to want to be a part of the Biola community?
I have worked in the secular world all of my professional career, and I was at the point in my career life that I really longed to work in a Christian environment. And, what better Christian environment than Biola University? It has an excellent reputation with high standards for our Lord Jesus, and it's also known for its goal to be the "kindest" university, which I have already found to be true.
What has your experience with the Biola alumni community been like during your initial couple of months in the new role?
Every day of my first month has been like drinking from the fire hose, but I'm absolutely loving it! I have enjoyed meeting with my colleagues on my immediate team as well as colleagues all over the campus.
Everyone I've spoken with has a clear love and devotion to Biola and wants to honor the Lord through their work at Biola. A major and obvious difference is the size of Biola's alumni base of 65,000 compared with over 500,000 at UCLA, so engagement may look a bit different.
What are you most looking forward to about leading the alumni office? Do you have any ideas you're ready to share yet about how Biola can continue to grow in serving and engaging our alumni?
I am so excited about casting a vision and implementing a strategic plan for what alumni and parent/family engagement will look like for Biola. Part of my excitement comes from the opportunities to collaborate and partner with schools and departments across campus. The possibilities are plentiful!
I have plenty of ideas, and more are coming with each conversation with colleagues, so I'm not quite ready to share them yet. However, one thing that's already been done to start engaging alumni all over the country and, in fact, the world, is the call-out for alumni contacts. These are alumni who are willing to be our points of contact in their regions so that alumni can connect to each other and back to Biola. Within the first day of launching this call-out, we received more than 20 enthusiastic responses from right here in California to as far as Romania.