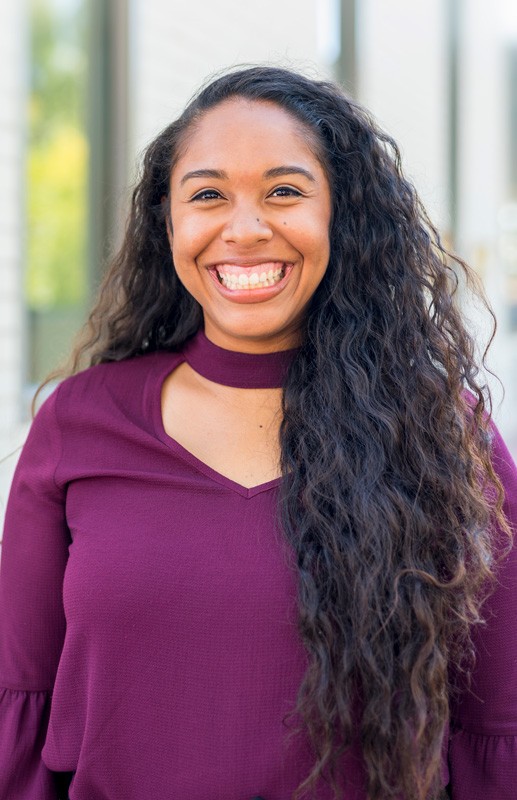 As a first generation college student, Sierra McCoy wasn't completely sure what to expect from Biola. But from early on, she had a drive to help the university become the kind of place that exceeds all expectations.
Now in her senior year, McCoy was elected by her peers this past spring as president of the Student Government Association (SGA), where she serves as a voice to the university's administration and provides leadership to the student body.
"Ever since [high school], I've had a heart for creating memories for people and their student experience," said McCoy, who first developed a passion for leadership by planning events for her high school's student government. "I don't like to take up space and not have a purpose for it. So when I went to college, I decided I wanted these people to walk away with better memories than [we] maybe could have had [otherwise]."
McCoy, a business management major and FirstGen coordinator, grew up in Riverside and has lived in several places throughout Southern California. Prior to running for SGA president, she served as the SGA marketing coordinator for SGA's marketing and communications department and has also served as a senator for Hope South, a campus residence hall.
As part of her role, she says she wants to be an encouragement and example to fellow first-generation college students — who sometimes face a distinct set of doubts and challenges, as she knows firsthand.
"I was that student … when I started here," she said. "[So it's rewarding] to be the example for those students, to know that not only can they be somebody of leadership but they can be somebody that other people look up to."
As she continues her third year in Biola's student government, McCoy said she's learned some valuable leadership lessons and looks forward to making an impact.
"Team dynamics are a really important thing," she said. "I think what I've learned is that you're never going to work with a perfect team, but you can be the perfect solution" by making up for each other's faults and weaknesses.