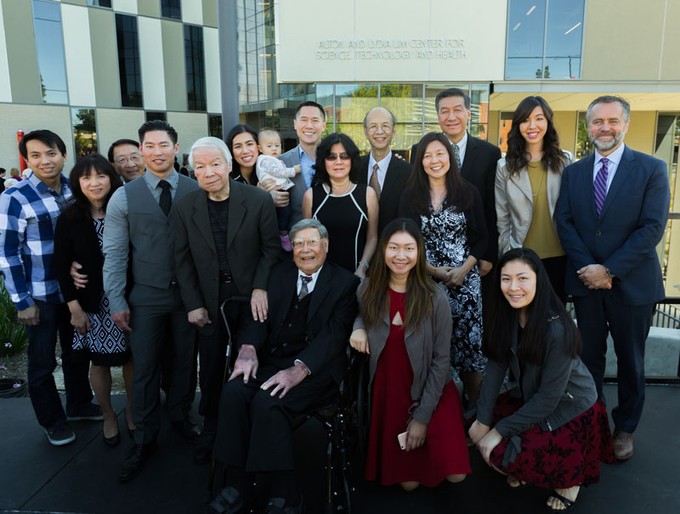 On May 31, 2018 — a few days shy of his 100th birthday, and just three months after Biola University dedicated a building named in his honor — Alton Lim passed away, leaving a rich legacy behind him.
The Biola community met the Lim family only a few years ago, but Alton quickly became a dear friend and inspiration. A Chinese immigrant, World War II veteran, survivor of a plane brought down by enemy fire, wise businessman and dedicated family man, Alton wanted to use his resources to make a significant gift to impact the world, particularly in the health sciences. Though no member of the family had ever attended Biola, they felt a strong connection through their church, and Alton's gift of $12 million led to the naming of the Alton and Lydia Lim Center for Science, Technology and Health.
Alton's health was in decline for several years, yet he was present at the gala to launch Biola's "Conviction and Courage" fundraising campaign in 2015 and the building's groundbreaking in 2016. He watched the construction of the building unfold daily on his computer via the webcam and was able to grace the dedication ceremony this past February with his beaming smile as he cut the ribbon on Biola's newest facility.
As President Barry H. Corey shared at the memorial service, "The investment Alton Lim has made in Biola will truly strengthen the course of Biola's future and the lives of many across the world who will be blessed by the doctors, scientists, technology professionals, researchers and innovators who will be educated and mentored in this space."