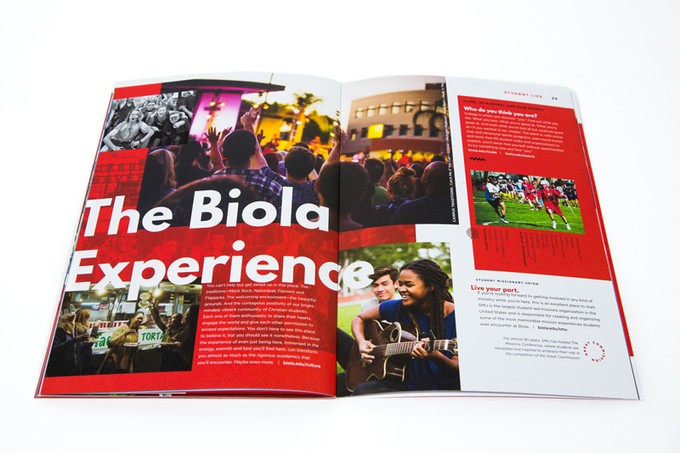 If you've encountered Biola online, in person or in your mailbox recently, you may have noticed that something's different.
In August, Biola rolled out the most extensive rebranding campaign in its history, featuring a new website, university promotional video, print marketing materials, photography, advertising, campus banners, bus wraps and more.
The campaign, themed "All As One," seeks to tell the university's story in a compelling new way, using visuals and messaging that showcase Biola as a vibrant, authentic Christian community — a place where students become academically and spiritually prepared to become the greatest version of themselves, all so that they can create the greatest possible impact for Christ in the world.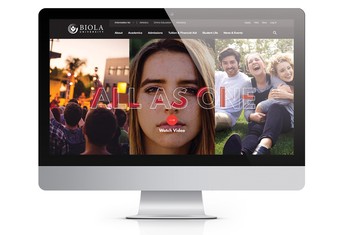 "When considering the challenges facing higher education, and especially the competitive landscape among Christian universities here in Southern California, it has never been more important to reframe the educational experience for prospective students and parents so they truly understand the benefits of attending a place like Biola," said Lee Wilhite, vice president of university communications and marketing.
"Our aim was to develop a new brand campaign that was fresh, authentic and relevant — a campaign that not only provided an inspiring and compelling story but could truly unite our community."
For the rebranding effort, Biola partnered with 160over90, a branding firm that has done work for dozens of major universities, and many more corporations and organizations. Their work was informed by an extensive research and discovery process, including input from more than 200 faculty members, staff, students, alumni and donors. As part of the process, the firm keyed in on Biola's uniqueness as a vibrant all-Christian community that is rooted in its mission and relentless about becoming all that God intends it to be.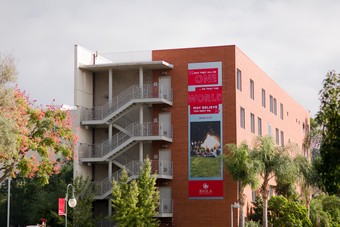 Visually, the rebranding campaign seeks to capture more of the community's vibrancy through the use of compelling photography, energetic typography and layout, and shades of blue from the Southern California sky. The "All As One" theme, which emphasizes the common purpose that binds the community together, was inspired in part by Jesus' prayer for all believers in John 17:20–23: "May they all be one ... so that the world may believe you sent me."
To see more of the rebranding effort and watch the newly created "All As One" video, visit Biola's home page at biola.edu.