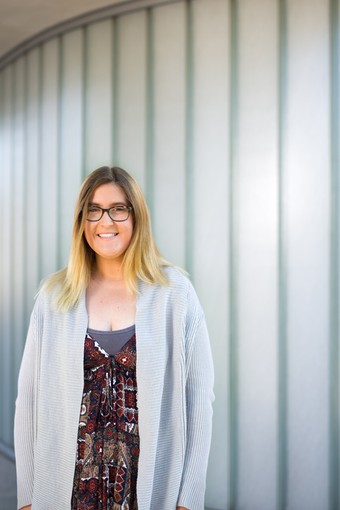 Before her birth in December 1998, Hannah Strege was frozen for two years. Conceived in a petri dish, she was preserved as an embryo until she was adopted and given a chance at life.
Hannah was one of 28 embryos created through the process of in vitro fertilization for a couple struggling with fertility. Four embryos were kept by the original couple, four were donated to another couple and 20, including Hannah, remained without a family.
Facing infertility struggles herself, Marlene Strege asked her doctor a question he had not heard before: Would it be possible to adopt frozen embryos that remained after another couple's infertility treatments? After consulting trusted pastors and other evangelical leaders, Marlene and her husband, John Strege, came to agree that this type of adoption, though previously unheard of, was something God would value.
"I can just really see God really had a plan for me and my parents and for the embryos and it was a plan for life instead of destruction," said Hannah, now a freshman nursing major at Biola. "If I wasn't adopted I could have been used for research or just killed off or left in a tank of liquid nitrogen, so I'm very blessed to have been adopted and chosen."
The special circumstances of her birth — being the world's first-known adopted embryo — have led to special opportunities in her life, including visiting the White House multiple times as a child as part of then-President George W. Bush's efforts to support embryo adoption during national debates about stem-cell research. (Stem-cell research conducted on embryos destroys them, but embryo adoption is an alternative that allows for the embryo to live.) Thanks in part to that growing awareness, embryo adoption has grown significantly over the years; more than 550 babies have now been born through the Snowflakes Embryo Adoption Program at Nighlight Christian Adoptions, the organization that facilitated Hannah's adoption (and which also happens to be led by Biola alumnus Daniel Nehrbass (Th.M. '03)).
Having grown up talking openly about her unique process of adoption, Hannah became comfortable early on with medical terms. This set of vocabulary will prove helpful in her intended career path of nursing. Specifically, Hannah is focusing on neonatal nursing to be present when new life enters the world. Though going into a competitive field, Hannah trusts that God has a plan for her, especially considering the events of her life so far.
"I learned that God gives you a lot of trials but he also works a lot of miracles," she said. "My entire story was a miracle."