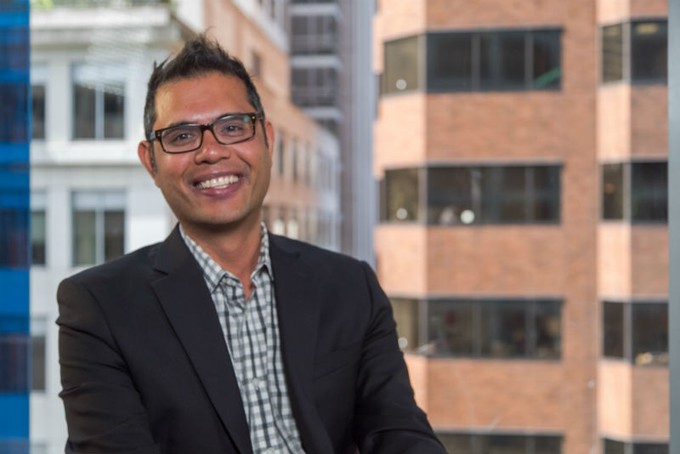 For Jun Young ('95), it's always been about stories. Since the interest was sparked during his time at Biola and ignited in his professional career, Young has continually been fascinated by communication and the power of a story well told.
"I've always been interested in how people talk and create meaning together," he said. "It was at Biola that this passion for communication actually came alive."
This passion, first discovered during his involvement in Biola's speech and debate team, led him fairly early on in his career to a position at Microsoft, where he eventually became director of communications, managing a team of professionals in crafting compelling creative marketing for the Microsoft Windows brand.
But in 2010, Young decided to take his interest in communications to a new level, founding his own company — Zum Communications. A Seattle-based communications firm, Zum Communications seeks to create superior marketing strategies based on narrative.
"Many times what we do in an organization is we really try to figure out that nugget of truth," said Young. "Good marketing is basically truth, well told."
From his extensive experience in corporate communications, Young understands the difficulties of finding effective ways of engaging with an audience. To aid businesses in this venture, Zum Communications helps companies approach their marketing and communication with a story-based mindset.
"The people that we work with know what their story is, but we help them to tell it in a way that brings life to the dialogue that is engaging and compelling and, at the end of the day, accomplishes what it is that they need to," Young said.
Partnering with executives and their teams, Zum Communications has worked with companies such as Microsoft and Apptio to create content that engages and connects with their audiences.
In seeking to create stories that have a lasting impact, Young continues to reference the one narrative that has consistently influenced human history.
"I've always been fascinated by stories that have stood the test of time," said Young. "The stories that Jesus told in the Bible resonate with us. New stories come out, but they're actually based on those old stories, these timeless truths."
Just as Young's own passion for telling true stories began at Biola, he continues to believe in Biola's ability to educate and inspire future generations.
"Conviction is the direction, and courage is what it takes to step forward toward that direction," he said. "And at Biola, we nurture students to do both: to be in the right direction, and to have the courage to step forward."