The Office of Alumni Relations and Biola's Alumni Board recognized four alumni for their outstanding accomplishments and service during a special awards chapel on Feb. 24.
Cultural Impact Award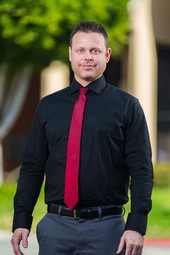 Thomas McCarty ('96) has worked as a film industry cameraman and set light technician for more 20 years. His work includes feature films such as Interstellar, Avengers: Age of Ultron and Saving Mr. Banks, top-rated award-winning television shows such as CSI: Cyber, The Goldbergs, Glee, Extreme Makeover: Home Edition and Top Chef Masters, and commercials for Disneyland, Lowe's and Samsung. McCarty has also served as director of photography for several independent features films. According to those in the industry, Thomas' artistic brilliance with light and camera is outshined only by his kindness, generosity and servant spirit. One nominator stated, "Tom exemplifies what it means to be Christ-like in a world that often wants very little to do with Christ. I've seen him love the unlovable, reach out to the disenfranchised and rejoice with others who received the accolades that he did not receive — but accolades he so richly deserved." McCarty and his wife, Kristine, live in Orange County, California, with their daughters, Keira and Karise.
Young Alumnus Award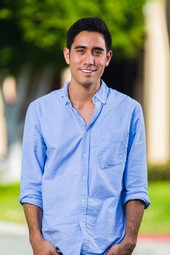 Zach King ('12) is an Instagram, YouTube and overall social media sensation. Fans the world over have enjoyed his hysterical and magical video creations. His work has landed him features on The Ellen DeGeneres Show, Good Morning America, Adweek and People, and he recently appeared on The Amazing Race with his wife, Rachel (Holm, '13). As a student, King began to grow a worldwide audience with film editing tutorials and fun, energy-filled short films created over the course of many late nights in his Biola dorm room and in the film production center. After several viral hits on YouTube, King began creating content for social platforms Vine and Instagram and found even larger success. His hard work and entrepreneurial spirit have led him to create a successful brand and to launch a media production company that employs multiple Biola cinema and media arts alumni. Together, King and team have continued to expand and create lively content for fans weekly, as well as commercials for companies such as Walt Disney Pictures, Nike, Coca-Cola and Amazon.
Clyde Cook Missions Award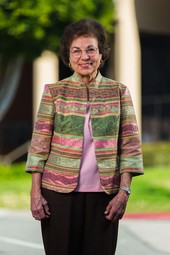 Joanne Shetler ('58, '59, M.A. '93) has dedicated her life to making the gospel available to unreached people. Her first 20 years of ministry with Wycliffe Bible Translators were in a remote village in the northern Philippines called Balangao, where she lived with and learned the language of a mountain group of headhunters. Her translation of the New Testament in 1982 gave birth to churches, with a few thousand Balangaos coming to Christ. The village is now sending its second generation of missionaries to preach, evangelize and train Christian leaders. Her experience with the Balangao people is recounted in her book, And The Word Came With Power. After returning to the U.S. and completing her M.A. in intercultural studies at age 57, she and colleague Amy West developed the "Culture Meets Scripture" workshop, which walks Christian leaders in ethnic churches through a set of principles that bring God's Word to the big issues in their culture. Shetler continues to maintain a busy speaking schedule throughout the world. Her home base is Waxhaw, N.C.
Lifetime Achievement Award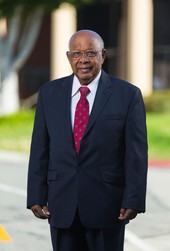 G.V. Mathai's ('67, M.A. '70) life has been marked primarily by a call to know Christ and to make him known. Since 1966, when he founded India Evangelical Mission, Mathai has devoted his life to training Indian nationals in reaching their own people with the gospel. Through his ministry, Mathai has preached the gospel to thousands of Indians and founded a Bible college to train Indian nationals in evangelism and discipleship. He also created orphanages, Christian reading rooms, a Bible correspondence course and a slum ministry in Mumbai. While a Talbot Theological Seminary student in 1969, he organized an evangelistic banquet at Biola that drew over 800 international students from across Southern California — 57 of whom decided to follow Christ. Today, at 83, Mathai and his wife, Mariamma, still travel to India twice a year, travel domestically to raise support and take new groups on short-term mission trips to India. He also leads evangelistic and discipleship ministries to internationals living in the U.S. The Mathais live in Southern California and have four grown children, three of whom attended Biola.