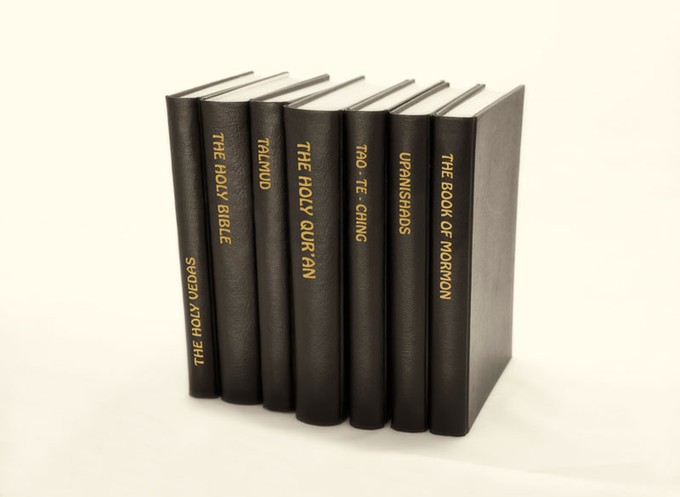 A couple of years ago I visited Canada to record television interviews about my book Christian Endgame. Prior to the recording, some of the Christians in the green room told me to be cautious about saying that Christianity is the exclusively true religion. When I inquired why, I was told that it is considered intolerant in Canadian society to claim Christianity is the only way to God. The Christian program executives were concerned about receiving legal reprisals from the Canadian government for broadcasting "intolerant" religious statements.
I don't know exactly what Canada's laws are concerning alleged statements of religious intolerance, but it appears the Western world (including America) has allowed political correctness to run amok.
So, how should Christians respond to the challenge that their belief of exclusivity reflects intolerance? Here are five ways to handle this increasingly tricky topic.
We can point out that truth exists and that it really matters. Respect and tolerance should never be divorced from truth, especially the concept of ultimate truth. All denials of objective truth are ultimately self-defeating. For example, to claim there is no objective truth would itself constitute an objective truth.
We can point out that cold, hard logic requires that contradictory religious truth-claims cannot be simultaneously true. For example, Christianity affirms that Jesus Christ is God incarnate (God in human flesh); but traditional Judaism and Islam both assert that Jesus was not God incarnate. The law of noncontradiction states: A cannot equal A and equal non-A at the same time and in the same way. Based on this law, Jesus Christ cannot be both God incarnate (Christianity) and not God incarnate (Judaism, Islam) at the same time and in the same respect. Affirming the dictates of reason does not violate any acceptable standard of tolerance.
We can make an apologetic case for the truthfulness of Christianity. Believers can present persuasive arguments for the truth of the gospel of Jesus Christ (1 Pet. 3:15; Jude 3) and point out difficulties in alternative, non-Christian belief systems (2 Cor. 10:5). For example, the Apostle Paul made an affirmative case for Jesus' resurrection (1 Cor. 15:3–8) and the Apostle John criticized the Docetist heresy that claimed Jesus hadn't come in the flesh (1 John 4:1–3).
We should admit that societies significantly influenced by Christianity have at times promoted or permitted genuine intolerance (e.g., anti-Semitism in 20th century Europe). Christians are forgiven sinners and they should personally and corporately admit their constant struggle against sin. They can, however, point out that Christianity itself affirms genuine tolerance as a virtue via the biblical view that all people are made in the image of God (Gen. 1:26–27) and are thus deserving of respectful and dignified treatment. Jesus himself set a moral example of treating people with respect and tolerance when he initiated a conversation with the Samaritan woman at the well (John 4:7– 26). Usually rabbis didn't speak to women in public and Jews avoided interacting with Samaritan people (see John 4:9).
Christians are called to witness to the truth of the gospel of Jesus Christ with both their words (preaching) and their lives (ethical conduct). The world needs to see the power of lived truth. These two things can be accomplished when believers are personally and socially tolerant of people while simultaneously intellectually intolerant of conflicting truth-claims.
At the heart of the Christian faith is the conviction that "Jesus Christ is Lord" (Mark 12:35–37; John 20:28; Rom. 10:9–13; 1 Cor. 8:5– 6; 12:3; Phil. 2:11). Remember, the exclusive claims of Christ's Lordship are no more politically correct today in Canada (or anywhere) than they were 2,000 years ago in the ancient Roman Empire.
---
Kenneth R. Samples (M.A. '89) is a senior research scholar at Reasons to Believe and an adjunct professor in Biola's master's program in Christian apologetics. This article is adapted from a post that originally appeared on his blog at reasons.org.