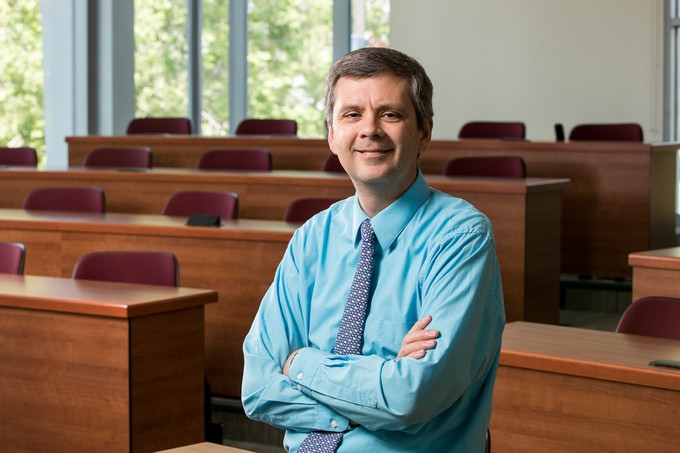 Matthew Weathers ('93) wears many hats at Biola; he's a donor, a popular professor, a staff member and an alumnus. Weathers has been tied to Biola ever since his freshman year in 1989, and has been a faithful donor since 2000.
"It was way different back then," said Weathers, describing his experience financing his college years. "It cost $52,000 for my whole time at Biola. Room, board, tuition, books, everything."
While attending Biola, Weathers paid for his tuition with a combination of loans, out-of-pocket payments and scholarships, he said.
"I feel that because scholarships were given to me so I could be here, it would be nice to give back," said Weathers, who gives consistently to student scholarships and has also donated to support Biola's new science building. His work as learning management coordinator and assistant professor of math and computer science keeps him in tune with the community.
"I would say I know the students well because I've been around a long time," he said. "I know they are sacrificing quite a bit to come to Biola, so I don't mind sacrificing a little bit for them."