Gabby Odudu ('13) has wanted to work in medicine since she was a little girl, when she underwent numerous major surgeries on her eyes.
"I basically grew up in hospitals, and I fell in love with the environment," she said. "I thought it was so fascinating, and I decided I wanted to be a pediatrician through that experience."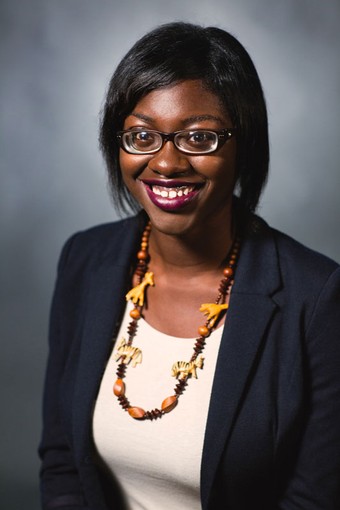 About 20 years and one biochemistry degree later, Odudu is still working toward becoming a pediatrician. In particular, she dreams of opening clinics in her home country of Nigeria to provide basic health care to children, where many die of such treatable ailments as the flu.
"This is a huge injustice in my eyes because we have easy access to one of the most feasible, cost-effective preventative measures here in the States, the flu vaccine," she said. "I want to extend our resources in attempts of reducing such tragedies abroad."
Although initially set on going to big-name research schools, Odudu decided to attend Biola after meeting the high-caliber professors and learning of the almost 90 percent acceptance rate to medical school, she said. A generous scholarship also provided a draw.
In the biochemistry program, she appreciated the rigor of classes and hands-on experience, such as working with a professor on a clean energy research project in conjunction with the Massachusetts Institute of Technology.

After graduation, Odudu completed an accelerated master's degree in global medicine at the University of Southern California to gain a solid foundation in international health care. There, she realized the depth and caliber of Biola's science program on a whole new level, she said. After leading a few study sessions for a biochemistry review, she saw how Biola's personalized education had given her a head start on her peers, many of whom had attended prestigious state and private schools.

"I realized that the quality of education I received was better than those around me," she said. "After each review, my peers were dumbfounded and asked, 'How did you know that?' or 'I never learned that; explain it again!"
As she continues through medical school, Odudu said she plans to complete a pediatric residency and is considering specializing in endocrinology to equip herself to address diabetes in children.

"Biola may be small, but it's doing remarkable things to train graduates like me," she said. "I am most grateful for the great quality of education I have received here. It has helped me succeed excellently in graduate school, and has prepared me well for a career in medicine."