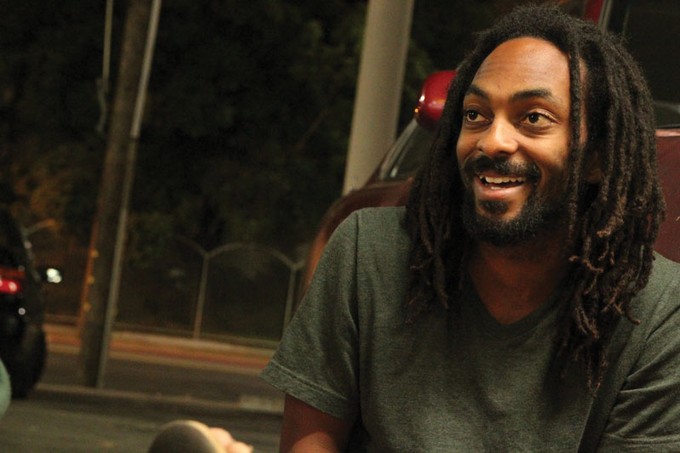 More than a decade ago, a conversation with a friend in the Hart Hall stairwell inspired Antquan Washington ('02) to get involved with ministry to the broken and downtrodden on the streets of Los Angeles. What began as an idea gradually developed into an organic service opportunity and eventually a full-fledged ministry. Today, Washington is celebrating the 10-year anniversary of Broken Hearts Ministry, where he serves as executive director. Broken Hearts seeks to build relationships with and provide resources to the broken hearts of Los Angeles, whether homeless, drug-addicted, prostitutes, cross-dressers or simply in need of Jesus.
"Brokenness looks differently everywhere you go," Washington said. "[God] was really calling us for anyone at any time in any situation."
A typical day for Washington and his Broken Hearts team can look like doing laundry, baptizing on the street, serving a meal, doing a Bible study at midnight or helping friends transition into a permanent housing. They also train groups for street ministry in their own areas, and Broken Hearts has helped launch five programs around the world that resemble the L.A. ministry.
Washington came to Biola in 2001, three years before Broken Hearts began, to get a degree in biblical studies. He had intentions to become a missionary in another country — in Africa or South America, perhaps — but "God told me to stay put," he said.
Broken Hearts now has one location in Hollywood and one on Skid Row, ministering to dozens, sometimes hundreds of people per day. The organization partners with local churches in the area to provide shelter, volunteers and resources for the ministry. Though it's not Africa or South America, Washington now sees that God's plan was much better than his own, citing Ephesians 3:20 as a resonant verse.
"He is able to do abundantly, exceedingly above all else, all things greater than what we could ever ask or imagine, and that's what he's shown us and done for us in our ministry," Washington said. "And he continues to blow our minds."
For more information about Broken Hearts visit brokenheartsministry.org.