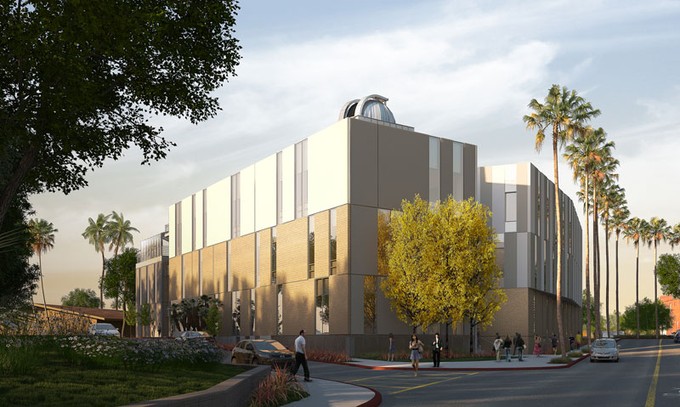 As Biola's student body has grown — more than doubling in size over the last two decades alone — so too have the physical needs of the burgeoning campus. In support of Biola's ambitions to become an epicenter for Christian discourse and a thriving hub of the liberal arts, investments in new and improved facilities are essential. Central to this campaign will be the Alton and Lydia Lim Center for Science, Technology and Health, a 91,200-square-foot facility that will allow Biola to educate more students in the increasingly vital science professions — students who will bring a biblically centered voice to the national and global conversations around issues of science, technology, health, ethics and public policy.
Goal: $74 million
Raised to date: $58 million
What the $74 million will fund:
$63 million: Center for Science, Technology & Health. The centerpiece facility of the comprehensive campaign is the Alton and Lydia Lim Center for Science, Technology and Health, which will provide 30 laboratories, three classrooms, research spaces, faculty offices, a rooftop observatory and all-new, cutting-edge technology.
$6 million: Enhancing Athletics. Over the past decade, Biola has embarked on a major effort to renovate its athletic facilities. The campaign will fund three remaining projects: completion of a new tennis complex with eight courts and a clubhouse, a new softball venue, and a new track and field to support Biola's highly esteemed, nationally ranked athletic programs.
$5 million: Campus Renovation and Renewal. As part of the campaign, several campus projects have already been funded and completed, including Kavalich Park, Marshburn Hall's expansion, and renovated cinema and media arts facilities.
Learn more about this campaign priority at giving.biola.edu/campaign-recap.