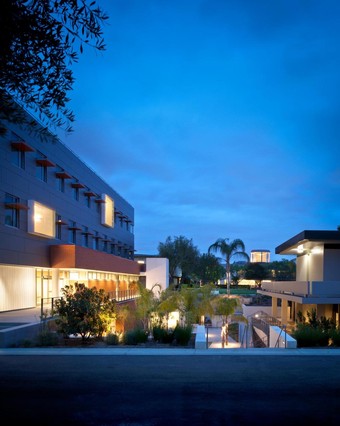 A series of college rankings released this fall rate Biola as a national leader in academics, safety and campus life.
In September, U.S. News and World Report again named Biola one of America's best colleges, placing it in the top tier of the "best national universities" category. The annual publication, which evaluates colleges based on academic reputation, test scores, graduation rates and other factors, ranked Biola at No. 161 overall.
"Biola University's continued recognition by U.S. News as a top-tier national university speaks to our solid reputation in higher education," said President Barry H. Corey. "As we move forward in our 10-year university plan and continue to innovate and strengthen our academic programs, I anticipate our ranking will continue to rise in the years to come."
In addition to U.S. News, several other publications gave high marks to Biola's academic quality:
Forbes recognized Biola as one of "America's Top Colleges" in August, ranking it among the top 15 percent of four-year colleges and universities.
The Princeton Review named Biola one of 125 "Best Western Colleges" as part of the organization's annual rankings in September.
Biola's journalism program was 27th in the nation in a ranking of college majors offered by USA Today and College Factual — making it the highest-ranking journalism program among Christian universities.
Biola was also recognized in several non-academic areas. Niche, a college ranking and review website, recognized Biola in October as a national leader in both safety and campus life. The university ranked 3rd and 15th in the nation, respectively, in the "Most Drug-Free Campuses" and "Safest College Campuses" categories. Biola was also 40th in the nation for "Best College Dorms," 42nd for "Best College Campuses" and 46th for "Best College Food."