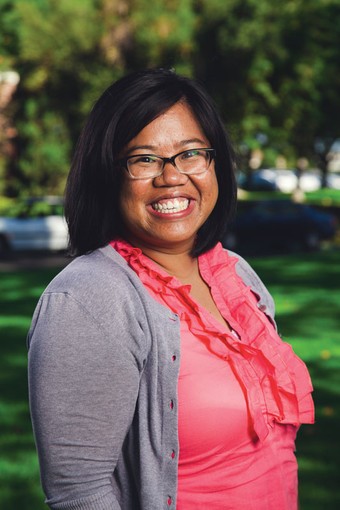 Even though she is still paying off her own student loans, resident director Meleca Consultado ('09) donates to the Biola scholarship fund. Why? Because she can relate to students who know the richness that a Biola education offers but struggle with the financial realities of affording it.
After graduating from Biola in 2009 and getting a master's in higher education and student development from Taylor University, Consultado came back to Biola to be an R.D., where she has served for the last four years.
But Consultado's Biola journey almost didn't make it past her junior year. Issues with financial aid left her face to face with a dorm eviction notice — heartbreaking news for Consultado, then an R.A. in Hart Hall.
"I was very afraid and confused," she said. "I felt like the Lord brought me here for a reason, and that maybe he was taking me away."
Consultado sent an email to her floor explaining the situation, but what started as a "goodbye" letter quickly turned into fundraising efforts. 
"My floor women rallied around me and said, 'We feel like you need to be here,'" said Consultado, who was able to pay her remaining fees by the end of the week. It was this experience that inspires her now, as a staff member, to continually give back to Biola and its student body.
"I may not be able to give in a big way, but I can be faithful with the other staff and faculty who are here," she said. "I'm a product of people being faithful and giving what they have."