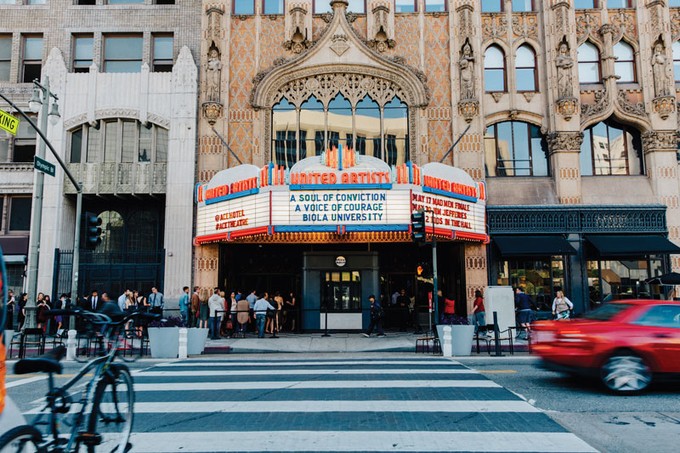 With the message "Jesus Saves" glowing brightly in the skyline above, hundreds of Biola friends and supporters gathered on May 9 for one of the most significant — and generous — evenings in the university's history.
The Conviction and Courage Gala, held at the Ace Hotel, just blocks from Biola's birthplace in downtown Los Angeles, celebrated the public launch of The Campaign for Biola University with videos, prayer, worship and a stirring keynote address from bestselling author Eric Metaxas.
By the evening's end, supporters had given nearly $4 million toward the campaign, led by a $1 million matching gift from Duane and Becky Andrews, co-chairs of the campaign cabinet. It was the largest amount ever raised at a single Biola event.
The historic nature of the evening was amplified by its meaningful setting. The Ace Hotel is the current home of one of the red neon "Jesus Saves" signs that once stood atop Biola's original building at Sixth and Hope streets. In addition, a doorway at the adjacent Theatre at Ace Hotel, where a capacity crowd celebrated the campaign launch with a concert, is inscribed with Psalm 119:89, "Forever, O Lord, Thy Word is settled in heaven" — the same words that were once engraved above the entrance to the original Biola building.
The two historic ties represent Biola's soul of conviction — that God's Word is forever settled in heaven — and its voice of courage, to unashamedly proclaim the good news that Jesus saves, President Barry H. Corey told attendees.
During the gala, Corey emphasized that the campaign and the university are in God's hands. He recounted a day when he was hoping to receive a campaign gift of $300,000 gift, and instead received $30,000 — one decimal off. But then, minutes later, he received word that an- other family, which he had asked to give $100,000, sent in a gift of $1 million. One decimal off.
"God was reminding me we need to keep telling our story and providing opportunities for people to invest, but he's in charge of the decimals," Corey said.
It was a line that became even more memorable by the time the evening was through. "A few weeks before the gala I was praying that God would do something incredible that night — hoping for as much as $400,000, which we would have considered a huge success, by far the most we had ever raised at a Biola fundraising event," said Adam Morris, vice president for advancement. "When we found out that the total raised that night was nearly $4 million, the truth of President Corey's words was powerfully demonstrated. God is indeed in charge of the decimals."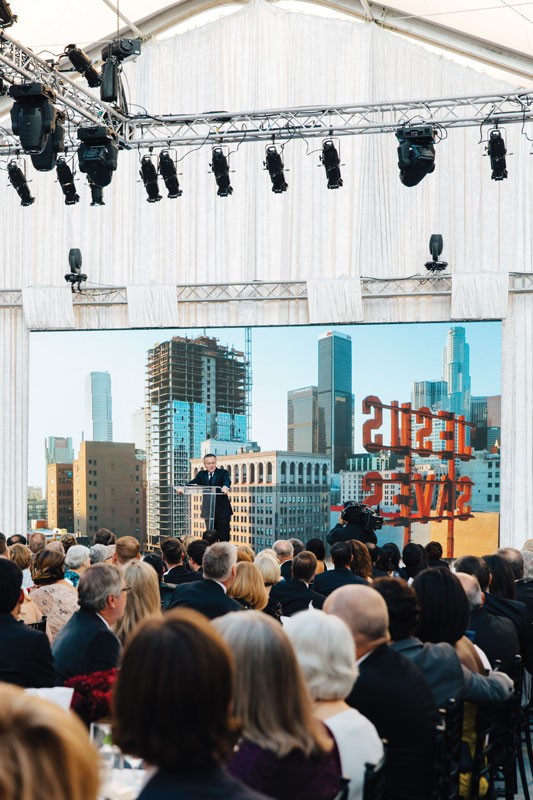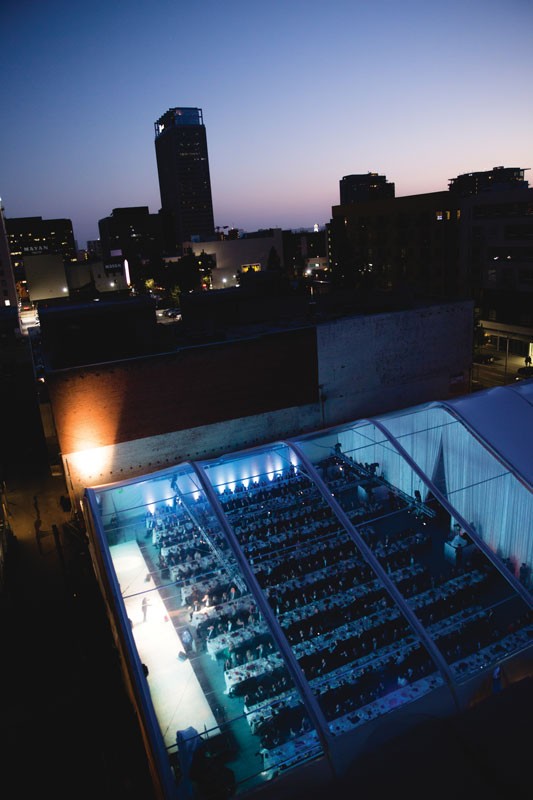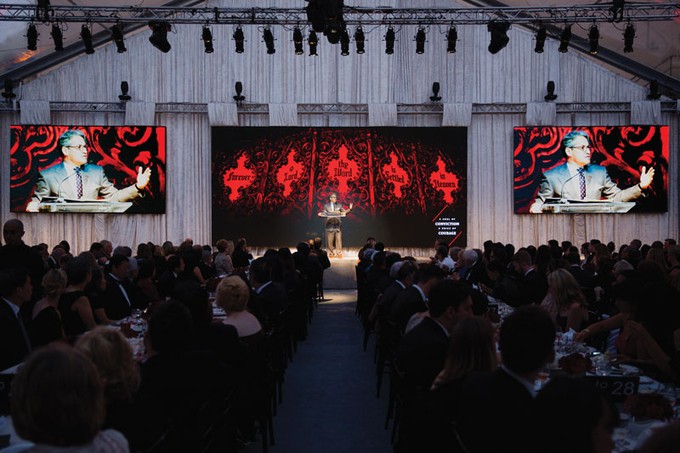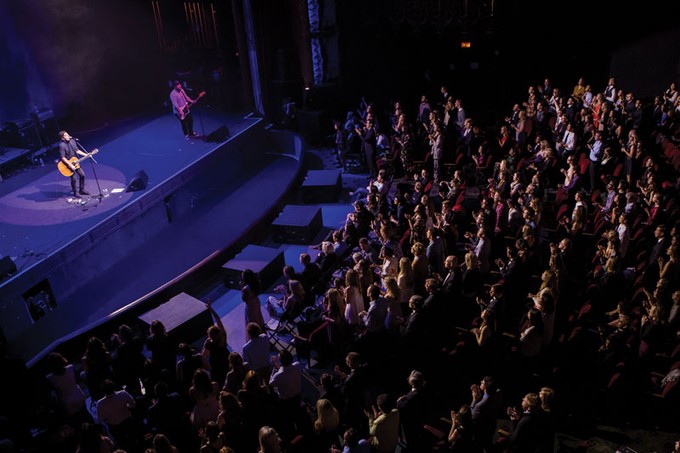 Watch a video recap of the Conviction and Courage Gala:
Watch the full video of the event: