When you come to Biola you step into a one hundred year story that is still currently being written and you are invited to be a part of that legacy. One of the most amazing aspects of Biola has been this large sense of tradition and unity amongst all generations of Biolans. When you meet someone who also went to Biola, whether it was five years ago or fifty years ago, there is a great sense of pride and familiarity. There are so many unique traditions of Biola that make it special, and these have been carried down for generations. What is so beautiful about Biola is that you now get to partake in the traditions that so many before you were proud to experience as well. As for myself, my parents and multiple other family members went to Biola, so I knew of all these traditions that made Biola what it is before I even got here as a student. Here are some of the main traditions that Biola beholds that defines the Biola careers and memories of many.
1. MOCK ROCK.
If you have read some of my other blog posts, you would know that Mock Rock is a huge and important aspect of my life. Mock Rock is a giant lip syncing and dance competition between six different groups of around sixty people each who all practice late into the early hours of the morning for months and months. The prize is the utmost form of bragging rights - and people, myself included, would do anything for it. Mock Rock is not just for the dancers, in fact most of the team members have never danced in their lives. It builds such an amazing community because it allows for a group of individuals to come together to partake in something new and challenging. It is such a huge deal at Biola that people from other schools know about it and it is live-streamed around the nation. Mock Rock has been around for decades, and so when you meet someone who went to Biola and they were on a Mock Rock team, it proves to be an instant connection. People who graduated years ago still have great pride in their Mock Rock teams and most current teams even have alumni nights where past members and alumni can come back and watch the dances and celebrate alongside the current team. When my parents went to Biola, Mock Rock was not a full blown performance like it is now, but rather a one song lip sync competition called AirBands. It is so crazy to see how something so simple as a lip sync competition a generation ago can mold into something like Mock Rock, which has proven to be crucial for so many people while at Biola.
2. NATIONBALL.
Ask anyone who has graduated from Biola in the past couple of decades that the biggest all campus event is during the fall semester- and they would say Nationball. Nationball is a dorm versus dorm dodgeball competition where every dorm is given a color where you deck out in that specific color, you all try to crowd into the gym, and you throw dodgeballs and have a dance party. There is a winner, yet my dorm Horton has taken second place for three years in a row, so I think the winner is rigged. (It's not, I'm just sad.) But my own personal opinion aside, Nationball provides you with a great pride in where you live and where you come from. Colors do not change from year to year, and even alumni will still remember their color they would wear and the chants they would yell as they all danced and screamed in the gym. Since I knew a lot of people who went to Biola before me, they all talked about Nationball and how they loved it and they would fight over what dorm was better. Once you have experienced your first Nationball, you are truly a Biola student. You feel the adrenaline of all those before you, and you are proud to represent the dorm you have come from.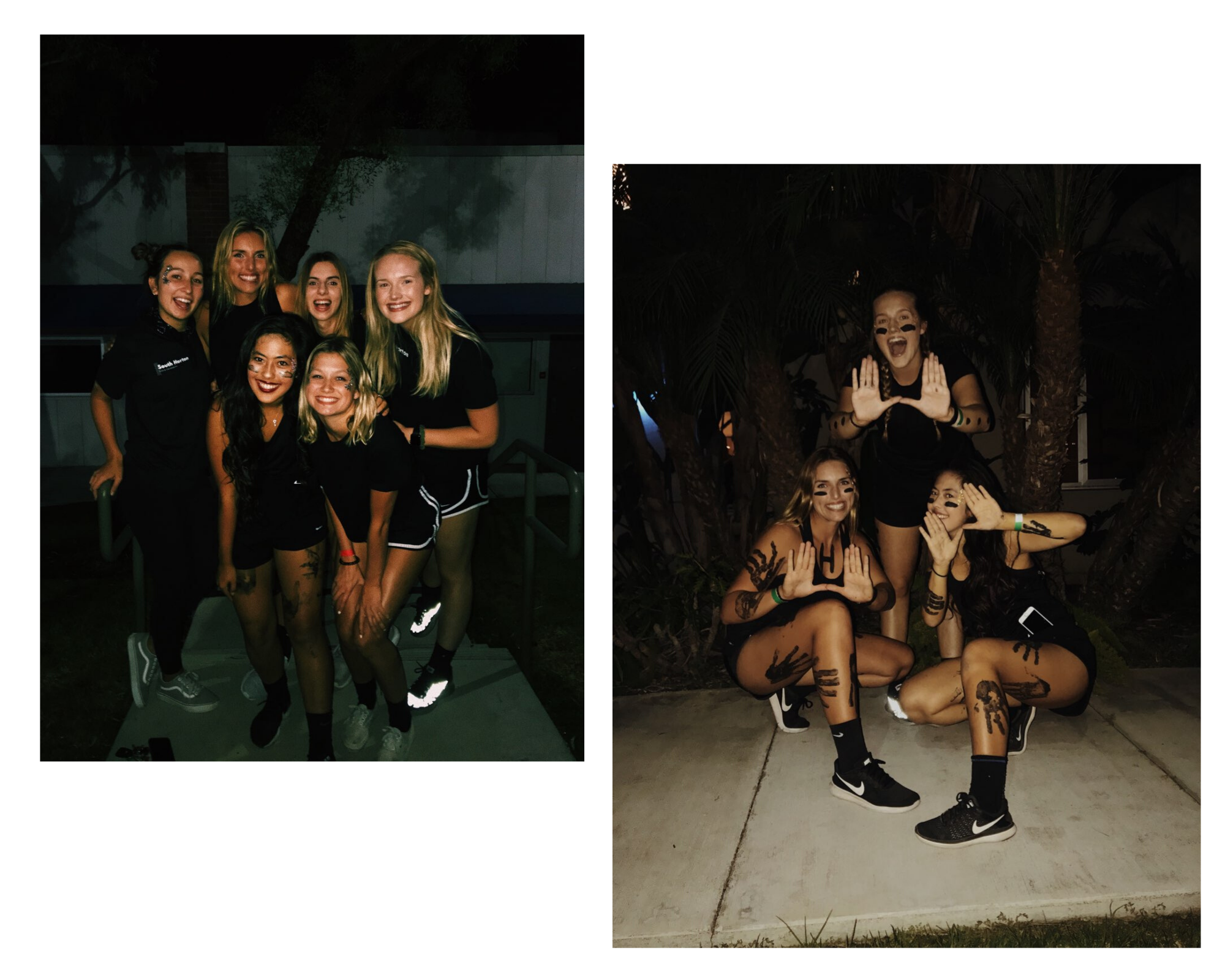 3. THE EGG
The Biola Egg is the most well known secret at Biola- I get it, it's a paradox. Everyone at Biola has heard of the Biola Egg, but no one exactly knows what it is or why it is so important. BUT IT IS SO IMPORTANT. Essentially, the Biola Egg is a slab of concrete in the shape of an egg and you WANT the egg but you have no idea where it is and it is incredibly heavy and difficult to carry. Hardly anyone has ever seen the egg, but you know it is real. I have known about the Biola Egg for practically my whole life as my dad and his close group of guy friends were the beholders of it while at Biola in the 80s. It was hidden in their room, yet the whole school wanted it, and once in a while they would tease people by showing it, and then quickly disposing of it. This was almost forty years ago, yet the egg is still a huge Biola thing today. Every year groups of individuals plan and attempt to secure the egg, and what is so funny is that right now some of my best friends, the floor Men of Honor, have the egg. It is pretty sweet to see as I know that being the beholder of the egg was so important to my dad while being in college, and now some of my best friends have it- both have been able to hold and touch it. People care about the egg, and my freshmen year some friends and I even tried to get it. Something so simple like a concrete slab can mean so much to a community due to the meaning behind it.
Biola is filled with traditions and stories that make Biola what it is. Our legacies are remembered and when you step into Biola you are adding to the already existing story. I knew about Mock Rock, Nationball, and the Egg all years before I ever got to Biola - that is how important they are to the Biola community. There is great pride and honor in saying that you go to Biola, for the legacies are known and remembered as you take part alongside them.

With Grace,
Anna Gus