Hello friends,
What a joy it has been to write to you during this time. It has been a blessing to share where I am at, and share my experiences in hopes of helping you in this time. Something I have been prioritizing is my intentional time with my friends. Not only is this helpful for your friendships, but it is also super beneficial for your own mental health. It might be easy to check out, heck it is easy to check out, but I encourage you to fight that urge with everything you can. This time of quarantine and COVID-19 seems to be taking a lot of things away from us, but friendships are not canceled. Not only are they not canceled but this is an opportunity to take more time to pour into your friends and for them to pour into you. I challenge us, myself included, to not focus on what we can't do, but what we can do.
But before you can find ways and time to be intentional and love on your friends, I encourage you to take care of yourself. In all honesty, when I first moved back home, I found it hard to be a friend. I found myself shutting people out and not confronting my feelings. I didn't have the energy or capacity to be a friend. I have learned that is completely okay. I have a strong feeling you guys are in a similar head space, so know you are not alone. What we have been experiencing is grief and we are all experiencing it differently. Not all of us express it or process it the same way and that is okay. There is no right or wrong way, there is no timeline in grief and I encourage you to remind yourself of that. Do not forget to take your time to process these things and to give yourself a whole lot of God's grace.
Something I think that has helped guide me in my friendships is remembering their love languages. Some of my friends feel loved through quality time, gifts, or words of affirmations. Although maybe the ways these are typically expressed look different, they are very much still possible. My best friend Megan's love language is quality time. During this time of quarantine, this looks like sitting across from each other in my driveway or picking up coffee from our favorite shop and enjoying it in our own parked cars. My boyfriend Shawn feels loved with gifts, so I make sure to drop off care packages every so often filled with his favorite snacks and drinks. My roommate Gabby and I try to keep each other accountable with school work. Camryn and I ask each other intentional questions about our mental health. Isaac and Kylee are really consistent with Facetime calls. These little things go a long way.
I think what is also super important during this time is to ask yourself, "How can I feel loved in this time?" It has been so encouraging and rewarding having these check ins with my friends. Toward the beginning of quarantine I had to ask my friends how they can best feel loved in this time, and they asked me the same. We are now more than ever able to be intentional with our words and actions and still have a thriving friendship. For those of you who like organization and schedules, I find it so simple and easy to plan FaceTime calls with my friends. Even doing weekly check-ins are simple and effective.

There are still so many ways to be intentional with your friends. In 2020, there has been no better time for a lock down. We have access to technology like never before and are able to communicate with each other through so many different mediums and platforms. There are things as simple or FaceTime to be as creative as Animal Crossing. My friend Ally and I love connecting on Animal Crossing! Some other ways to connect are using apps like "House Party," "Netflix Party" or even using your Zoom account to do a group hang! I got to celebrate a friend's birthday over a Netflix watch party and although it felt strange, it was actually a lot of fun. I have even been writing my friends letters!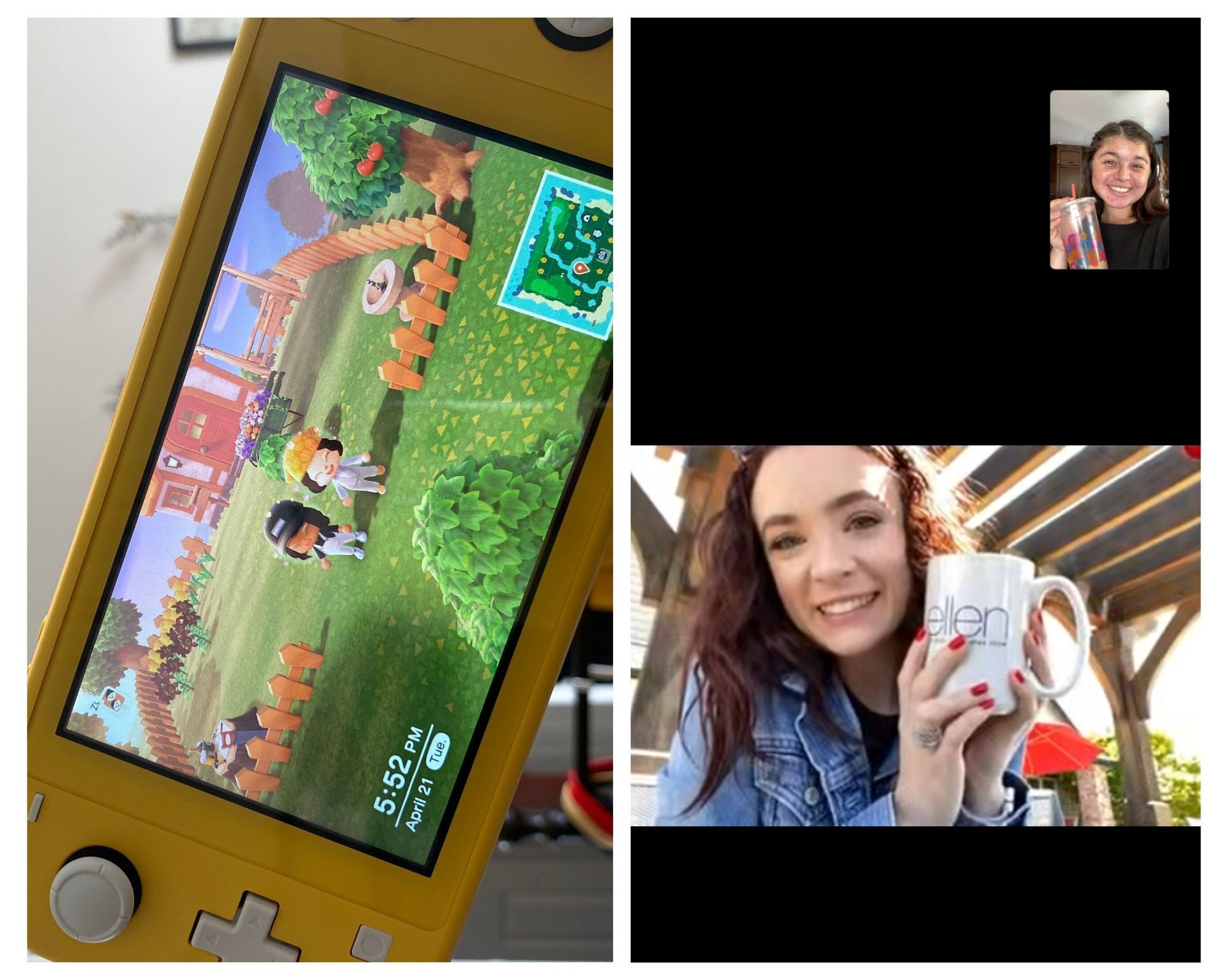 Although all of our friendships and relationships look very different these days, I encourage you all to take this time to not only be more intentional with others, but also yourselves. Take time to read your favorite book, to work out, to spend some time unplugged and to simply just be. Take time to check in on your friends, even the ones who say they are doing "just fine." Know that you are never alone in this and God has got you even in the midst of this season.
Blessings,
Bailey