Hey guys! Garrick here.
Usually I'm behind a camera sharing some sort of activity or adventure that's relevant to my life at Biola. But this week, my boss and I both agreed that it would be best to create a blog updating you all on what life has looked like in the midst of what many are referring to as "a season of uncertainty".
I'd like to preface my words with a verse that has served as a comforting truth during this adjustment period. In John 20:29, Jesus has resurrected from the dead and is visiting his disciples. He says this to Thomas who doubts that he is witnessing the resurrected Christ,
"Jesus said to him, "Have you believed because you have seen me? Blessed are those who have not seen and yet have believed."
I find so much solace in this verse, especially during a time like this. Obviously, the context of this verse isn't directly referring to believers today, but nevertheless I believe that it is relevant to us. At least for me, I often find it difficult to display the confidence that I have in Christ when so much in my life is uncertain. Even prior to the spread of this virus, there have been many obstacles that I've had to embrace which often have left me with feelings of overwhelming anxiety and crippling fear. But this verse tells me that despite what my eyes might tell me, the reality is that my life is hidden within the one who has defeated death, and took on the sins of the world so that I could inherit His righteousness. He has given me His Spirit which will guide me during the various tribulations, and triumphs what I will face in this life.
"For God gave us a spirit not of fear but of power and love and self-control." 2 Timothy 1:7
"Humble yourselves, therefore, under the mighty hand of God so that at the proper time he may exalt you, casting all your anxieties on him, because he cares for you." 1 Peter 5:6-7
"For we do not have a high priest who is unable to sympathize with our weaknesses, but one who in every respect has been tempted as we are, yet without sin. Let us then with confidence draw near to the throne of grace, that we may receive mercy and find grace to help in time of need." Hebrews 4:15-16
Friends, the reality is that God has pursued us in our brokenness. When we deserved death, He made Himself the propitiation for our sins so that by grace through faith we can have eternal life and live with Him again. That is the best news you will ever hear. It triumphs the challenges we've faced before, the ones we are currently tackling now, and will endure in the future. Meditate on these truths, draw near to the one who created you and He will allow you His peace which surpasses all understanding.


Okay, that's my Ted Talk for now. Let me update you on some of the things that have been going on with me specifically.
The night I found out that I'd have to leave campus was not easy. My roommate had to make the trek back to Washington state early the following morning, so I woke up with his side being completely empty and I was left to pack up on my own. Sad boy hours 🙁
Fortunately for myself, the commute back home was only about thirty-nine minutes long. This gave me enough time to move all my belongings back into my old room before the sun went down. It's been twelve days since then, and in that short amount of time I feel like I've grown so much.
It feels cheesy, but the phrase, "you don't realize what you have until it's gone" has never felt more applicable until now.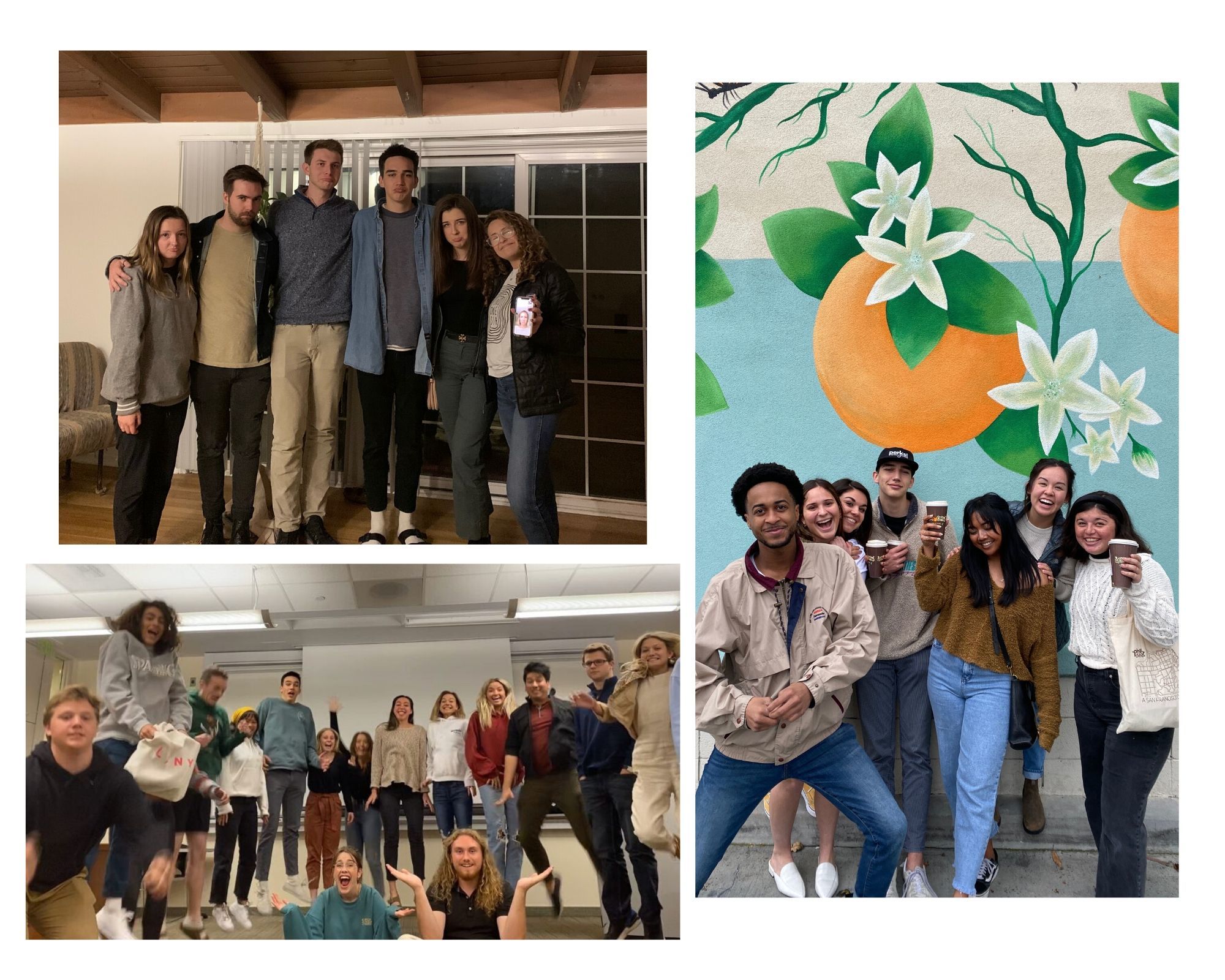 Like many of you, I had obligations I'd committed to, relationships I was building and overall a different way of life than what I know now (many, but not all of those people are pictured above). It seems like just overnight all of that was taken away and everyone's world was put on hold. One of my friends and I coined the term "forced sabbath" to describe the circumstance in which we, and most of the world, find ourselves in.

So, like you, I'm here now. Virtually quarantined in my home, only leaving for absolute necessities. What do I do?
Well there's a lot of things. During my first few days being back at the house, I capitalized on a lot of these opportunities. I laid in bed for a good chunk of the day, binged Love is Blind, and started tackling the long list of films that I'd compiled over the last few months. But after a little while, these things that I relied on so fervently lost their initial attraction, and I felt empty fast. That's not to say these different outlets for passing the time aren't okay to use, but like anything, they'll become meaningless once they're overused.
So, I stopped to think for a moment, and I asked myself a question. As of now, things won't start to return to normalcy for at least a month. Who do I want to be by the end of these thirty days (or more)? And I came up with this.
I want to be someone who:
Searches for Jesus in the Old Testament
Better understands the faith systems of family and friends that differs from my own
Finishes the screenplay that's been on my mind for the last six months
Drinks the suggested amount of water per day
Let's those around me know how valued they are

One of the silver linings behind all of this is that I now have no excuse to say I don't have time to do the things that I've always wanted to do. So now I'm tackling them head on with no distractions, and I'm excited to see how far I get by the end of all this.
With grace,
Garrick

Photo by manu schwendener on Unsplash