Hey guys,
If you haven't already, I would check out Zeemee! What is ZM? It's a social media app for your college journey. On it, you can connect with other prospective students and students who just enrolled. Also, you can get a glimpse of what Biola is like from what we post on Biola's account. All the Social Media Reps: Anna, Jessie, Hunter, Noah, Garrick, Bailey, and me post videos of what you guys want to see! From Torrey to caf hacks to even dorm tours. Even better we have different channels that you can join to fit your needs. There are places where you can ask questions about your application, our academic programs, and you can chat with other prospective students like yourself! We have even more channels dedicated to accepted students and enrolled students.
I wish that Zeemee was around back when I applied to Biola because it is a great opportunity to network and connect with others who will be in your graduating class. I would also suggest using Zeemee as a place to find a roommate! With everyone in one place, definitely take advantage of connecting with others because you never know, you might find your future roommate. :)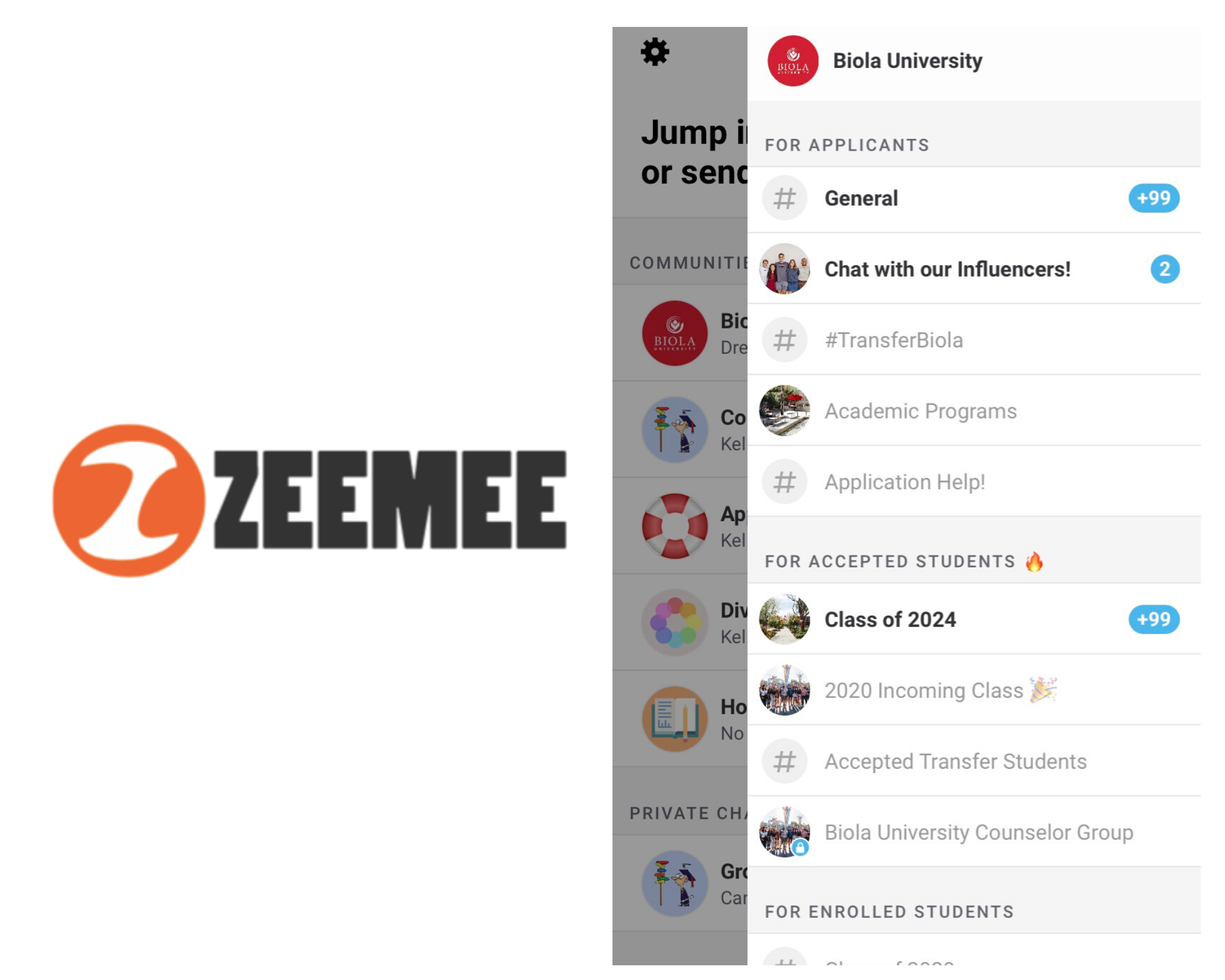 Also, please don't hesitate to reach out to any of us ambassadors over Zeemee. We all would LOVE to chat with you. I know that deciding on where to go to college can be overwhelming and a time full of unknowns. I would be so grateful if I could help make your decision a little more clear by answering your questions and by telling you about my experience here. Even if it's not over Zeemee I would love to chat with you all over Insta or email!


I recently watched a sermon and the pastor said that worrying is betting against God. I know it's really easy to fall into a pattern of worry and stress because of the unknown. But God is with you through the unknowns. Take this time to lean into Him and rest assured that He isn't worried about where you're going to college or what schools you are getting into or who's gonna be your roommate. He already has everything worked out, and He wants you to trust in Him during this time. I am praying for you all that God will guide and direct you to where He is calling you to be- whether that is Biola or not. I am also praying that you all would find peace in a time of unknown putting your faith in Him.

"Therefore do not be anxious about tomorrow, for tomorrow will be anxious for itself. Sufficient for the day is its own trouble." Matthew 6:34
Til' next time,
Mags