Hey guys, what's up,
It's Hunter, and I am so excited to be writing this blog!! I got to do something really cool. I got to team up with our lovely tour guides Bryson, Debra, and Sam and follow them around campus while they were giving a tour to perspective students. It was so fun seeing them interact with all of the students on the tour. I hope this blog will give you a little insight to what a tour at Biola will look like! I will have a photo with each stop they take along the tour describing what each one represents. First off, you will start at the Biola Welcome Center which is located in Upper Metzger, right next to Calvary Chapel. After you make your way down the Welcome Center ramp you will head to the Alton and Lydia Lim Center for Science, Technology, and Health.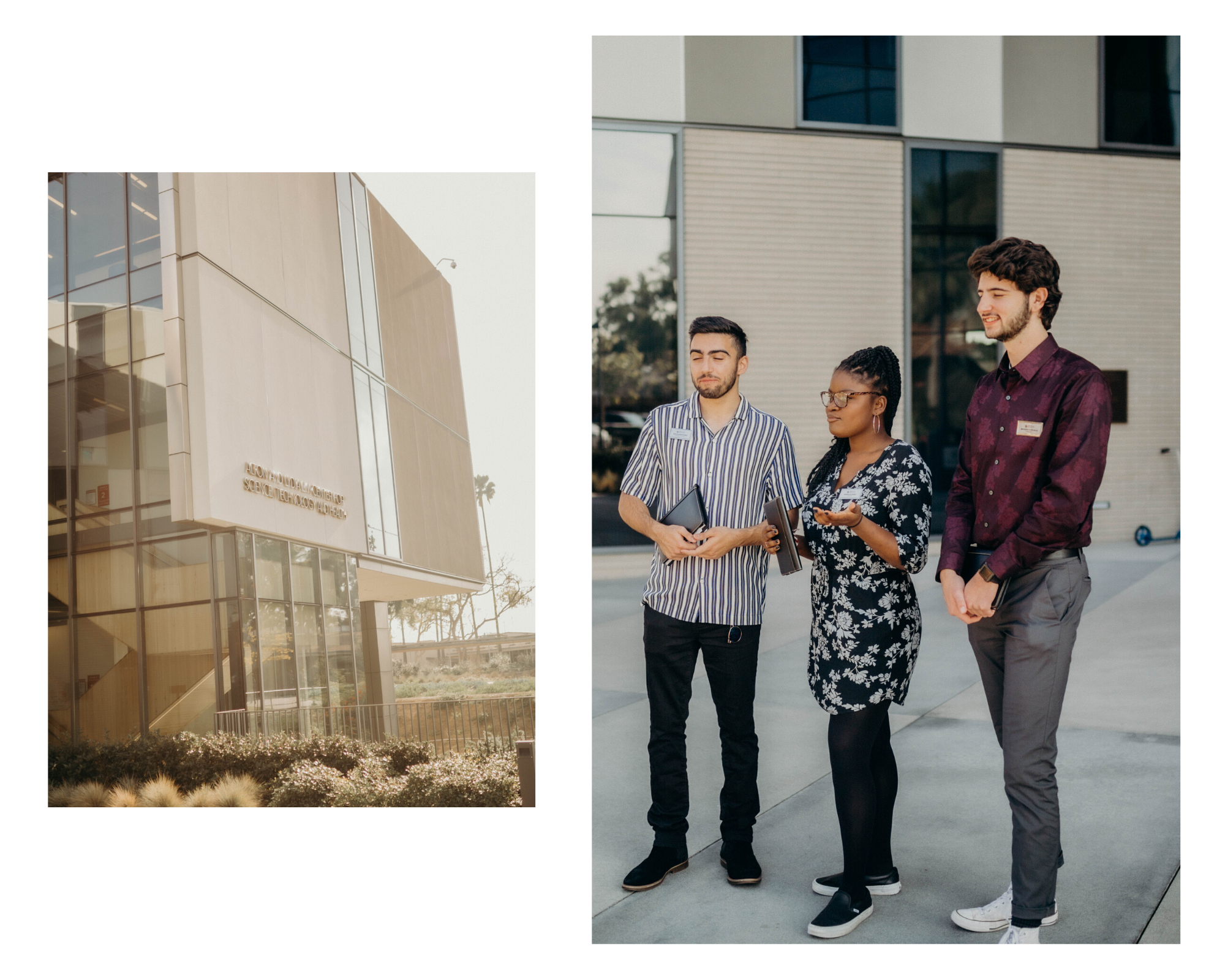 This is Biola's newest and largest academic building measuring at 91,000 sq. ft. This is a $64 million state-of-the-art facility with cutting edge equipment that triples the amount of space for the sciences here at Biola. There is a lot of open working space available for students. The building was actually designed as a contemporary science teaching and research center to support scientific discovery by encouraging collaboration. You will find many common areas with movable furniture, whiteboard walls and screens with wireless connectivity, and windows for walls, all for promoting interaction and discussion.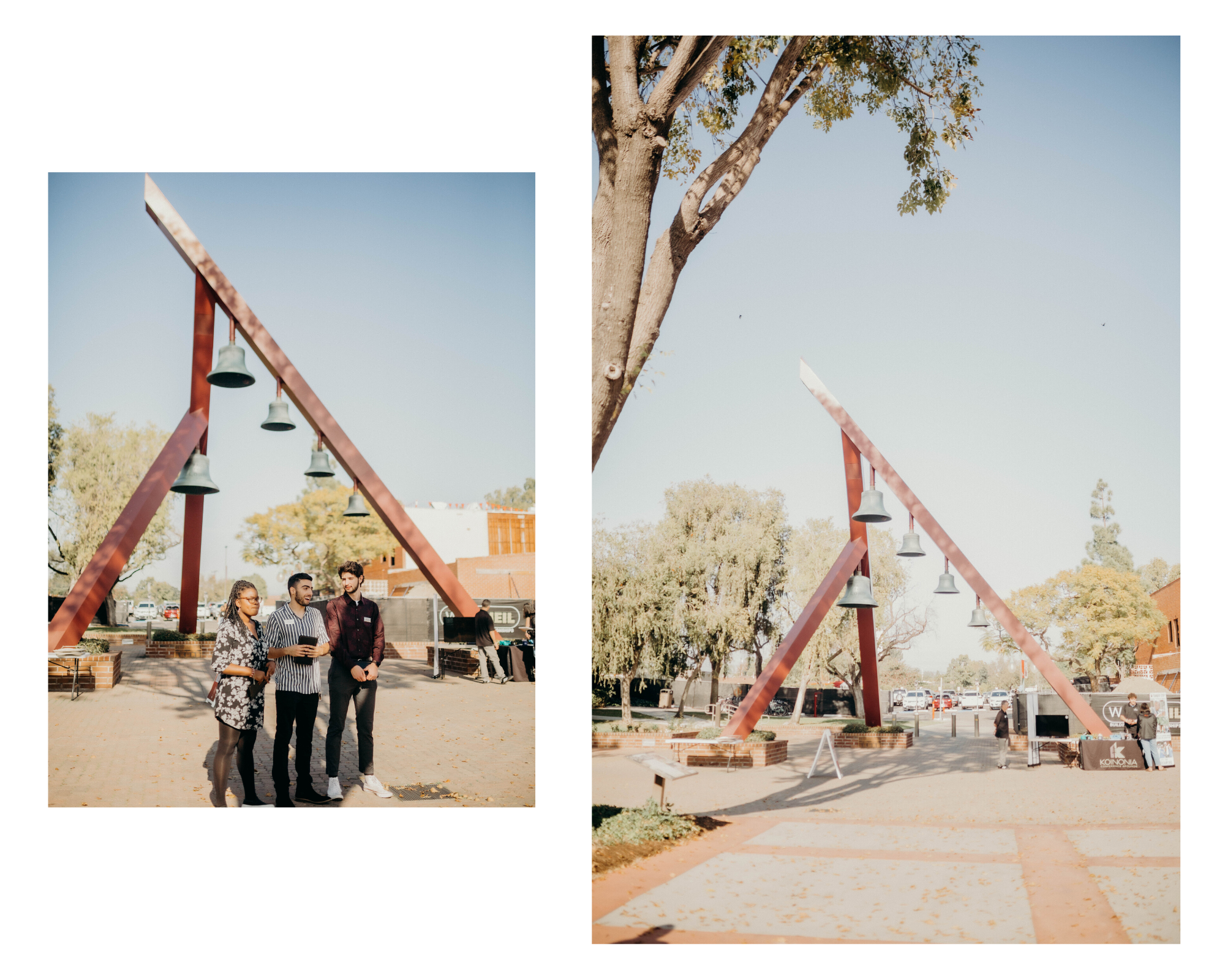 After the Lim Center, you will make your way past the Biola Library and Metzger Lawn to the next stop which is the Bell Tower! At the Bell Tower, you will learn a lot of information Biola at this stop. Did you know: BIOLA is an acronym which stands for Bible Institute of Los Angeles. In 1908, Biola moved to La Mirada from 6th and Hope Street in Downtown Los Angeles. Biola has been around for more than a century but our core value principles are still intact, and we are still a thriving University. Biola's campus is 95 acres.
Biola is ranked as a first-tier best national university by US News & World Report with a 15:1 student to faculty ratio and 75% of classes have less than 25 students. We have over 40 majors & 80 concentration and none of our programs are impacted, which means you'll always be able to register for a full load of classes, ensuring that you'll be able to graduate on time.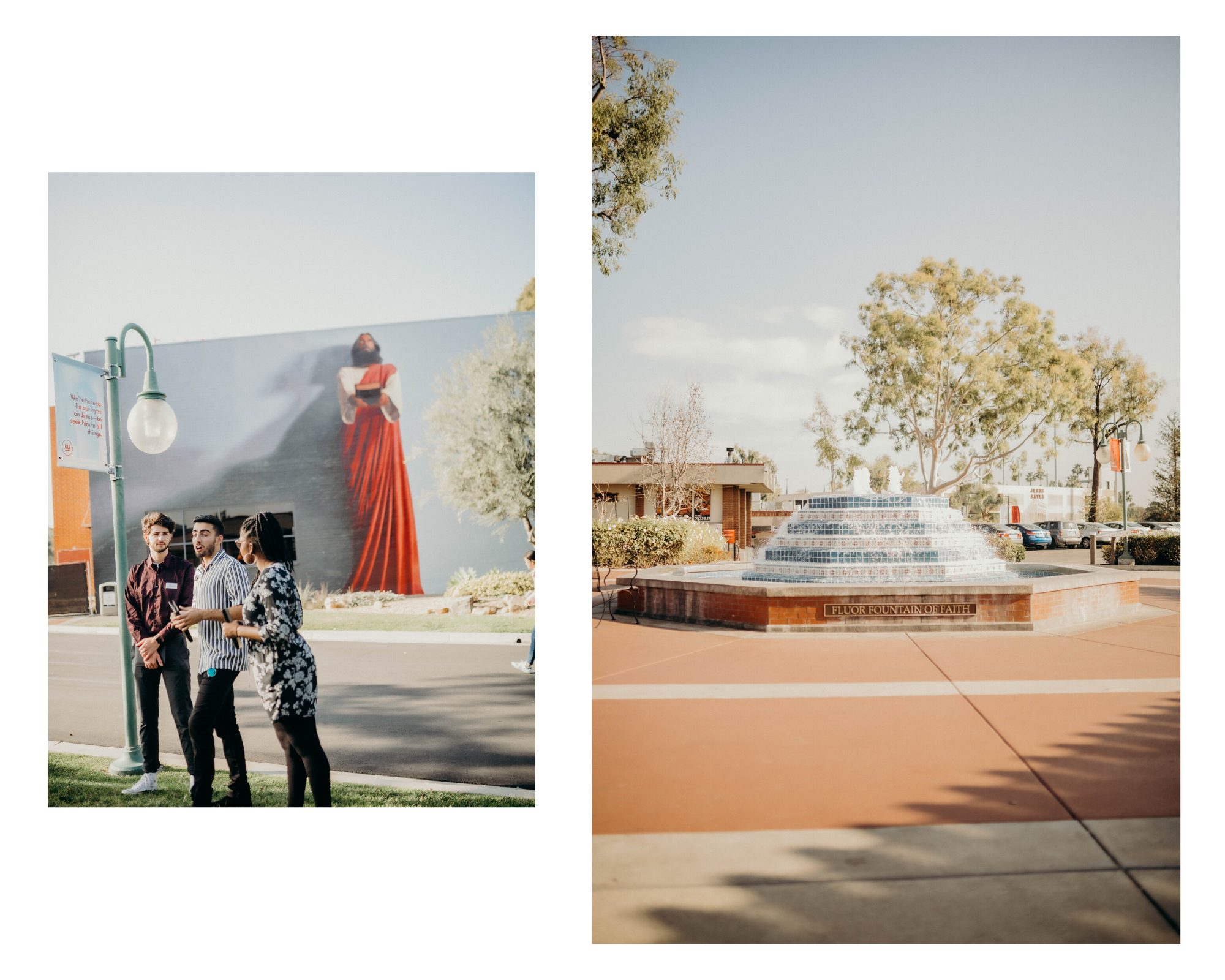 After the Bell Tower you will make your way through campus, passing the Fluor Fountain. Following that, you will end up at Biola's Cafeteria. Students at Biola refer to this place as the Caf and it is catered by the largest catering company in the country, Bon Appetit. Students have many options (5-20 meals/week, seven locations) including options for those with special dietary needs. Meal plans include flex dollars (money that can be spent at any on-campus food place). There are also five other eateries on campus. The Caf is also conveniently located next to the Mail Room where every student is assigned a mailbox for their time at Biola. Students are able to send and receive packages as well from the Mail Room. The Caf is located next to Chase Gymnasium, which is Biola's gym. There are 17 collegiate sports at Biola, NCAA D. 2, Pacific West Conference. Intramurals also available in the spring and fall semester.

Jesus Mural is an art piece donated by the internationally known and respected LA artist Kent Twitchel. It's his artistic interpretation of Christ and there is some key symbolism in his work. The shadows represent the Father and Holy Spirit with Jesus. Twitchel's purpose behind having the face, hands and pages of the Bible look the same symbolizes the fact that the Word became flesh and dwelt among us (John 1:14). The mural is at the geographical center of campus and is one of many art pieces around campus.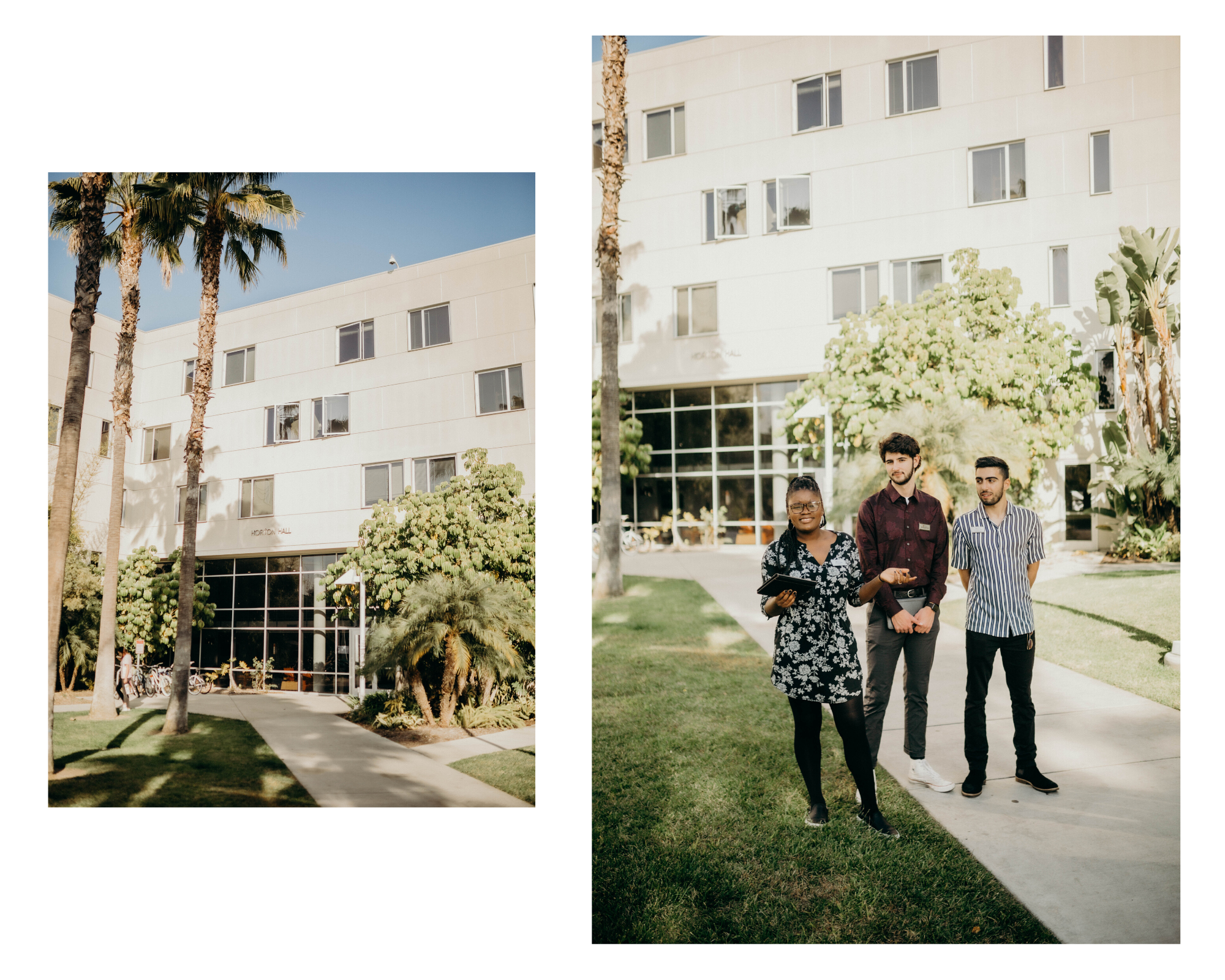 Finally, the most anticipated stop, or at least it was for me, when I toured the campus at Biola: a dorm building. The dorm that you stop at and take a look in is Horton Hall, which is the second newest dorm building on campus. Blackstone is the newest dorm on campus. Horton Hall has a really great community with every floor having a community bathroom which means one bathroom per floor. It is a co-ed dorm with male and female residents separated at the floor. Another thing I was not aware of until coming to Biola was that Biola has open hours, which means there are only four days a week and special hours where girls and boys can be in the same room in a dorm.

I cannot wait to see you all on a tour soon!
Follow Part Two on our Instagram Stories, @biolaadmissions!
Until next time,
Hunter Kennedy