Hey guys,
Hope you are having a great week! It's crazy to believe that we are already arriving and passing through midterm week. I have had a lot on my mind recently with work, school, and just with daily life. Every week seems like a long day put together and then when the weekend comes I finally get out of the house and do something besides online school. That has been really challenging. The week seems to mush all into one, and then weekend is my short break from the world of online school.
It's becoming normal to be home all the time and it has been making my life pretty boring if I'm being honest. Because of this new normal, I've been having a lot of free time to just think. The truth is, I avoid sadness and really don't like to sit with my emotions. But, it's good to. And in a time like this when there really isn't any distraction or much else to do during the week, it's been something that I have had to face. I haven't thought much about how my emotions play into my spiritual life, but they do. And especially now, they do. During Biola's chapels this semester, they have acknowledged this. Many speakers have started out their message by acknowledging students' emotional struggle this semester. The speakers then go on to highlight how important it is to lean into our spiritual lives and journey. In a time of no consistency, God proves to be constant. I try to remind myself of this everyday, but often in times of emotional distress, I find myself turning inward and turning away from my relationship with the Lord. I know that this is the opposite of what I should do. Instead, I should be looking to God to bring me comfort, peace, and perseverance to get through my times of sadness and doubt. Especially in this season that seems to be ongoing, it makes it even more relevant that we seek God as our rock.
During hard and different online semester, I could not be more thankful for the care and grace that professors have shown to us. Before concern about the grades that we make in class, professors have expressed their sympathy for us in this season. They have shown that they care about my mental health and well-being apart from my success as a student in a course. With professors that truly care and acknowledge the problems that I face this semester and every semester, it gives me peace knowing that they care. Having professors who are rooted in faith and teach from a place of humility has been a foundational aspect of my education at Biola. Looking at things from a Christian worldview has influenced how I communicate my work to others. And learning from my professors whose main concern is not just about how we perform in their course, but in who we are becoming as Christian world leaders has shown me how important it is to invite God in all aspects of my life. In my spiritual walk with the Lord, I think one of the most constant things I bring to Him is this. I pray that He would place me in the field of work where I can do the best work for Him according to my abilities. I pray that He would keep me grounded and focused on what my purpose is on earth, regardless of what field I study or what job I end up with. I encourage you to pray for this too. When our minds refocus on our true purpose, it makes all the details feel small in comparison. I know that God will bring to fruition His plans for me because He is faithful and finishes what He starts.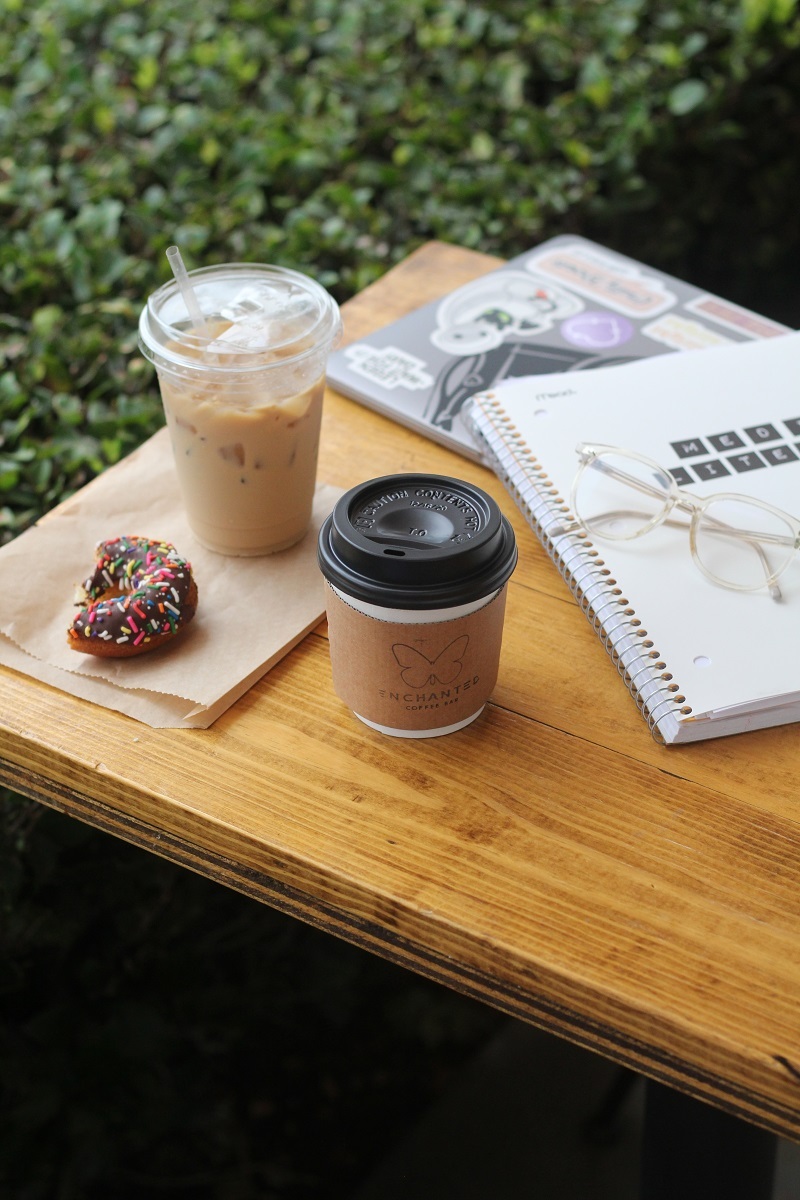 In church recently, our pastor talked about handling fear with faith. He said that if you put your trust in things other than God, you simply are at the mercy of the storm. I had never thought about trust in this way, but it's so true. Though I think that all of these storms are so unknown and don't know how to deal with them, I remind myself that not one storm is outside of the knowledge of God's providence. He knew that this storm was to come, and He has a purpose for it. In fact, within the storm, there can be blessing! How crazy is that?!?! As I have been moping around about this never-ending situation, God has been faithful. He has so much to offer me in the midst of the storm but if I don't put my faith in Him and His ways, I will never fully experience all the good that He has to offer. The storm brings opportunity. But the storm's full goodness can only be harnessed if you choose to put your faith in God who is constant in the storm and in life. So, as we all navigate this storm together, though we might have differing personal experiences, let us lean into the opportunity to see God work in our lives as we put our trust in Him.
That's all I have for today my friends. Maybe your storm right now is midterms. Ask God to be your rock and ask for His peace as you navigate an anxious time. But also know that at Biola, your professors are praying for you and want to be there for you. Faculty, staff, and prayer teams have you as students in their prayers for midterms, but also beyond that. I say all of this to encourage you! Not only does Biola pour into us spiritually through chapels, but through our classes, teachers, and community. If you feel like your faith is being challenged, there are resources for you! Chapels, pastoral care, and the staff of Biola want you to enrich your spiritual life even in the storm, and even though we are doing Biola at home.
Till the next blog,
Mags