Being a junior at Biola, I feel very established and comfortable here, yet I still love taking time to go home. While I feel as though I experience Biola with the same level of familiarity and comfort as a home, there is something really special in being able to return back to Northern California and spend time with family.
My family currently lives in Los Gatos, California, a smaller town in between San Jose and Santa Cruz, yet previous to that I lived in Hawaii. Even regarding the different states, I feel as though Hawaii and Northern California both feel like home. My family and I are also really close. I am an only child and therefore I spent a lot of time doing things with just my parents and I. My parents are my absolute best friends. In all honesty, when I was leaving home for Biola, my biggest concern was not leaving behind my friends, or a level of comfort, but just the presence of my parents.
Within a few days from arriving to Biola, I felt as though it was the place I was always meant to be and where God had been preparing for me. I felt at peace. Biola feels like home. And you guys, living on your own and with a large group of like-minded people is so, so fun and life changing. However, there is something really important about going back to where you are from and reconnecting amidst your college years where so much changes. Besides Christmas and Thanksgiving, I try to go home at least one more time each semester. And let me tell you, the more and more college goes on, the more and more special this homecoming is. You get to put all of the things you loved about home and condense it all into a couple of days of heartwarming joy and comfort. You get to do the things that were important to making you the person you are today. AND I LOVE IT.
One thing that is really important to my dad and I are San Francisco 49ers games. We are season ticket holders, and so I grew up going to the home games multiple Sundays a year, and that was something really important for our relationship. My dad and I have the closest relationship between a dad and a daughter that I have ever seen. I truly believe that a contributing factor of it is our common passion for sports, and so I really, really missed going to see our favorite sports team play live. One thing that is really important to my family and I is that I am able to come home and see the Niners play. I actually was able to go home not too long ago and see the Niners play in one of the best games I have ever seen. If you know football, you know that we are UNDEFEATED. Being able to do this with my dad is so important and special to me. Being able to spend time with him just for a bit each semester allows me to refocus and be a better person when I come back to Biola. All that he is, is what I aspire to be.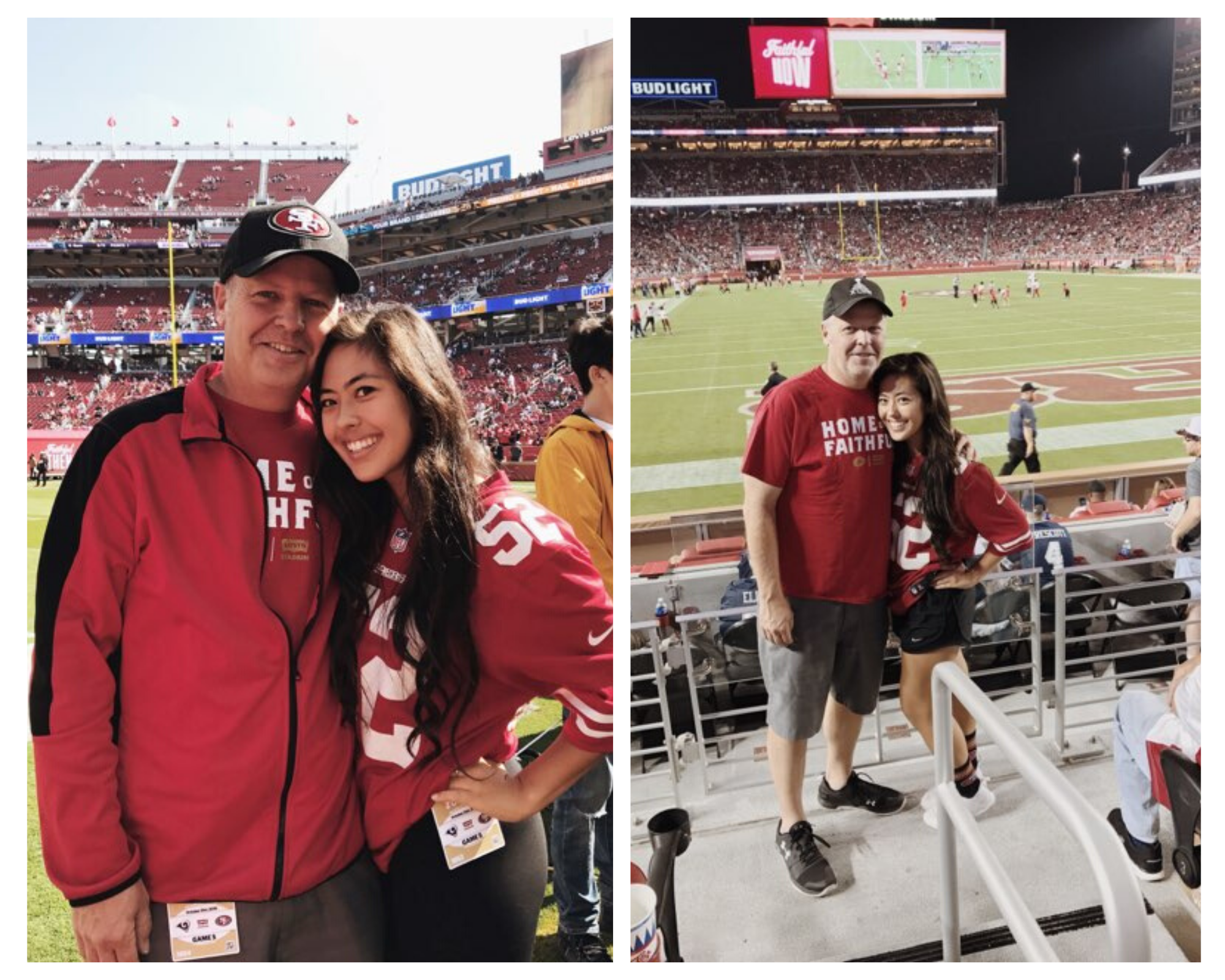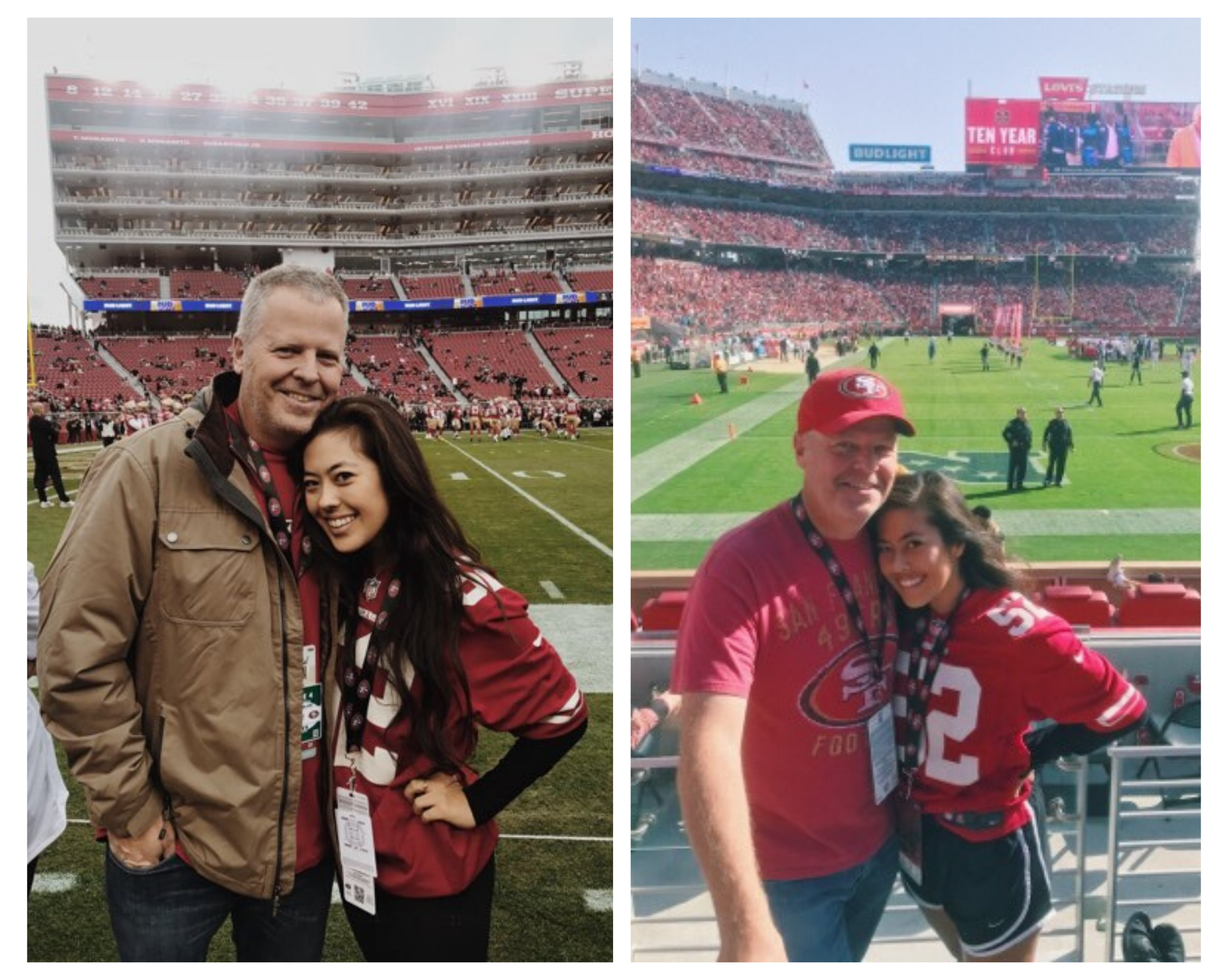 My mom and I are also exceptionally close and I would for sure call her my best friend. In high school, something that was very routine for us was the hike our Los Gatos hills, drink coffee in our cute shops downtown, and walk the cliffs of the coast in Santa Cruz. While at Biola, I needed this as well. Going home, my mom and I make this a priority, and we are able to spend a significant amount of time talking about life and what college is like and the new and different struggles that we are experiencing, all while doing the things that we love and that I spent all of my high school years and summers doing. My mom and is the most gracious and loving individual, yet also has taught me how to fight and stand up for what is right and true. Having these long and continuous conversations with her while I am home always encourages me and allows me to be a better friend, listener, and encourager when I go back to Biola.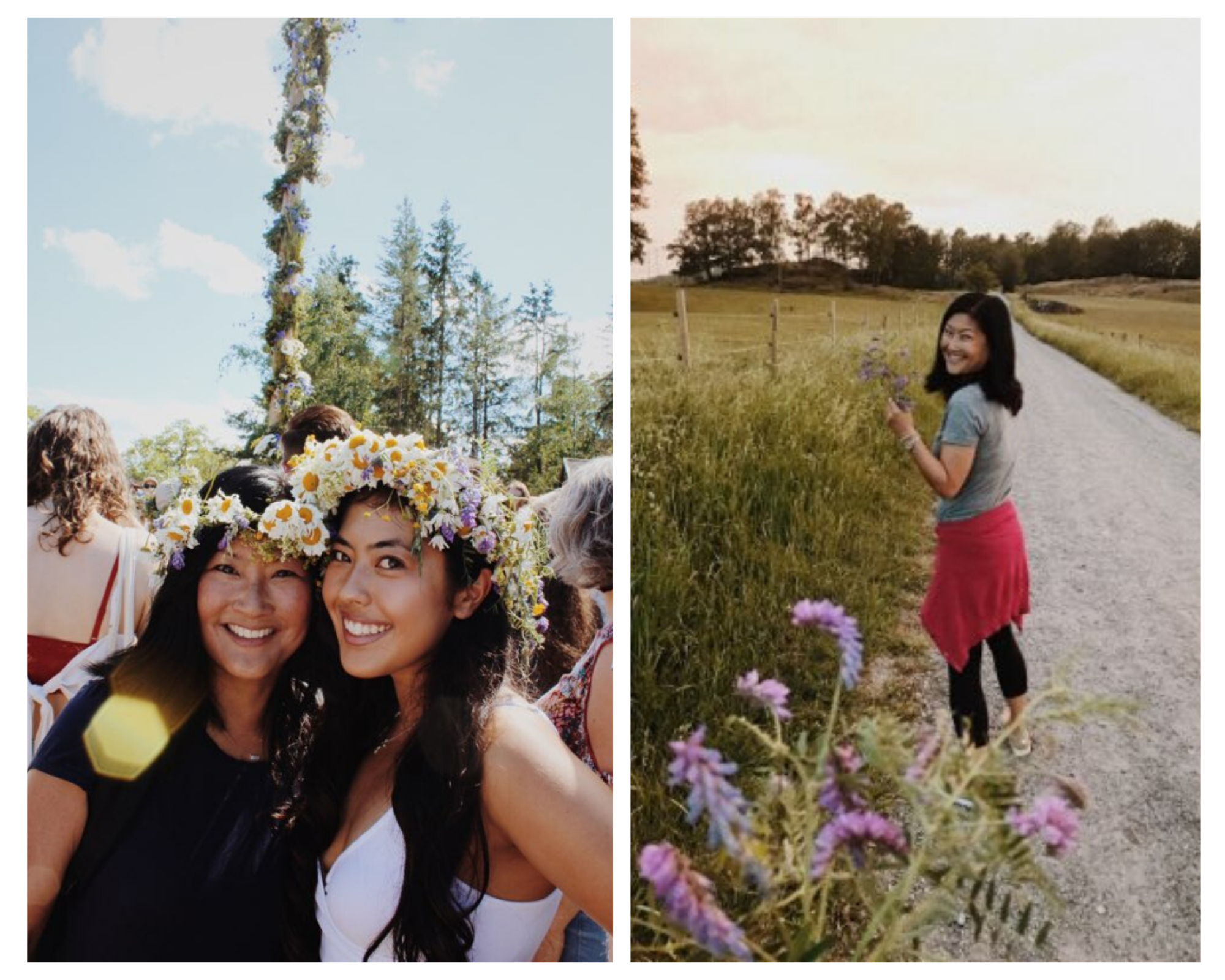 Going home allows the voices of those who have known you your whole life and know you better than anyone else on this earth speak truth over you. I strongly believe and know that college is one of the biggest life transitions you will ever go through and you experience so many changes. You are not the same person when you leave college as when you enter into it. And while in college you may make some of the best friends you will ever have, there is something really special about the people who influenced and made you who you are today, yet have also seen you through all stages of your life and know who you really are. For me, when I take time and go back home and invest in and get invested into by the people who love me and know me the most, I come back to Biola as a better person. And the longer I am at Biola and the more invested I become in the community and the life I have here, the sweeter it is always is to go back and be with those who will always be my home. Furthermore, the longer I am at Biola and I go home, the more I see the ways that the Lord has been faithful to me and where He has brought me and who He has made me to be.
Yet I know for some of you, this is not your story. Going home may not be an option due to distance or relationships or any hardships that may have happened. And this is where the importance of community comes in. For I truly believe that those I have invested in and met here at Biola also feel like my family, and returning to Biola also feels like a homecoming. And so if you do not have the opportunity to go home during the school year, or even a home to go back to, know that you have a Heavenly Father who is always present with you, and knows you and loves you EVEN MORE than those from back home do. And I pray that you can find a community that feels like home at the college you attend.
Home is important, whatever it may look like. You will constantly be changing, but I pray that you can be encouraged and empowered by the fact that the Lord is with you and truly knows you. I pray that every time you go home, whatever that experience may be for you, that it can be a way that you can see the faithfulness of the Lord. As for me, catch me sitting on my ocean cliffs every time I go home. It will always show me the steadfast love of God.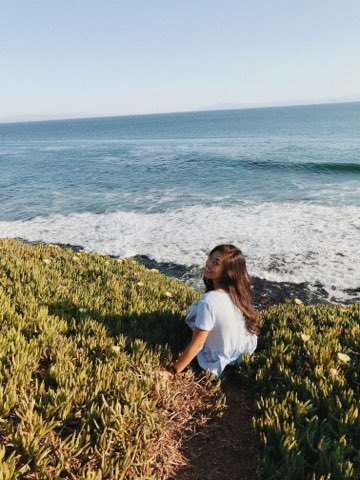 With Grace,
Anna Gus