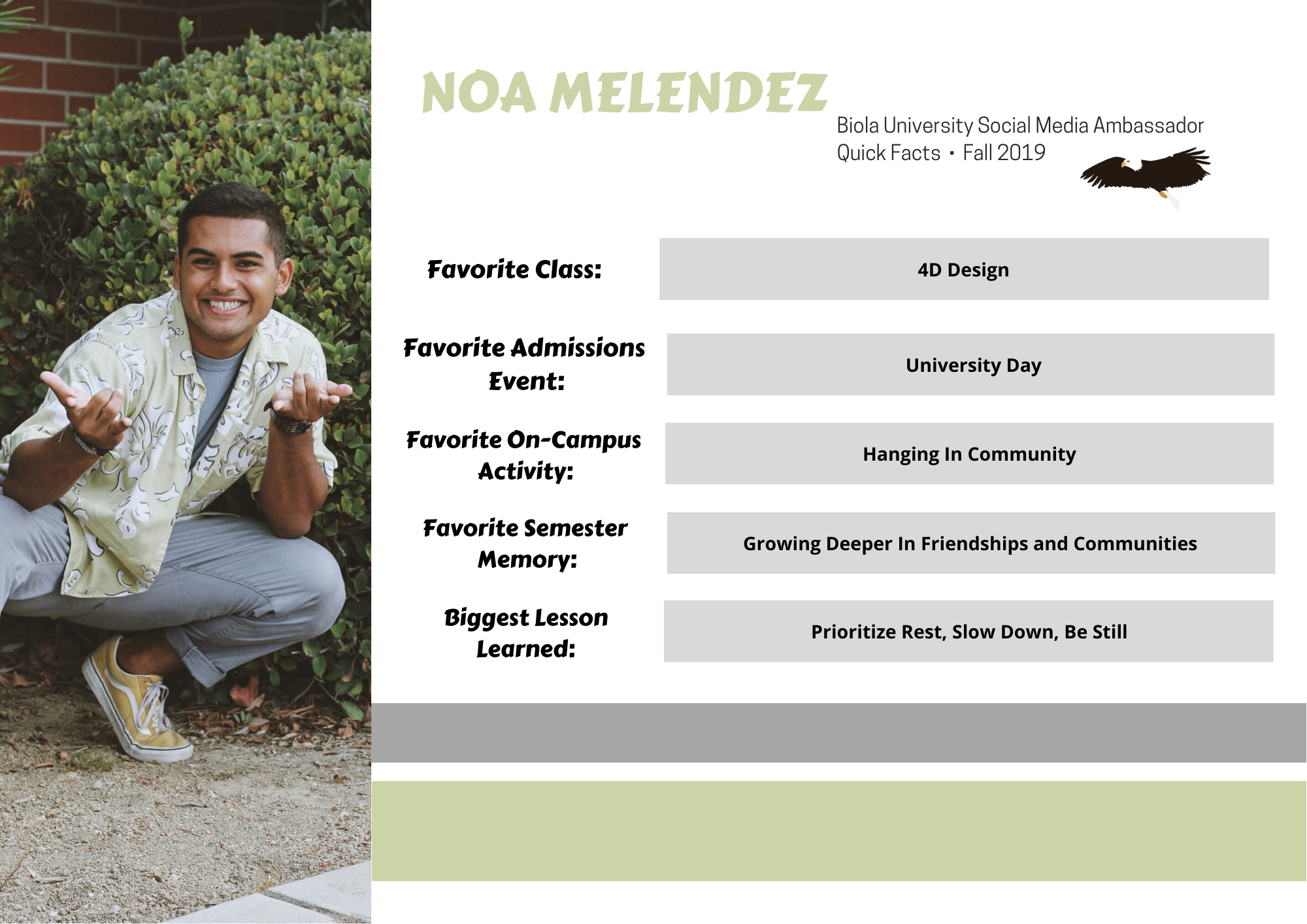 Favorite Class:

The class that has been my personal favorite this semester would have to be my 4D Design class. I love being an art major and with that I get to take courses that explore the realm of art in broader and deeper ways through different media use, concept development, the creative process of art making and so much more. 4D art can be defined as, "the dynamic form resulting from the deciding of the behavior of artifacts and people in relation to each other and their environment." My 4D class is such a fun and amazing class that I am really learning a lot from. I have been able to be apart of some really cool installation projects that were so fun to put together, performance pieces that intrigued my classmates, along with multimedia art and video design. My professor Astri Swensrud has been such a light to the art department and I have appreciated her leading this course very much. She challenges me with wanting me to develop and push my ideas further so that it may see the best result while making learning about art practices so interesting and compelling. I love being an art major and I wouldn't trade it for anything else.



Favorite Admissions Event:

I loved how University Day turned out all in all. Thinking back to when I was a Freshman, university day was my first glimpse at Biola before I had done a tour with my family and I loved how welcoming the Ambassador team was in making sure that I was comfortable. Now being a returning ambassador, I have been able to see three successful university days come to fruition. It's such a sight to see that students get to experience what Biola life is like in a weekend, being exposed to Biola life, academics, sports, clubs, and so much more. I love how organized the event is too because with so many students it's insane how smoothly the event runs; everyone has a role to play and something to bring to the table whether or not a student ambassador. University day is a huge reason I chose to come to Biola and I am better because of it.




Favorite On-Campus Activity:

My favorite activity on campus would probably be being in community with friends who are important to me. I have been able to rely and lean on a lot of friends who have showed love and kindness to me and I am just so grateful for God blessing me with wonderful people to surround myself with. I love being with my mission team, I love being with my Ambassafam, I love being with my art friends, I just love being with people. Talking, conversing, laughing, and just having a good time with good company. If not being with people, it would be sleeping because I do not get enough of it so when I do, I cherish that time.



Favorite Semester Memory:

Growing closer to my friends and developing those relationships further in addition to retreats with SMU and meeting my Ukraine mission team.


Biggest Lesson Learned:

The need for prioritizing rest, time to myself, and time to slow down and be still with God. This semester was very challenging for me and has been very difficult to manage but I would say that I have grown immensely because of it. Next semester I really hope to work on myself more and know that it's okay to not be doing something every minute of the day. To know my limits and to overcome the challenges that I struggled with first semester.