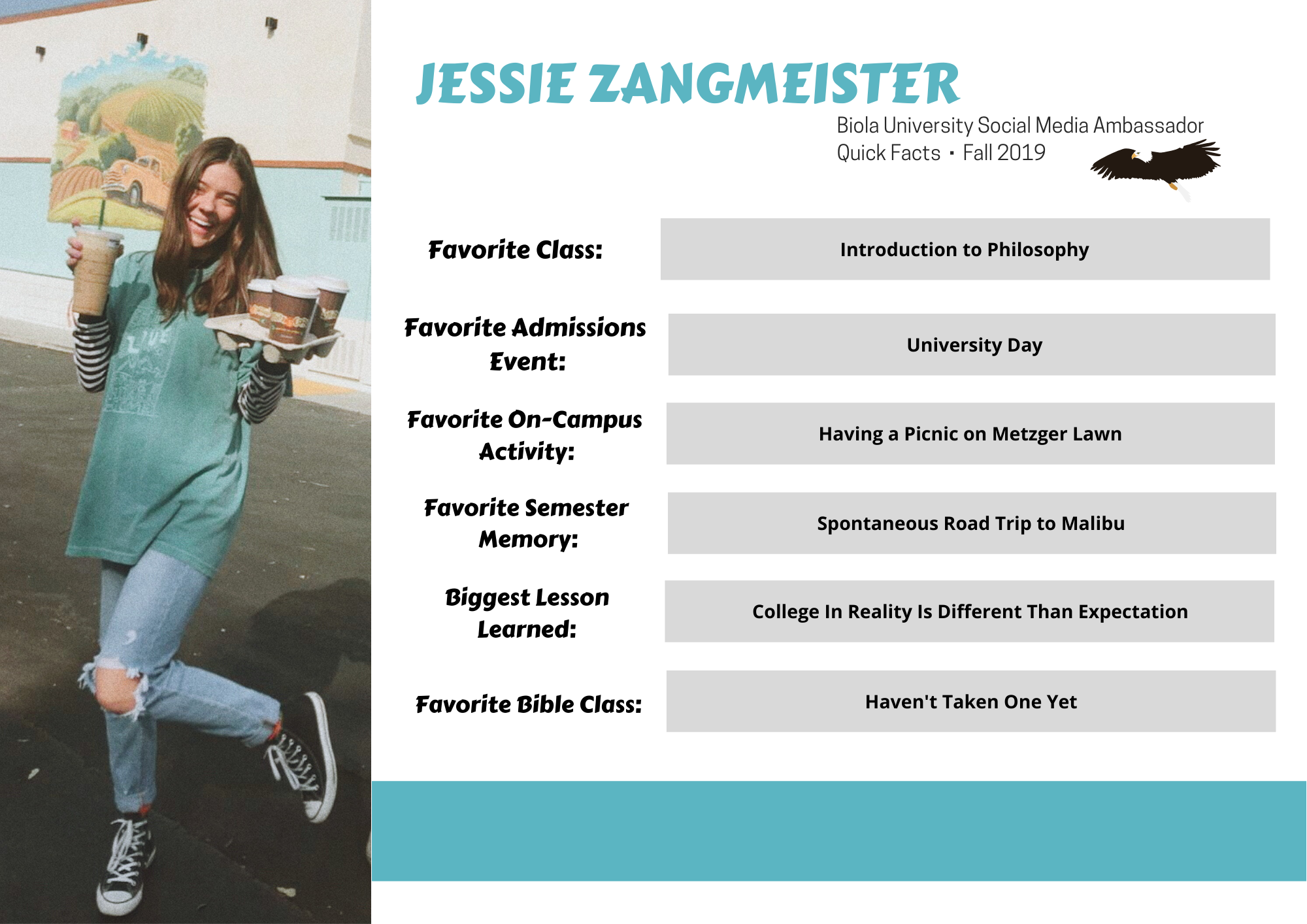 Favorite Class:

My favorite class this semester has been my Philosophy class with Professor Dunnington. He explains philosophical ideas in such a unique manner. We have even been discussing Biblical principles in a way that I have never thought of before. The class has challenged me spiritually and expanded my mind.


Favorite Admissions Event:

I really enjoyed University Day! I loved getting to help calm some students nerves about college and meet some fun new people!



Favorite On-Campus Activity:

My favorite activity on campus isn't really an activity, but I love to put a picnic blanket out on the lawn, lay out with my journal and a good book and relax.



Favorite Semester Memory:

There are too many to choose! One day, my friend and I spontaneously decided to take a road trip to Malibu, which was extremely fun -- this semester has been a blast!



Biggest Lesson Learned:

College is not going to be what I want it to be. I have learned to FULLY surrender my plans to the Lord. I have learned to hand over everyday to him and say "what do you want me to do today?"



Favorite Bible Class:

I actually haven't taken any Bibles yet, but IRONICALLY I changed my major to BIBLICAL THEOLOGY! I'm so excited!