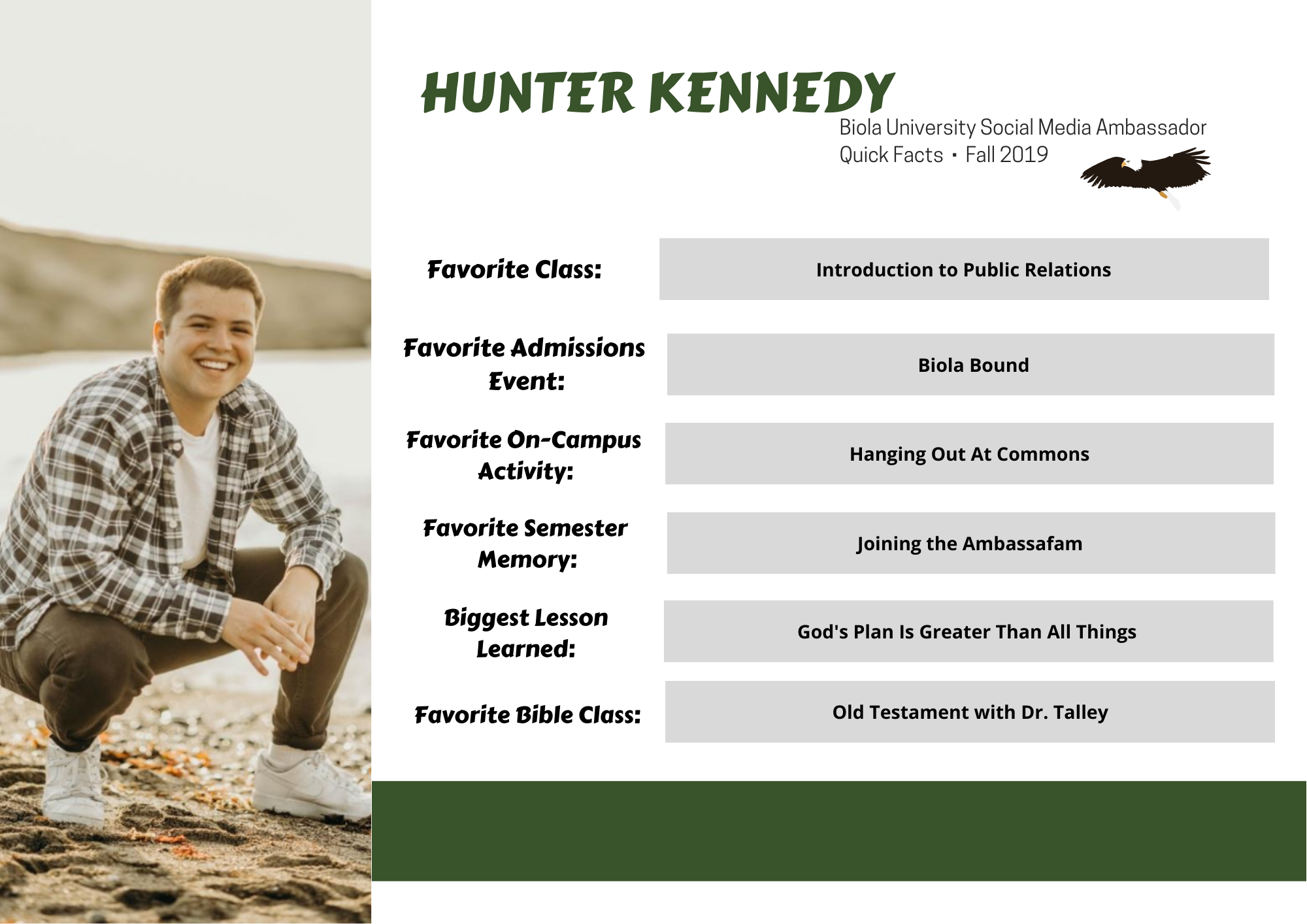 Favorite Class:

This semester was very new to me. I finally started taking classes that I was interested in. I took four Public Relations classes this semester and my favorite class was intro to PR. I learned a lot of vital skills that will help me in my future career. The professor genuinely cares about all of her students and makes sure we grasp what Public Relations is.



Favorite Admissions Event:

My favorite event this year was Biola Bound! It was really cool to students from all over the world come to Biola, and hear about all of their different stories. I really saw God's Love through all of the people who came and visited.



Favorite On-Campus Activity:

My hangout spot around Biola changed all the time throughout the semester, but I really enjoyed hanging out at Common Grounds.



Favorite Semester Memory:

Gaining a family with my fellow ambassadors.




Biggest Lesson Learned:

God's plan is greater than I will ever know and I have to trust in him.




Favorite Bible Class:

I took New Testament this semester with Shepard, But I took Old Testament last Spring with Talley and that has been the most rewarding class.