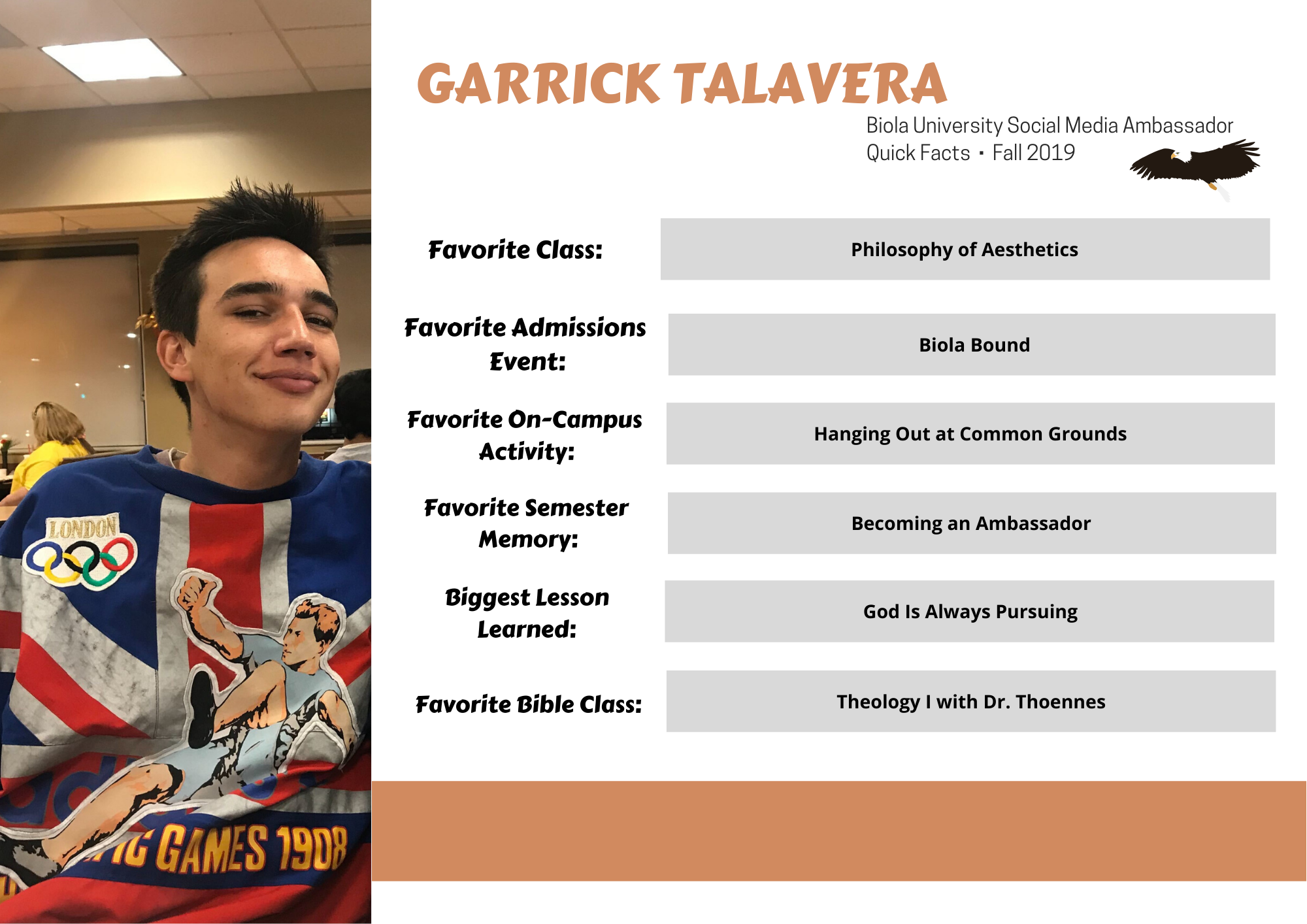 Favorite Class:

My favorite class this year was Philosophy of Aesthetics. We spend the first half of the semester learning the basics of philosophical thinking but by the end of the semester we explore difficult topics regarding beauty and how we as a society determine what art is.



Favorite Admissions Event:

My favorite event this year was Biola Bound! I loved getting to interact with prospective students and show them around Biola's campus!


Favorite On-Campus Activity:

I really enjoy hanging out at Common Grounds. There's almost always someone to sit down and chat with over coffee and overall it's just a great environment.



Favorite Semester Memory:

Becoming an ambassador!!



Biggest Lesson Learned:

God is always pursuing us even when we can't see it. :)



Favorite Bible Class:

I didn't take any this semester but I loved Theology 1 with Dr. Theonnes in the past.