By definition, I'm an overachiever. So when I received the invite to apply for the Torrey Honors Institute when I was in high school, I saw the word "honors" and immediately applied, even though I didn't even know what the program really was.
But let me start off by saying what I know now. Torrey is Biola's undergraduate honors program based upon a Socratic style of learning, where you are intentionally placed in a cohort of fellow students who you will be with for all four years of your undergraduate education. Your curriculum is derived from reading classics and some of the greatest literature ever written. Essentially, you read a lot, talk a lot, and write a lot. And you grow in community with those who have also chosen to embark on this journey.
The summer before my Freshman year of Biola, I started to think more about the Torrey program. To be honest, I did not think about it much during my second semester of my senior year, yet it popped back into my mind when I started to read the curriculum. I began to doubt myself. I wondered if I was even good enough for the program. I started to think that I was placed by mistake and once the professors read my writing, or heard me speak in session, they would ask me to leave. I went into Torrey's freshman orientation believing that I was not good enough.
I did not know how I would relate to others in Torrey. I'm a loud, extroverted, social individual who is a dancer and loves sports. I love reading, writing, and talking, but I was under the preconceived notion that there was no way I was going to be able to connect with others in Torrey. I entered orientation for Torrey believing I would not make friends because I do not write poetry for fun, do not enjoy Shakespeare plays, and I have never seen or read any of Tolkien. I thought this for sure would isolate me from others, just based upon our different interests.
However, that was changed pretty immediately. I met my fellow cohort members and orientation leaders (called Seers), and they were some of the most loving gracious, yet fun and inspiring individuals I have ever met. My relationships with others in high school was honestly pretty challenging for me at times, and I questioned if I would ever find a group of people who loved and accepted me for me. During this orientation, I learned that it was not about who we were as individuals in high school, who we thought we were in high school, or what our interests were that bonded us. Instead, what bonded us was the strongest bond of all: believing in Jesus Christ and that He died on the cross for all of our sins. That changed everything for me. I learned to love my fellow cohort individuals for who they were, and they loved me for who I was. This contrast from my relationships in high school was one of the most apparent examples of the Lord's faithfulness.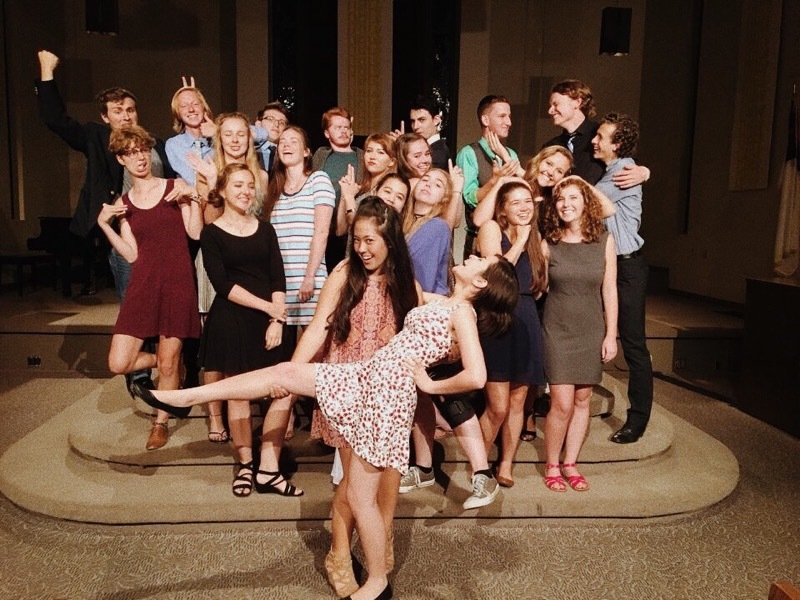 Orientation felt like summer camp. And then all of a sudden the real work started. I won't lie, Torrey is challenging, but it's manageable. It's all about balance and time management. Let's just say by week three of school I already learned how important it was to work ahead and not leave the reading for 4am. MY MISTAKE. While I loved my cohort from the beginning, I made other friends from my floor, my dorm, classes, and the dance team, and so my friend group and my community extended past my Torrey cohort, which is totally okay and highly encouraged! Even though I had many other friends that I made outside Torrey, my cohort continued to be a place of honest trust, vulnerability, and encouragement. There is something really special and unique on a journey like Torrey where you are able to embark on it with like-minded others. And your cohort becomes like a family. A family that even has Christmas parties and goes camping together.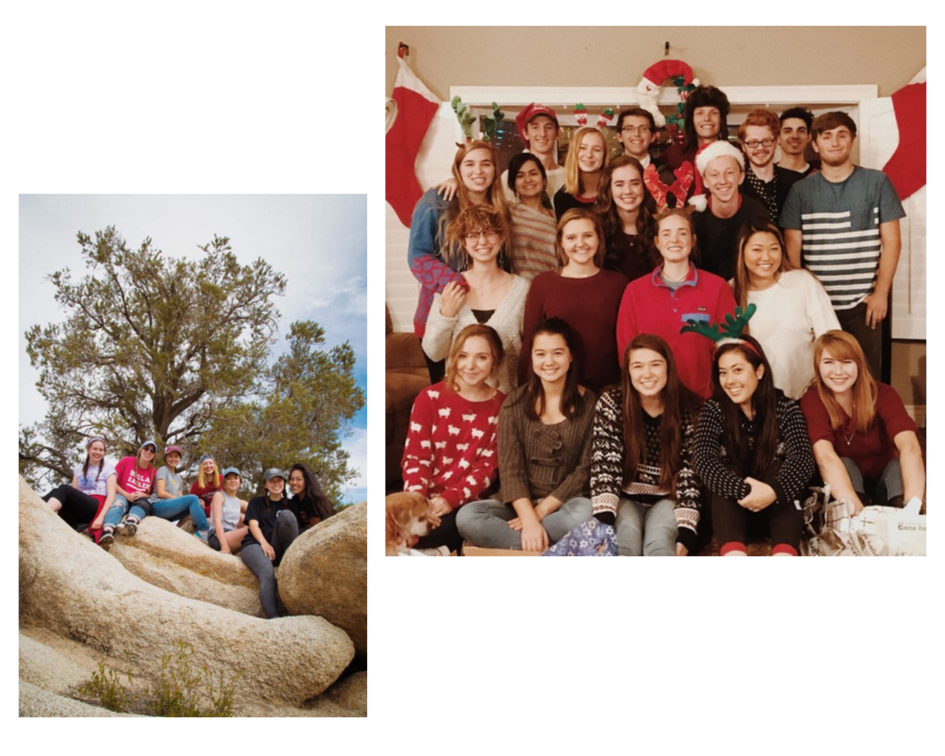 After my first year of Torrey and reflecting back on the impact that my Seers had on me during my orientation week and how that changed my view on my relationships with others, I applied to be a Seer and serve a cohort in the way that I was blessed and served by mine. I was accepted as a Seer and also hired to be the Games Coordinator for orientation, meaning essentially part of my job was to plan games for all the incoming freshmen, yell at them through a megaphone, and coach all the other Seers in a dance. I thrived. I loved serving a group of freshmen and encouraging them and listening to their stories, and it was so beautiful to see that Torrey is something that truly all grades come together in, and how, in the words of the High School Musical cast, we are all in it together.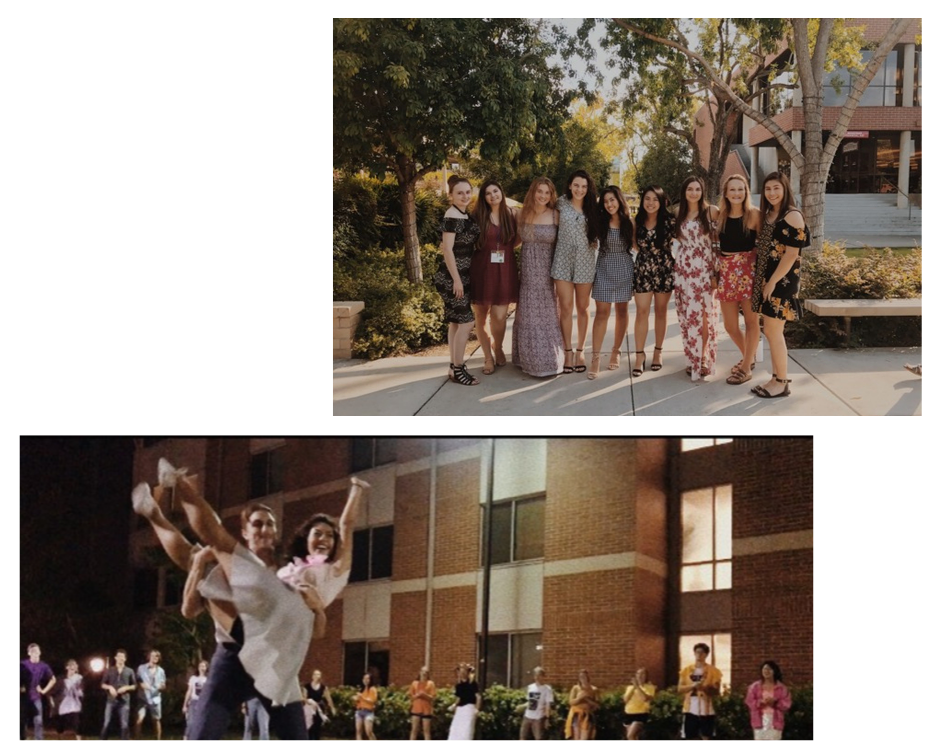 One of my favorite parts of Torrey has been the mentorship and intentionality the Torrey mentors have with you. In the beginning of your time in Torrey, you are assigned a mentor. This mentor stays the same for your whole time in Torrey, and they work alongside you with your writing, your takeaways from books, and your overall thought process of what you are experiencing. However, these mentors are not just there for you academically, but they really strive to come alongside you during this time of life and learn how to encourage you and empower you. I have come into office hours with my mentor and cried, I have gone to church with my mentor, had lunch with my mentor, and yes, we have even talked about boys together. Multiple times. I am so blessed to have an adult figure on campus who strives to be more like Christ in their life, while also allowing me a space to come and be transparent and vulnerable about anything, encouraging and empowering me.
One of the most exciting things that Torrey has allowed me to experience was traveling abroad to Cambridge, England and take a Torrey class on Cambridge grounds. Being surrounded by so much history was truly an honor. This was an opportunity to take Torrey outside the classroom, be with Torrey faculty, and be with thirty other Torrey students from all variant cohorts and grades. It was an amazing opportunity to learn, grow, and experience a new place.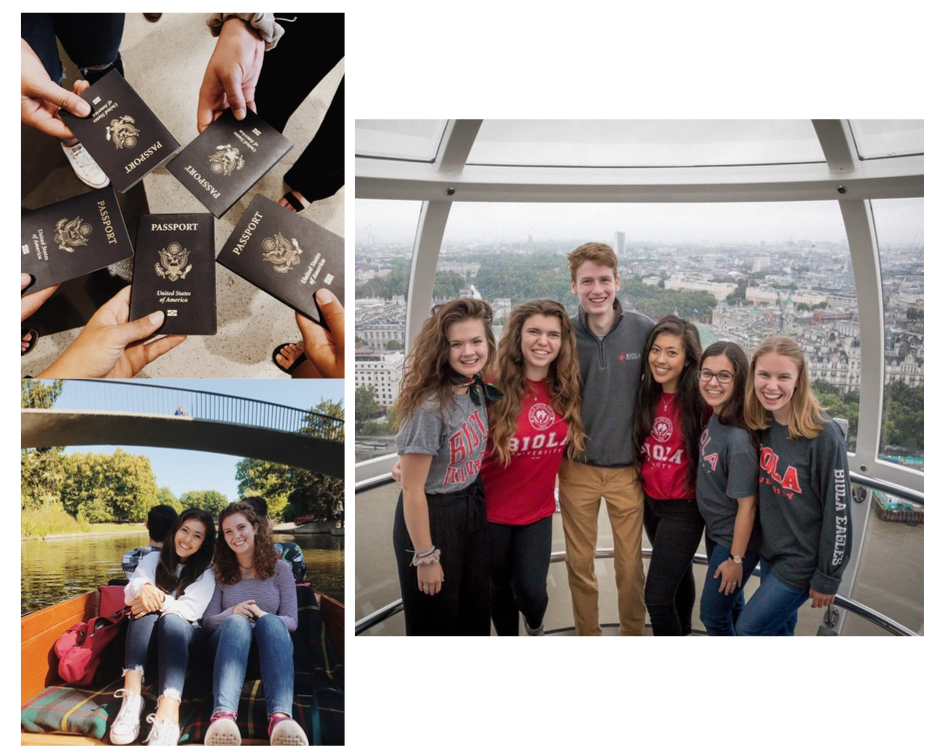 Overall, being a member of Torrey has shaped me into the person I am today, due to the lessons I have learned from the books and the discussions we partake in and in the lessons I have learned by doing life alongside these individuals. Remember from earlier when I shared that I never felt like I was enough and that I was not good enough for the program? Torrey taught me that education is not a competition or what you can prove, but what you can learn and how to be vulnerable. Torrey has also grown me as a person as I have learned how to love, learn alongside, and grow with those who are different from me. I have been pushed, challenged, required to read close to a hundred books, written papers. But ultimately, I have learned and searched for the truth of how to live our lives as Children of God through the greatest texts ever written.
I believed that I was not enough. And the fact is that I am not. Yet the overarching truth which shines through is that I am enough only because Jesus Christ was enough. Friend, you are enough as well because of what Jesus has done for you. May that encourage you today.
With grace,
Anna Gus