Parents of Biola Youth Theatre
Biola Youth Theatre understands how important it is to partner not only with company players, but also with their parents. This page will provide you — our incredible parents — with the key resources you will need to ensure your child has the best possible Biola Youth Theatre experience.
Participation Information
Parent participation is necessary and required for BYT productions. Each family is required to help with:
Three work days:

Sets are constructed, and props and costumes are crafted.
Supervisory help is needed with the ensemble.

One Load In day:

Sets and props are moved into the theatre and costume rooms are set-up.

Two to three shows, depending on the show:


A variety of areas in which to volunteer.

One Strike day:

Theatre and costume rooms are returned to their original state.
Please see the parent schedules for the following shows:
Unavailable to Volunteer?
Should a parent be unable to volunteer in the above capacity, a $400 non-participation fee (per family) is added to their account and must be paid within two weeks following the first day of lead rehearsals. If paid after this date, the fee increases to $450. Non-participation is not an option if this is a family's first show with BYT.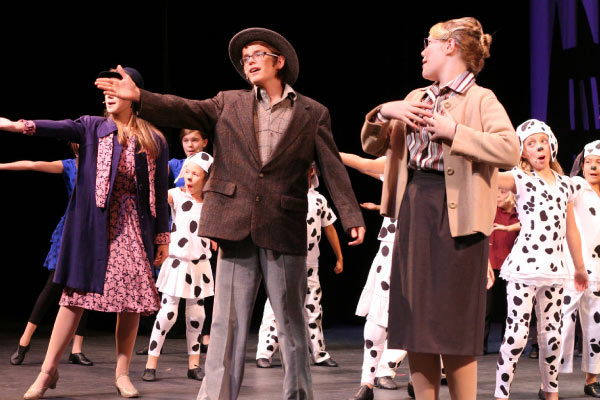 Upcoming Shows
Check out the Biola Youth Theatre Shows page for upcoming performance opportunities.
Audition Tips
BYT wants to help you succeed! Check out our "Audition Tips" page for our best recommendations.
Registration Forms
Each show has its own set of registration forms. Find what you need on our forms page!