Parent Coffee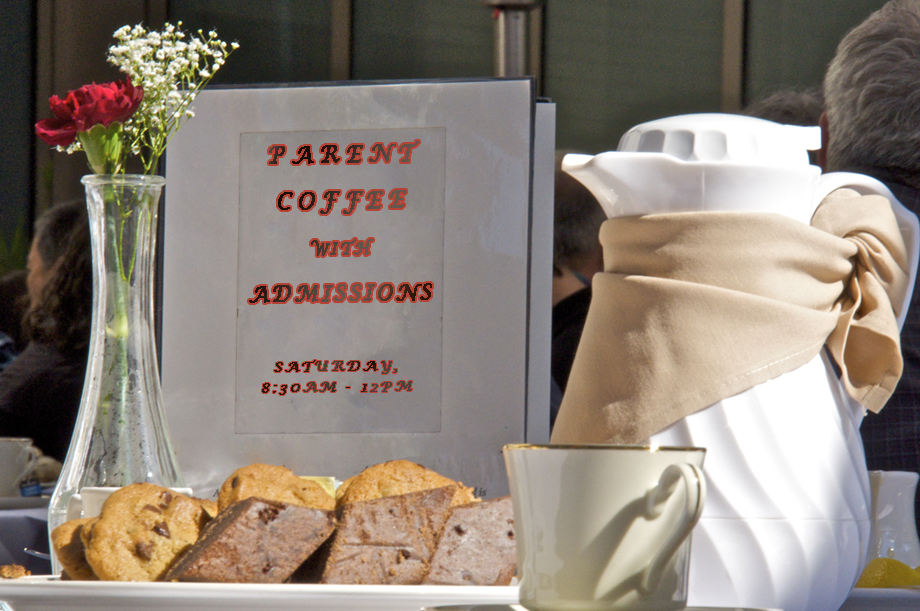 Coming in January!
This is a Saturday specifically set aside for parents of prospective students to gather and get your specific admissions questions answered. You'll get a chance to interact closely with the Biola admissions staff, the residence life department, a Biola professor, and hear from our parent relations department.
If you have any questions please contact the Admissions Events Coordinator at eunice.lee@biola.edu. Looking forward to seeing you!
Registration
This event has moved to a Saturday in January 2016, date TBA. Registration is currently open at this time, so feel free to sign up! We will announce the final date shortly.
Parent Coffee with Admissions
Saturday
Registration
8:30 - 9:30 am
Presentation from Admissions, Parents Relations, and Residence Life, and a Biola Professor
9:00 am
Q & A
10:00 am
Optional Tour
11:00 am
Optional Lunch on Campus
12:00 pm