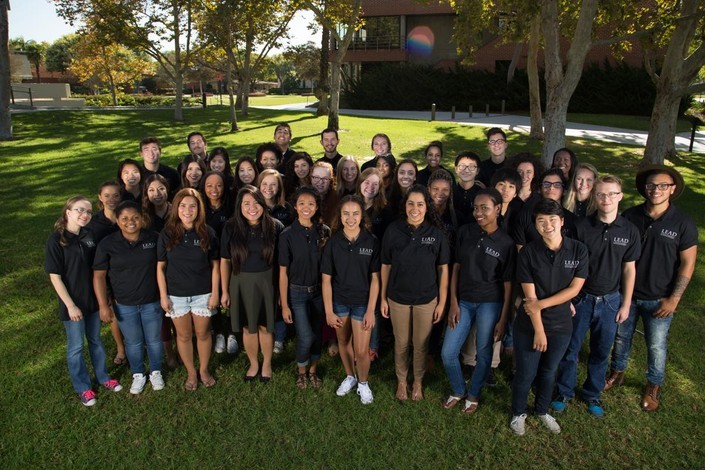 Mission: The LEAD Scholarship Program equips students for leadership in diverse contexts by developing their intercultural competence within a learning community.
LEAD Scholars will be able to:
1. Construct a biblical foundation for diversity.
2. Discuss and analyze cultural worldviews.
3. Practice leading with cultural humility.
Scholarship Amount: $2,000-$6,000 per year
Eligibility: Any incoming student (freshman or transfer), enrolling in the Fall semester, who has developed a personal understanding of their own ethnic background and has engaged in activities that promote cultural awareness, learning, and celebration within the context of the United States. In addition, students applying should have a cumulative high school GPA of a 3.0 or above, and/or cumulative transfer GPA of a 2.5 or higher.
The scholarship is renewable yearly contingent on fulfillment of Program Requirements:

1. Maintain a GPA of 2.5
2. LEAD Class & Formation Group
— Attendance during 1st year of enrollment at Biola (1.5 hours/week)
3. Professional Development Sessions
— Twice a semester 3 hour training sessions
4. SCORR Conference
— Attend 2 sessions and volunteer 4 hours
5. Formation Papers
— 2-3 page papers are due at the end of each semester
Additional Benefits:
1. LEAD Scholars receive a LEAD polo and padfolio
2. Graduating LEAD Scholars receive a stole and certificate to add to their resume
3. An optional Mentoring Program is offered
To apply for the 2016-2017 academic year, please visit the Admissions website.

Deadline:
January 15: For all freshman applicants
April 15: For all transfer applicats
For questions about applying for the LEAD Scholarship: multiethnic.outreach@biola.edu
For questions about the LEAD Program: mepdLEAD@biola.edu