International Students

International student applicants must read the following information before beginning their application. This page contains key facts and deadlines that students need to know.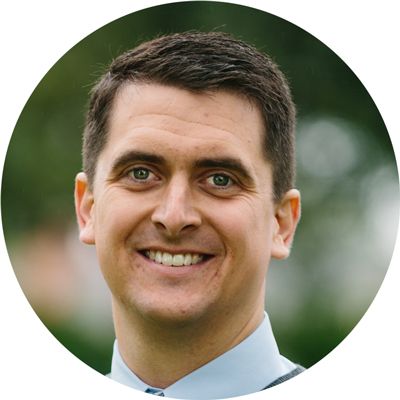 Thank you for your interest in our Master of Arts (Science and Religion) program. We want to know you and help you navigate the application process. Have questions? Contact our International Admissions office!
– Joshua Esau, Senior International Admissions Counselor
joshua.esau@biola.edu
Admission Requirements
Must have the equivalent of a bachelor's degree from an accredited, recognized institution.
A minimum TOEFL score of 100 or IELTS 7.5 is required for admission.
Application Deadlines
The Master of Arts (Science and Religion) admits students for the fall and spring semesters. A completed application includes a Christian testimony, both recommendations, an essay section and all transcripts. All applications received by the deadline are guaranteed to be reviewed by our admissions committee.
We will do our best to review applications submitted after the deadline, but to guarantee academic advising, we recommend applying by the deadlines below:
Fall Semester
On-Campus International Student Deadline: June 1
Distance Learning International Student Deadline: July 1
Spring Semester

On-Campus International Student Deadline: October 1
Distance Learning International Student Deadline: November 1
Required Documents
The following documents must be received before an application can be considered:
Online Application Completed (with application fee of US $65; payable with credit card or money order)
Official Transcripts
The transcripts from all colleges, universities or seminaries attended must be sent directly from the school to Biola's Office of Graduate Admissions to be official. These records should include the grading system, grades earned, courses, and/or examination marks. Transcripts must be official, that is, mailed directly from your college or university in a sealed envelope or sent electronically through one of the following:

Credentials Solutions and affiliate partners (Transcripts Network, Transcripts Plus, eScrip-Safe)
Any transcripts received via AACRAO's SPEEDE server


In some cases, Biola is able to evaluate international transcripts without going through the World Education Service (WES). Please contact Joshua Esau, senior international admissions counselor, for further details, joshua.esau@biola.edu.
Evidence of English Proficiency
Applicants whose native language is not English are required to display English proficiency before being admitted into the graduate programs at Biola University. You are required to submit standardized test scores for application to Biola with a minimum TOEFL of 100 or IELTS of 7.5.
Submit Pastor and Character Recommendations
The Pastor Recommendation must be submitted by a pastor on staff at your current church.
Two Essays:

Christian Testimony
Information Profile & Writing Sample (Includes three short essay questions)
English Proficiency Exam
You are required to submit standardized test scores for application to Biola. The TOEFL or IELTS is required for any applicant whose native language is not English. The minimum required score is 100 for the TOEFL or 7.5 for the IELTS. If you don't yet meet this requirement, consider Biola's English Language Program.

Affidavit of Financial Support

Before we can consider your application you must be able to demonstrate a substantial amount of financial support from your own resources. The U.S. Department of Homeland Security (DHS) will not allow us to issue I-20 forms (used to obtain student visas) without documented proof that the student has sufficient funds to study in this country. Applicants may choose one of following options:
Use bank statements to prove that they can self-support and raise 100 percent of the necessary costs
Complete an Affidavit of Support, assuring that the student will receive support from someone such as a sponsor or parent(s). In this case, we require that an official or notary public notarize the form. We also require that corresponding bank statements be attached.
Download the Affidavit of Financial Support (PDF).

International Student Scholarships & Payment Plans
It is important to understand the cost of attending a private university in the United States before beginning the application process. This section attempts to answer questions about financial aid available to international students.
New students are eligible to apply for the Acts 17 Department Scholarship, which is a one-year, $1,200 academic scholarship. New students awarded this scholarship will receive $600 in their first semester and $600 in their second. The scholarship parameters and application can be found here:

Learn More
Our Master of Arts degree is 39 credits. The tuition rate is $621 per credit. Full time is considered nine credits, and part-time is eight credits or below. Many of our students are part-time and take between three to seven units a semester. Biola offers a variety of payment plans to all students, including an option to break up a semester tuition payment with 25 percent each month for four months. See information regarding Biola payment here:

Learn More
Employment Opportunities
International students on F-1 visas may work on campus but not off campus. Accompanying spouses in the U.S. are not permitted to work unless also full-time students. Do not plan on any other employment while in the United States. Biola has around 680 on-campus jobs, but it is not guaranteed that you will get a job on campus.
Transitioning to the States and College Life
The Global Student Programs and Development (GSPD) department is available to help with any questions and concerns you may have about your transition to Biola. The mission of GSPD is to serve, equip and empower global students through comprehensive support services and programming.
GSPD's graduate student team can assist you with transitions and adjustment to Biola, and also hosts various events throughout the year to encourage community. Visit the GSPD website for more information, or contact the department with specific questions here:

Global Student Programs and Development
globalstudentservices@biola.edu
1-562-903-6000 ext. 5804
Questions?
If you have any questions or would like more information on any graduate program at Biola, we're here to help!
Please email us at grad.international@biola.edu or call 1-888-985-9858.
You may also be interested in
Talbot School of Theology
Talbot School of Theology