International Students
International students have different admissions requirements, such as varying application deadlines, required documents and more. Please see the information below to learn more.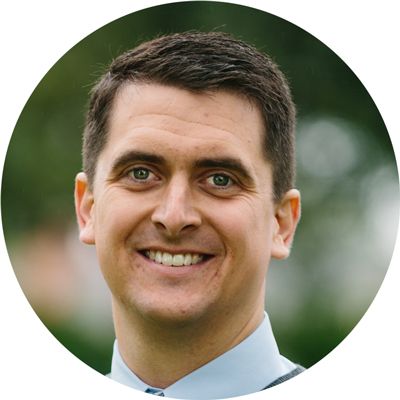 Thank you for your interest in our Master of Professional Accountancy program. We want to know you and help you navigate the application process. Have questions? Contact our International Admissions office!
Joshua Esau, Senior International Admissions Counselor
grad.international@biola.edu
International Students Application Deadlines
Fall Semester Start: June 1
Spring Semester Start: October 1
Admissions Requirements
Biola University accepts international student applications for the fall and spring semesters.
You must have the equivalent of a bachelor's degree from an accredited, recognized institution.
All admissions items (references, transcripts, etc.) must be received no later than the deadlines listed above, prior to the semester for which one is applying. We strongly recommend that applicants complete their applications even sooner.
NOTE: Students are encouraged to contact the admissions office if it is after the deadline
Required Documents
All the following documents must be received before an application can be considered:
An application fee of $65 (non-refundable) is required. Pay online through the online application or submit a check, money order, or foreign draft payable to Biola University.


Official transcripts of all colleges, universities, or seminaries attended.

The transcripts must be sent directly from the school to Biola's Office of Graduate Admissions to be official. These records should include the grading system, grades earned, courses, and/or examination marks. All International transcripts need U.S. grade equivalencies noted, so you must have them evaluated by the World Education Services (WES). Be sure to choose "course by course report." This process takes an average of 4-6 weeks and costs approximately US $300.

You are required to submit standardized test scores (TOEFL) for application to Biola to display evidence of English proficiency before being admitted into the graduate programs at Biola University. MBA applicants without passing TOEFL scores are ineligible to enroll in Biola's English Language Studies Program (ELSP). It is essential that non-native English speaking students be able to understand directions and lectures in English and be able to express their thoughts clearly in spoken and written English.

Preference in admission will be given to those with an overall score of at least 100 IBT/600 PBT/250 CBT on the TOEFL (Test of English as a Foreign Language) exam as administered by the Educational Testing Service. If you don't yet meet this requirement, consider Biola's English Language Program.

The Crowell School of Business reserves the right to waive a retake of the TOEFL test for MPAcc international student applicants who already have a Biola Business degree. Waivers of this requirement will be evaluated by the applicant's interview with Phil Woodward.

Since this test is administered only at certain times, the candidate for admission should inquire about testing dates well in advance of the date of anticipated school term in the U.S. For information about TOEFL, contact either:

American Embassies and Consulates, United Information
Test of English as a Foreign Language, Box 6154, Princeton, NJ 08541-6154, USA (Phone: 609-771-7100, Fax: 610-290-8972, Website: ets.org/toefl)

GMAT Score Report, if applicable (Executives with significant work experience may seek a waiver on this requirement).
Three References (Download the Reference Forms (PDF)).

Pastor or church leader reference
Academic or character reference
Employer reference

Please include a professional resume.
Affidavit of Support for each individual source of funding. Before we can consider your application, you need to find a sponsor (or sponsors) who will pay for your educational expenses, or you must have the funds yourself (note: Copies of the Affidavit of Support may be made if more than one person will serve as sponsor for your expenses).

The Affidavit of Support must be Notarized and submitted with corresponding bank statements.

This document reasonably ensures your sponsors ability to support you during your time of studies while in the U.S.

Download the Affidavit of Financial Support (PDF)

Interview with the Crowell School of Business Professor, Phil Woodward (we will contact you to schedule your interview once we have received all of the above application items).
Once accepted, international students must subscribe either to the Biola University student health insurance policy or obtain a policy that maintains coverage throughout their time in the United States.

I-20 Form
To obtain the I-20 form (which is used to apply for a student visa with your embassy), you must complete the above process, be accepted to the university, and pay a deposit of US $2,000 toward your tuition. This deposit will also cover the $300 deposit required for enrollment and housing.
Financial Aid
It is important to understand the cost of attending a private university in the United States before beginning the application process. This section attempts to answer questions about financial aid available to international students.
Although there is financial aid available to international students, funds are limited and normally do not exceed 10% of a student's yearly tuition costs. Therefore, applicants must be able to meet the majority of the cost of their education.

The source of the remaining 90% or more of yearly tuition must be from the applicant's funds and/or a sponsor(s). Biola University cannot assist applicants in finding sponsors.

Before requests for financial aid can be considered, the applicant must submit a completed application file with all items listed above, and be accepted for admittance by June 1.
It is essential that the University clearly understands the applicant's qualifications and sponsor's financial resources before evaluating eligibility for scholarship assistance. Incomplete or un-notarized affidavits will be returned to the applicant.
Applicants who wish to be considered for financial assistance should specify this request with their completed application forms.


Scholarships
The MPAcc scholarship is available to students on an F-1 visa. Please review the scholarships link for the scholarship application, requirements and details. Please see the MPAcc financial aid for more information.
You may also be interested in
Crowell School of Business
Crowell School of Business
Crowell School of Business