For information on Biola University's coronavirus (COVID-19) response and updates, visit
biola.edu/coronavirus
.
Cost and Admission
This is a paid event.
For more information regarding group pricing, contact Megan Clark at (562) 906-4570 or conference.coordinator@biola.edu.

Speakers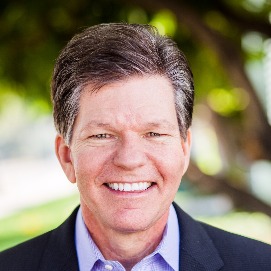 Craig J. Hazen, Ph.D.
Craig J. Hazen is the founder and director of the Christian Apologetics Program at Biola University. He holds a doctorate in Religious Studies from the University of California and is the editor emeritus of the journal Philsophia Christi. He is the author of a range of books and articles including Fearless Prayer, Five Sacred Crossings and The Village Enlightenment in America.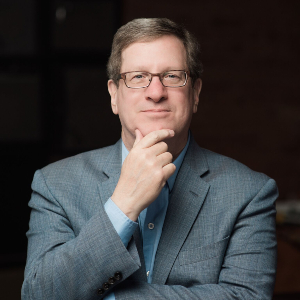 Lee Strobel
Atheist-turned-Christian Lee Strobel is the former award-winning legal editor of the Chicago Tribune and the best-selling author of The Case for Christ, The Case for Faith, The Case for Grace, The Case for a Creator, and his latest project — The Case for Miracles. With a journalism degree from the University of Missouri and a Master of Studies in Law degree from Yale Law School, Lee has won four Gold Medallions for publishing excellence and coauthored the Christian book of the year. He and Mark Mittelberg have just released their six-week small-group curriculum on evangelism and apologetics, called "Making YOUR Case for Christ." Lee's website is www.LeeStrobel.com.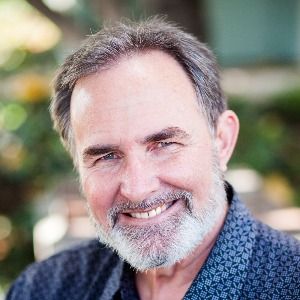 Clay Jones, D.Min.
Clay Jones is an associate professor of Christian Apologetics at Talbot School of Theology. He holds a Doctor of Ministry from Trinity Evangelical Divinity School as well as a Master of Divinity and a Bachelor of Arts in Philosophy. Clay is an expert in the topic of why God allows evil and has even written a book on the topic.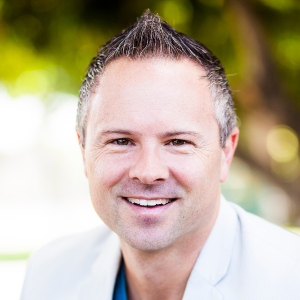 Sean McDowell, Ph.D.
Sean McDowell is a gifted communicator with a passion for equipping the church, and in particular young people, to make the case for the Christian faith. He connects with audiences in a tangible way through humor and stories while imparting hard evidence and logical support for viewing all areas of life through a Biblical worldview.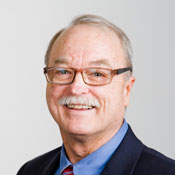 J.P. Moreland, Ph.D.
J.P. Moreland is the distinguished professor of philosophy at Talbot School of Theology, Biola University. He has earned four degrees: a bachelor's degree in chemistry from the University of Missouri, a master's degree in theology from Dallas Theological Seminary, a master's degree in philosophy from the University of California at Riverside and a doctorate in philosophy from the University of Southern California. His ideas have been covered by both popular religious and non-religious outlets, including the New Scientist and PBS' "Closer to Truth," Christianity Today and WORLD magazine. Moreland has authored or co-authored 30 books, including Kingdom Triangle, Scaling the Secular City, Consciousness and the Existence of God, Love Your God With All Your Mind and many more. He has also published over 70 articles in journals, which include Philosophy and Phenomenological Research, American Philosophical Quarterly, Australasian Journal of Philosophy, Metaphilosophy, Philosophia Christi and Faith and Philosophy.
Friday, April 17
| | |
| --- | --- |
| 6:30 p.m. | Event begins |
| 6:45–7:05 p.m. | Craig Hazen: mini-lecture on What in the World are We Afraid Of? |
| 7:05–7:35 p.m. | J.P. Moreland: mini-lecture on The Anatomy of a Culture in Decay |
| 7:35–8:05 p.m. | Lee Strobel: The Unexpected Adventure |
| 8:05–8:30 p.m. | Break |
| 8:30-9:30 p.m. | Clay Jones: Why Does God Allow Evil? |
| 9:30 p.m. | Event ends |
Saturday, April 18
| | |
| --- | --- |
| 8:45 a.m. | Event begins |
| 9-9:50 a.m. | Sean McDowell: The Historical Reliability of the New Testament |
| 9:50-10:05 a.m. | Break |
| 10:05-10:50 a.m. | Craig Hazen: Christianity and the Challenge of World Religions |
| 10:50–11 a.m. | Break |
| 11–11:50 a.m. | J.P. Moreland: Arguments for the Existence of God |
| 11:50 a.m.–12 p.m. | Break |
| 12–1 p.m. | Lee Strobel: The Case for Christ — Evidence for the Resurrection |
| 1:15 p.m. | Event ends |