River City Christian

10933 Progress Court
Rancho Cordova, California 95670
River City Christian presents Reasonable Faith, an Apologetics Conference in partnership with Biola University. During this 2-day event you will learn to answer the tough questions from some of the leading Christian thinkers of our day, Lee Strobel, Sean McDowell, J. Warner Wallace and Craig Hazen.
Questions?
Contact Megan Clark at:
(562) 906-4570
megan.clark@biola.edu
Speakers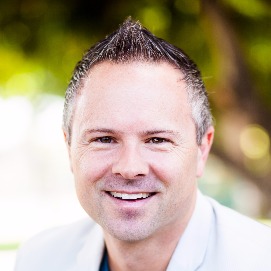 Sean McDowell, Ph.D.
Sean McDowell is an associate professor in the christian apologetics program at Biola University. He is also the Resident Scholar for Summit California. Sean still teaches one high school Bible class, which helps give him exceptional insight into the prevailing culture so he can impart his observations poignantly to fellow educators, pastors and parents alike. In 2008 he received the Educator of the Year award for San Juan Capistrano, California. Sean is listed among the top 100 apologists. He graduated from Talbot Theological Seminary with a double master's degree in theology and philosophy and earned a doctorate in Apologetics and Worldview Studies from Southern Baptist Theological Seminary in 2014. Sean is the author, co-author or editor of over eighteen books including: The Fate of the Apostles (Routledge, 2015) and A New Kind of Apologist (Harvest House, 2016). He is also the General Editor for The Apologetics Study Bible for Students and has written for YouthWorker Journal, Decision Magazine, and the Christian Research Journal.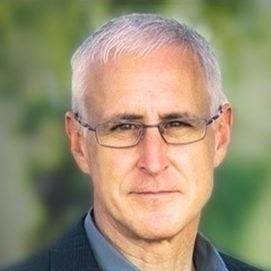 J. Warner Wallace, M.A.
J. Warner Wallace is a cold-case homicide detective, popular national speaker and best-selling author. He continues to consult on cold-case investigations while serving as a senior fellow at the Colson Center for Christian Worldview. He is also an adjunct professor of apologetics at Biola University and a faculty member at Summit Ministries. J. Warner was a conscientious and vocal atheist until the age of thirty-five, when he took a serious and expansive look at the evidence for the Christian worldview and determined that Christianity was demonstrably true. After becoming a Christ follower in 1996, Jim continued to take an evidential approach to truth as he examined the Christian worldview. He eventually earned a master's degree in Theological Studies from Golden Gate Baptist Theological Seminary.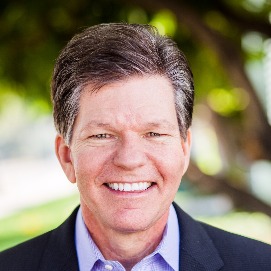 Craig J. Hazen, Ph.D.
Craig J. Hazen is a professor of Comparative Religion and Christian Apologetics at Biola University and director of the Christian Apologetics Program. He is the editor of the philosophy journal, Philosophia Christi. He has authored or contributed to range of scholarly works including: To Everyone and An Answer, Apologetics Study Bible and his novel Five-Sacred Crossings. Hazen has a doctorate in Religious Studies, a degree in Biological Sciences, and has studied International Human Rights in Strasbourg, France. At Biola he was named the Fischer Award for Faculty Excellence, the highest faculty honor.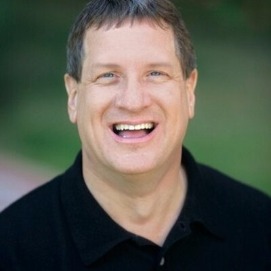 Lee Strobel, M.L.S.
Atheist-turned-Christian Lee Strobel is the former award-winning legal editor of The Chicago Tribune and best-selling author of more than twenty books. His classic, The Case for Christ, is a perennial favorite which details his conversion to Christianity. His recent release, The Case for Grace, just won the 2016 Nonfiction Book of the Year from the EPCA. For the last twenty-five years, his life's work has been to share the evidence that supports the truth and claims of Christianity and to equip believers to share their faith with the people they know and love. Lee is currently a teaching pastor at Woodlands Church in Texas where he speaks multiple times each year. He recently joined the faculty at Houston Baptist University as a Professor of Christian Thought.
Friday
| | |
| --- | --- |
| 7–7:10 p.m. | Announcements and Introductions |
| 7:10–7:30 p.m. | Craig Hazen: "Dealing with Doubt" mini-lecture |
| 7:30–7:50 p.m. | Lee Strobel: "If Jesus Lived In My House" Evangelism and Apologetics mini-lecture |
| 7:50–8:10 p.m. | Sean McDowell "Apologetics and the Next Generation" mini-lecture |
| 8:10–8:25 p.m. | Break |
| 8:25–9:30 p.m. | J. Warner Wallace: "God's Crime Scene — The Case for God's Existence for Evidence" |
Saturday
| | |
| --- | --- |
| 9–9:05 a.m. | Announcements and Introductions |
| 9:05–10 a.m. | Sean McDowell: "The Case for Marriage" |
| 10–10:15 a.m. | Break |
| 10:15–11:15 a.m. | J. Warner Wallace: "Developing a 'Forensic Faith'" |
| 11:15–11:30 a.m. | Break |
| 11:30 a.m.–12:30 p.m. | Lee Strobel: "The Case for Christ — Evidence for the Resurrection" |
| 12:30–12:35 p.m. | Final Word and Dismissal |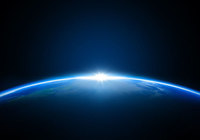 Parker, Colo. — Speakers: J.P. Moreland, William Lane Craig, J. Warner Wallace, Gary Habermas, Craig Hazen and Lee Strobel