Southwest Hills Baptist Church

9100 Southwest 135th Avenue
Beaverton, OR 97008
Cost and Admission
This is a paid event.
$35.00
General Admission
$99.00
General Admission - Family

Scholarships available
How are you doing at answering God's call to be ready to give a logical defense for the Christian faith?
1 Peter 3:15 says: "Always be ready to give a logical defense for the hope that is within you. But do it courteously and respectfully." The Greek word for "logical defense" is apologia, which is where we get our term "apologetic." It means to give a logical defense, a rational argument, or a reasoned explanation… Are you ready?
Biola's Christian Apologetics program and Prepare the Way Ministries are partnering to host the fourth Worldview and Apologetics Conference to be held near Portland. Join us to become equipped in sharing your faith more confidently in an increasingly skeptical culture. Register Today!
Questions?
Contact Megan Clark at:
562-906-4570
megan.clark@biola.edu
Speakers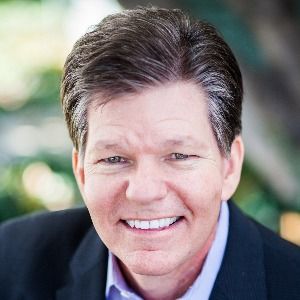 Craig Hazen, Ph.D.
Founder and Director of M.A. Program in Christian Apologetics and Director of M.A. Program in Science and Religion at Biola University. Craig Hazen is the editor of the philosophy journal, Philosophia Christi. He is also the author of the monograph The Village Enlightenment in America, the acclaimed apologetics novel Five Sacred Crossings, and dozens of articles and chapters in various books and journals. He is a recipient of the Fischer Award, the highest faculty honor at Biola and has lectured across North America and Europe on key apologetics topics — including lectures on Capitol Hill and in the White House. He is a popular church and conference speaker and former co-host of a national radio talk program.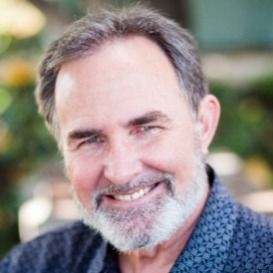 Clay Jones, D.Min.
Associate Professor of Christian Apologetics at Biola University. He holds a D.Min. from Trinity Evangelical Divinity School as well as an M.Div. and a B.A. in Philosophy. Clay Jones formerly hosted Contend for Truth, a call-in nationally syndicated talk radio program. On his program he debated many people over eight years including John Cobb, Jr.; a professor of Buddhism; Jamal Badawi, Islamic Information Institute; a Muslim cleric; Lee Holzinger, Church of Scientology; Mormons; Jehovah's Witness Greg Stafford; Dallas Blanchard, RCRC; Peta representatives; a euthanasia advocate; a secular humanist, Rep. Loretta Sanchez; KFI talk show host Bill Handle; Jimmy Creech, SoulForce; Bruce Ware; R. C. Sproul, Jr.; Robert Morey; R. Scott Clark; and a KJV only advocate. Jones was the executive director of Simon Greenleaf University (now Trinity Law School), has been on the pastoral staff of two large churches, has authored apologetic software as well as encyclopedia and journal articles, is writing a book, Why God Allows Evil, and speaks widely on that subject.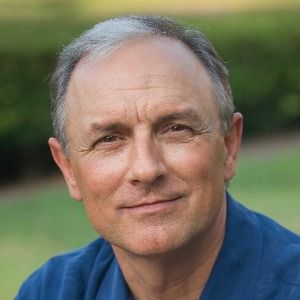 Greg Koukl
A central theme of Greg's speaking and writing is that Christianity — if it's not properly understood and properly communicated — makes the most sense of the world as we find it. He has spoken on more than 70 colleges and university campuses both in the United States and abroad and has hosted his own call-in radio show for 27 years advocating "Christianity worth thinking about." He's debated many people and is an award-winning writer and best-seller author. Greg has written seven books, including The Story of Reality — How the World Began, How it Ends, Everything Important that Happens in Between; Tactics - A Game Plan for Discussing Your Christian Convictions and Relativism: Feet Firmly Planted in Mid-Air. Greg has been featured on Focus on the Family radio and has been interviewed for CBN and BBC. He's been quoted in Christianity Today, the U.S. News & World Report and the L.A. Times. He received his Masters in Philosophy of Religion and Ethics at Talbot School of Theology, graduating with high honors, and his Masters in Christian Apologetics with honors from Simon Greenleaf University. He is also an adjunct professor in Christian Apologetics at Biola University.
Friday
| | |
| --- | --- |
| 6:45 p.m. | Greg Koukl: "Story of Reality" |
| 8:15 p.m. | Craig Hazen: "Christianity and Challenge of World Religions" |
Saturday
| | |
| --- | --- |
| 9:15 a.m. | Clay Jones: "The Problem of Evil" |
| 10:30 a.m. | Breakout Sessions (Greg Koukl, Craig Hazen, Clay Jones and others to choose from) |
| 11:30 a.m. | Lunch Break |
| 12:30 p.m. | Craig Hazen: "Debate with an Atheist/Humanist" |
| 1:15 p.m. | Extended Break |
| 1:45 p.m. | Greg Koukl: "Morality/Relativism" |
| 3:00 p.m. | Panel discussion with Greg Koukl, Craig Hazen and Clay Jones |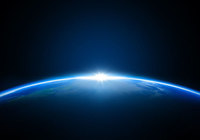 Parker, Colo. — Speakers: J.P. Moreland, William Lane Craig, J. Warner Wallace, Gary Habermas, Craig Hazen and Lee Strobel