Lake Mead Christian Ministries

655 E. Lake Mead Pkwy
Henderson, Nevada 89156
Cost and Admission
Tickets are required to attend this event.
$30.00
Early Bird Full Conference Regular Ticket

$35 after January 20, 2017

$25.00
Full Conference Regular Ticket (Full Time Student)
$60.00
Full Conference Regular Ticket (Married Couple)
Registration is now closed. Please buy your tickets at the door.
Come attend the Reasonable Faith in an Uncertain World Conference in Henderson, NV on January 27–28. Biola University's Apologetics Department will be partnering with Lake Mead Christian Ministries to host this winter Apologetics Conference. During this stimulating two-day event you will hear from some of the leading Christian thinkers and speakers of our day.
Join us as Craig Hazen, Clay Jones and JP Moreland tackle some of today's most commonly asked questions. Why does God allow evil? Is there evidence for the Resurrection? Does God exist? And much more. Get answers and gain confidence.
Questions?
Contact Megan Clark at:
562.906.4570
megan.clark@biola.edu
Speakers
Dr. Craig Hazen

Founder and Director of M.A. Program in Christian Apologetics and Director of M.A. Program in Science and Religion at Biola University

Dr. Clay Jones

Associate Professor of Christian Apologetics at Biola University

J.P. Moreland

Renowned Apologist and Distinguished Professor of Philosophy at Talbot School of Theology, Biola University
Friday
| | |
| --- | --- |
| 7 p.m. | Craig Hazen: "Watching the Shields Go Down" |
| 7:45 p.m. | J.P. Moreland: "The Anatomy of Unbelief" |
| 8:15 p.m. | Break |
| 8:30 p.m. | Clay Jones: "Why God Allows Evil" |
Saturday
| | |
| --- | --- |
| 9 a.m. | Craig Hazen: "Christ and the Challenge of World Religions" |
| 9:55 a.m. | Break |
| 10 a.m. | J.P. Moreland: "Arguments for the Existence of God" |
| 10:50 a.m. | Break |
| 11 a.m. | Craig Hazen: "Evidence for the Resurrection" |
| 11:50 a.m. | Break |
| 12 p.m. | J.P. Moreland: Loving God with All Your Mind |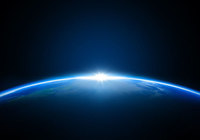 Houston, Texas — Speakers: Megan Almon, Lee Strobel, Craig Hazen, Clay Jones, Chris Du-Pond and Greg Koukl