Stones Crossing Church

7000 W. Stones Crossing Road
Greenwood, Indiana 46143
Cost and Admission
This is a paid event.
$40.00
General Ticket
$65.00
Married Couple
$20.00
Student Ticket
$25.00
Stones Crossing Church Discount

Offered to those within the church membership.
Biola Apologetics is partnering with Stones Crossing Church for a two-day conference in Greenwood, Ind., in hope to train Christians on how to relate to the world around them and to defend their faith in a truly uncertain world. Join us as Craig Hazen, J.P. Moreland, Clay Jones and Brett Kunkle tackle the big questions such as why God allows evil, why young people are leaving the church and how we can turn it around, the existence of God and much more!
Questions?
Contact Megan Clark at:
(562) 906-4570
megan.clark@biola.edu
Speakers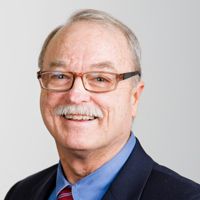 J.P. Moreland, Ph.D.
J.P. Moreland is the Distinguished Professor of Philosophy at Talbot School of Theology, Biola University. He has earned four degrees: a bachelor's degree in chemistry from the University of Missouri, a master's degree in theology from Dallas Theological Seminary, a master's degree in philosophy from the University of California at Riverside and a doctorate in philosophy at the University of Southern California. He has co-planted three churches, spoken and debated on over 175 college campuses around the country, served with Campus Crusade for Christ and served as a bioethicist from PersonaCare Nursing Homes, Inc. headquartered in Baltimore, Maryland. His ideas have been covered by both popular religious and non-religious outlets, including the New Scientist and PBS' "Closer to Truth," Christianity Today and WORLD magazine. Moreland has authored or co-authored 30 books, including Kingdom Triangle, Scaling the Secular City, Consciousness and the Existence of God, Love Your God With All Your Mind and many more. He has also published over 70 articles in journals, which include Philosophy and Phenomenological Research, American Philosophical Quarterly, Australasian Journal of Philosophy, Metaphilosophy, Philosophia Christi and Faith and Philosophy.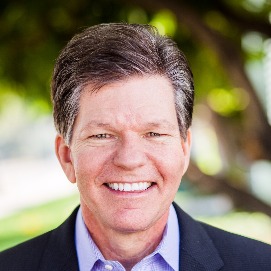 Craig J. Hazen, Ph.D.
Craig J. Hazen is a professor of Comparative Religion and Christian Apologetics at Biola University and director of the Christian Apologetics Program. He is the editor of the philosophy journal, Philosophia Christi. He has authored or contributed to range of scholarly works including To Everyone and An Answer, Apologetics Study Bible and the break-out novel Five Sacred Crossings. Hazen has a doctorate in Religious Studies, a degree in Biological Sciences and has studied International Human Rights in Strasbourg, France. At Biola he was named the winner of the Fischer Award for Faculty Excellence, the highest faculty honor.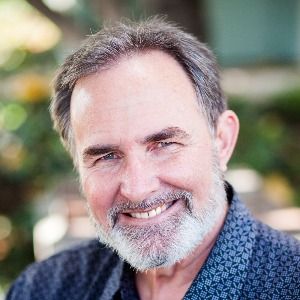 Clay Jones, D.Min.
Clay is associate professor of Christian Apologetics at Biola University. He holds a Doctor of Ministry from Trinity Evangelical Divinity School as well as an Master of Divinity and a Bachelor of Arts in Philosophy. He is the former host of Contend for Truth, a nationally syndicated call-in talk radio program. Jones was the executive director of Simon Greenleaf University (now Trinity Law School). He has been on the pastoral staff of two large churches and has authored apologetics software as well as encyclopedia and journal articles. Jones also just currently finished his new book titled, Why God Allows Evil and speaks widely on the subject.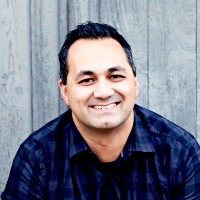 Brett Kunkle, M.A.
Brett Kunkle is the founder and president of MAVEN, a movement to equip the next generation know truth, pursue goodness and create beauty. He has more than 25 years of experience working with youth and parents. Brett has developed a groundbreaking approach to mission trips, creating one-of-a-kind experience in Berkeley, Calif., and Salt Lake City, Utah. In addition, Brett is a Teaching Fellow at the Impact 360 Institute. He was an associate editor for the "Apologetics Study Bible for Students" and co-authored "A Practical Guide to Culture: Helping the Next Generation Navigate Today's World." He received his master's degree in philosophy of religion and ethics from Talbot School of Theology. Brett lives with his wife and children in Southern California.
Friday
| | |
| --- | --- |
| 6:30–6:45 p.m. | Event begins: Announcements and Introductions |
| 6:45–7:10 p.m. | Craig Hazen: "What in the World are We Afraid of" (mini-lecture) |
| 7:10–7:40 p.m. | J.P. Moreland: "The Anatomy of Unbelief" (mini-lecture) |
| 7:40–8 p.m. | Brett Kunkle: "Why Young People are Leaving Church, and How We Can Turn it Around" (mini-lecture) |
| 8–8:20 p.m. | Break |
| 8:20–9:30 p.m. | Clay Jones: "Why Does God Allow Evil?" |
Saturday
| | |
| --- | --- |
| 9–9:05 a.m. | Announcements and Introductions |
| 9:05–9:50 a.m. | Craig Hazen: "Encounter with a Skeptic" |
| 9:50–10 a.m. | Break |
| 10–10:50 a.m. | J.P. Moreland: "Arguments for the Existence of God" |
| 10:50–11 a.m. | Break |
| 11–11:50 a.m. | Brett Kunkle: "Responding to Relativism |
| 11:50 a.m.–12 p.m. | Break |
| 12–1 p.m. | Q&A with all the speakers |