Bethel Church

1310 Farmers Loop Road
Fairbanks, Alaska 99709
Cost and Admission
This event is free to attend.
Biola Apologetics in partnership with Bethel Church seeks to train Christians on how to relate to the world around them and to defend their faith in a truly uncertain world.
Join us as we explore what it looks like to be a Christian in today's world! You will hear from leading Christian apologists such as Dr. Craig Hazen, Clay Jones, and Natasha Crain. They will tackle the issues such as why God allows evil, Christianity and the challenge of different world views plus much more. This conference is free to attend but please register today!
Questions?
Contact Megan Clark at:
(562) 906-4570
megan.clark@biola.edu
Speakers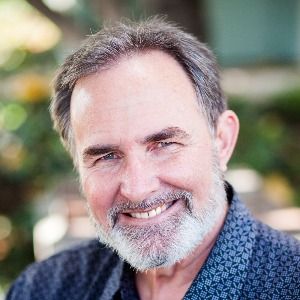 Clay Jones, D.Min.
Associate Professor of Christian Apologetics at Biola University. He holds a D.Min. from Trinity Evangelical Divinity School as well as an M.Div. and a B.A. in Philosophy. Clay Jones formerly hosted Contend for Truth, a call-in nationally syndicated talk radio program. On his program he debated many people over eight years including John Cobb, Jr.; a professor of Buddhism; Jamal Badawi, Islamic Information Institute; a Muslim cleric; Lee Holzinger, Church of Scientology; Mormons; Jehovah's Witness Greg Stafford; Dallas Blanchard, RCRC; Peta representatives; a euthanasia advocate; a secular humanist, Rep. Loretta Sanchez; KFI talk show host Bill Handle; Jimmy Creech, SoulForce; Bruce Ware; R. C. Sproul, Jr.; Robert Morey; R. Scott Clark; and a KJV only advocate. Jones was the executive director of Simon Greenleaf University (now Trinity Law School), has been on the pastoral staff of two large churches, has authored apologetic software as well as encyclopedia and journal articles, is writing a book, Why God Allows Evil, and speaks widely on that subject.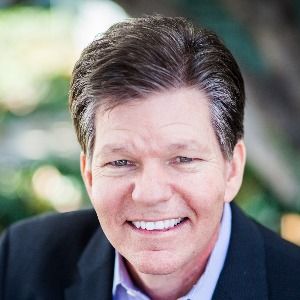 Craig Hazen, Ph.D.
Founder and Director of M.A. Program in Christian Apologetics and Director of M.A. Program in Science and Religion at Biola University. Craig Hazen is the editor of the philosophy journal, Philosophia Christi. He is also the author of the monograph The Village Enlightenment in America, the acclaimed apologetics novel Five Sacred Crossings, and dozens of articles and chapters in various books and journals. He is a recipient of the Fischer Award, the highest faculty honor at Biola and has lectured across North America and Europe on key apologetics topics — including lectures on Capitol Hill and in the White House. He is a popular church and conference speaker and former co-host of a national radio talk program.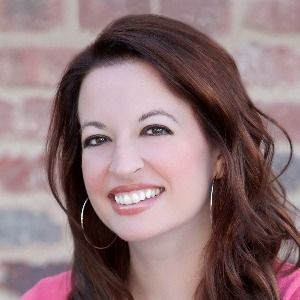 Natasha Crain
A blogger, author, and speaker who is passionate about equipping Christian parents to raise their kids with an understanding of how to make a case for and defend their faith in an increasingly secular world. She is the author of two apologetics books for parents: Talking with Your Kids about God (2017) and Keeping Your Kids on God's Side (2016). Natasha has an MBA in marketing and statistics from UCLA and a certificate in Christian apologetics from Biola University. A former marketing executive and adjunct professor, she lives in Southern California with her husband and three children.
Friday
| | |
| --- | --- |
| 6:30–6:35 p.m. | Introduction |
| 6:35–6:45 p.m. | Worship set |
| 6:45–6:55 p.m. | Announcements |
| 6:55–7:20 p.m. | Craig Hazen: "Seeing the Shields Go Down" |
| 7:20–7:50 p.m. | Natasha Crain: "Progressive Christianity: When Threats to Faith Are Less Obvious" |
| 7:50–8 p.m. | Break |
| 8–8:15 p.m. | Worship set and offering |
| 8:15–9:15 p.m. | Clay Jones: "Why Does God Allow Evil?" |
| 9:15 p.m.–9:30 p.m. | Q&A |
Saturday
| | |
| --- | --- |
| 9–9:05 a.m. | Announcements and Introductions |
| 9:05–9:15 a.m. | Worship |
| 9:15–10 a.m. | Craig Hazen: "Christianity and the Challenge of World Religions" |
| 10–10:10 a.m. | Craig Hazen: Q&A |
| 10:10–10:20 a.m. | Break |
| 10:20–11:05 a.m. | Natasha Crain: "Equipping the Next Generation With a Confident Faith" |
| 11:05–11:15 a.m. | Natasha Crain: Q&A |
| 11:15–11:45 a.m. | Extended break |
| 11:45–12 p.m. | Worship set and offering |
| 12–12:45 p.m. | Clay Jones: "Hell — An Apology" |
| 12:45–1 p.m. | Clay Jones: Q&A |
| 1 p.m. | Final Word |
Instructions: Please enter the attendee's name(s), then click register below. To add more people to your order, please click "continue shopping," then enter a new name in the text box and click "Register" again to add another entry to your cart.
Biola on the Road Registration
For more information or to ask questions, please contact:
The Christian Apologetics Program
Phone: 888.332.4652 (toll free)
apologetics@biola.edu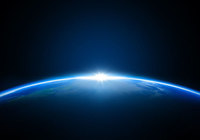 Parker, Colo. — Speakers: J.P. Moreland, William Lane Craig, J. Warner Wallace, Gary Habermas, Craig Hazen and Lee Strobel