For information on Biola University's coronavirus (COVID-19) response and updates, visit
biola.edu/coronavirus
.
Cost and Admission
This is a paid event.
Online registration is now closed. In-person registration is available at the door.
Join us for the highly anticipated three day apologetics conference — EPS Apologetics 2019! The biggest event in apologetics will be held this November 21–23 in San Diego, California. Biola Apologetics is partnering with the Evangelical Philosophical Society (EPS) and Maranatha Chapel to bring 30 of the top apologists and philosophers in the world together for the goal of better equipping Christians. By attending this conference you will have the opportunity to learn from the leading Christian scholars of our time such as J.P. Moreland, William Lane Craig, J. Warner Wallace, Gary Habermas, Craig Hazen, Sean McDowell and many others.
This is a fantastic time to unpack what it looks like to be a believer in today's culture. We hope that each individual will gain the knowledge and confidence to have impactful conversations with those they encounter. We hope to build up a new generation of believers to speak the truth of Christianity in love. If you have questions, love apologetics, are doubting your faith or just want to know more, join us on November 21–23 for this year's EPS Apologetics Conference! Register today to be a part of the movement!
Questions?
Contact Megan Clark at:
(562) 906-4570
conference.coordinator@biola.edu
Plenary Speakers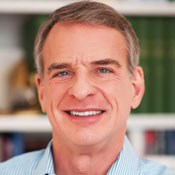 William Lane Craig
William Lane Craig is a professor of philosophy at Talbot School of Theology at Biola University and at HBU. With two earned doctorates in philosophy and theology, he has authored or edited over forty books, including The Kalam Cosmological Argument; Assessing the New Testament Evidence for the Historicity of the Resurrection of Jesus; Divine Foreknowledge and Human Freedom; God, Time, and Eternity; and God and Abstract Objects, as well as popular books in Christian Apologetics such as On Guard and his signature book Reasonable Faith. In 2016 he was named by The Best Schools one of the 50 most influential living philosophers. He is the founder and president of the ministry Reasonable Faith. Visit the website at www.reasonablefaith.org.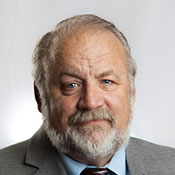 Gary R. Habermas
Gary R. Habermas (Ph.D., Michigan State University) has authored or edited some 43 books, half of which center on various aspects of Jesus' resurrection, including Did Jesus Rise from the Dead? and The Risen Jesus and Future Hope. He has been a visiting or adjunct professor at more than 15 different graduate schools and seminaries in the United States and other countries, having taught dozens of graduate courses in these contexts. He is currently a distinguished research professor and chair of the Department of Philosophy at Liberty University, teaching full-time in the Ph.D. program at Liberty's Theological Seminary.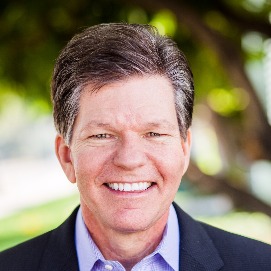 Craig Hazen
Craig Hazen is the founder and director of the Christian Apologetics program at Biola University. He holds a Ph.D. in Religious Studies from the University of California and is the editor emeritus of the journal Philsophia Christi. He is the author of a range of books and articles including Fearless Prayer, Five Sacred Crossings, and The Village Enlightenment in America.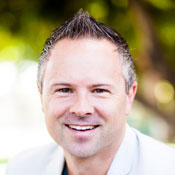 Sean McDowell
Sean is an associate professor in the Christian Apologetics program at Biola University and the resident scholar for Summit California. He graduated from Talbot School of Theology with a master's degree in theology and another in philosophy. He earned a Ph.D. in Apologetics and Worldview Studies in 2014 from Southern Baptist Theological Seminary and is listed among the top 100 apologists. Sean is the author, co-author or editor of over 18 books including So The Next Generation Will Know (David C. Cook, 2019), Sharing the Good News with Mormons (Harvest House, 2018), Evidence that Demands a Verdict (Harper Collins, 2017), A New Kind of Apologist (Harvest House, 2016) and many more.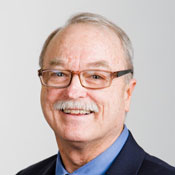 J.P Moreland
J.P. Moreland is distinguished professor of philosophy at Talbot School of Theology, Biola University. He received a B.S. in physical chemistry from the University of Missouri, a Th.M. in theology from Dallas Theological Seminary, an M.A. in philosophy from the University of California at Riverside, and a Ph.D. in philosophy at the University of Southern California. He has authored, edited, or contributed to ninety-five books, including Love God with All Your Mind and Scientism and Secularism. Moreland was recently proclaimed by The Best Schools as one of the 50 most influential living philosophers.
Breakout Speakers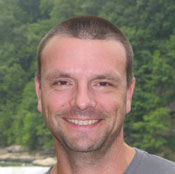 Mike W. Austin
Dr. Michael W. Austin received his Ph.D. in philosophy from the University of Colorado at Boulder and his M.A. in philosophy from Talbot School of Theology, Biola University. He is currently a professor of philosophy at Eastern Kentucky University. His areas of interest include ethics and philosophy of religion. He has published articles in several journals and has authored or edited eleven books, including Wise Stewards: Philosophical Foundations of Christian Parenting (Kregel 2009), Being Good: Christian Virtues for Everyday Life, with Doug Geivett (Eerdmans 2012), and Virtues in Action: New Essays in Applied Virtue Ethics (Palgrave Macmillan 2013). His most recent book is Humility and Human Flourishing: A Study in Analytic Moral Theology (Oxford University Press, 2018). He is currently working on a book entitled God and Guns in America (Eerdmans, forthcoming 2020).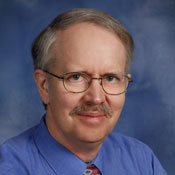 John A. Bloom
Dr. Bloom holds a Ph.D. in Physics from Cornell University and a Ph.D. in Ancient Near Eastern Studies from the Annenberg Research Institute (now the Center for Judaic Studies of the University of Pennsylvania). He is the Academic Director of Biola's MA in Science and Religion degree program and former Chair of the Chemistry, Physics and Engineering Department.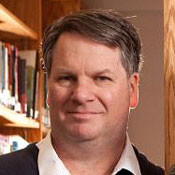 Robert M. Bowman Jr.
Robert M. Bowman Jr. is the president of Faith Thinkers, an evangelical apologetics ministry. He holds MA and PhD degrees in biblical studies from Fuller Theological Seminary and South African Theological Seminary. Rob is the author of 14 books, most recently Faith Thinkers: 30 Christian Apologists You Should Know. He has taught courses and lectured extensively in biblical studies and apologetics at Biola University, New Orleans Baptist Theological Seminary, and elsewhere.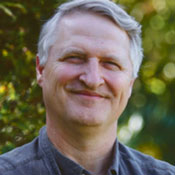 Paul Copan
Paul Copan is a Christian theologian, analytic philosopher, apologist, and author. He is currently a professor at the Palm Beach Atlantic University and holds the endowed Pledger Family Chair of Philosophy and Ethics. He is the author of a range of books including Is God a Moral Monster?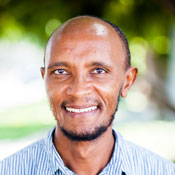 Mihretu P. Guta
Mihretu P. Guta holds a Ph.D. in Philosophy at Durham University, UK. He subsequently worked as Postdoctoral Research Fellow within the Durham Emergence Project (funded by the John Templeton Foundation). His main research focuses on metaphysics, philosophy of mind and the philosophy of neuroscience, with special emphasis on the emergence of consciousness and its relation to the brain. His recent relevant publications include: Consciousness and the Ontology of Properties. Currently, he teaches philosophy and apologetics both at graduate and undergraduate levels at Biola University and at Azusa Pacific University. He is also working on a manuscript entitled: The Metaphysics of Substance and Personhood.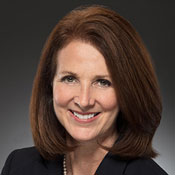 Jana Harmon
Jana Harmon is an adjunct professor of Cultural Apologetics at Biola University and a teaching fellow for the C.S. Lewis Institute of Atlanta. She holds an M.S. in Communication Disorders from the University of Texas at Dallas, an M.A. in Christian Apologetics from Biola University, and a Ph.D. in Religion and Theology from the University of Birmingham in England. Her doctoral research was on the religious conversion of atheists to Christianity, looking at the perspectives and stories from 50 former atheists. She views apologetics through a practical and evangelistic lens.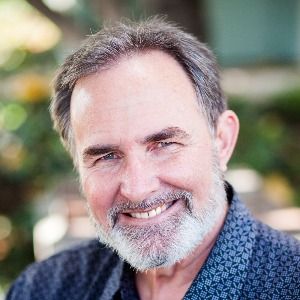 Clay Jones
Clay Jones is an associate professor in the Master of Arts in Christian Apologetics program at Biola University. He holds a doctorate from Trinity Evangelical Divinity School. Clay is the Chairman of the Board of the university apologetics ministry Ratio Christi, is a contributing writer for the Christian Research Journal and specializes in issues related to why God allows evil. You can read his blog at clayjones.net. Clay is the author of Why Does God Allow Evil?: Compelling Answers for Life's Toughest Questions and the forthcoming Immortal: The Inescapable Desire for Eternal Life and Where It Leads.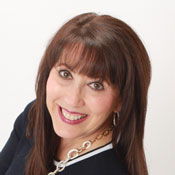 Claudia Kalmikov
Claudia holds an M.A. in Christian Apologetics from Biola University, she blogs at Straight Talk With Claudia K, is on the speaking team for the Biola On The Road Apologetics Conferences, and teaches Apologetics and women's Bible studies at her church. She has been a repeat guest on KKLA radio in Los Angeles, and writes for The Intelligent Conservative Woman. She is also a member of Women in Apologetics and writes for the same.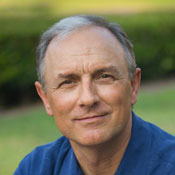 Greg Koukl
Greg has spoken on more than 70 college and university campuses both in the U.S. and abroad and has hosted his own call-in radio show for 27 years advocating "Christianity worth thinking about." An award-winning writer and best-selling author, Greg has written seven books, including The Story of Reality and Tactics. Greg received his Masters in Philosophy of Religion and Ethics at Talbot School of Theology at Biola University, graduating with high honors. He is an adjunct professor in the Christian Apologetics program at Biola University.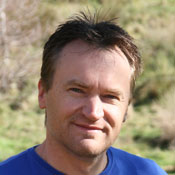 Rodney Lake
Rodney Lake is the national director of Thinking Matters, New Zealand's largest apologetics ministry which has grown to include over 60 volunteers throughout the country. He teaches staff, parents and youth at various Christian schools and is an adjunct apologetics lecturer at Faith Bible College, Bethlehem College and Bethlehem Tertiary Institute in Tauranga, New Zealand. He speaks at various churches, youth groups, conferences and to non-believers at outreach events on various apologetics topics throughout New Zealand.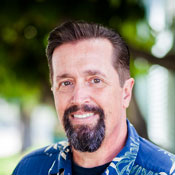 Kevin Lewis
Kevin Lewis is a professor of theology, law, and apologetics at Biola University. Lewis's research interests include the fields of polemical & elenctic theology, systematic theology, Christian Apologetics, theology and law integration, and jurisprudence & public policy. Lewis is the founder and president of the Institute for Theology & Law ( www.itlnet.org ). Professor Lewis is an active lecturer and seminar speaker at churches, colleges, and conferences and has appeared on many radio programs, both as a guest and a host, and television shows addressing a variety of theological, legal, political, and apologetics topics. Lewis is also a practicing attorney and a partner in the Law Office of Lewis & Lewis ( www.lewislaw.info ) and is an affiliate attorney with the Pacific Justice Institute.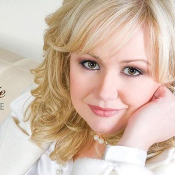 Angela Courte MacKenzie
Angela Courte MacKenzie is an international broadcaster, pianist, vocalist and worship leader. Her music has traveled all over the world through her Facebook live events and weekly Power of Praise program. Angela has a B.A. degree in Music/Vocal Performance from the University Of Central Florida, and more recently a M.A. in Apologetics from Talbot School of Theology, Biola University. Angela also holds positions on several ministry and charitable boards both in the US and the UK (where she currently lives). Through media, music and speaking, Angela advocates for her vision of a place where the artist and Christian thinker can collaborate.
Scott Rae
Scott Rae is professor of Christian ethics, dean of the faculty at Talbot School of Theology, and senior advisor to the President for University Mission at Biola University. A noted Christian scholar and ethicist, Scott is the author of such books as Moral Choices: An Introduction to Ethics; Business for the Common Good; and Beyond Integrity: A Judeo-Christian Approach to Business Ethics. He has a Ph.D. and M.A. in social ethics from the University of Southern California, a Th.M. in Old Testament from Dallas Theological Seminary, and a B.A.S. in economics from Southern Methodist University. He has served in a variety of teaching and leadership roles, including a term as president of the Evangelical Theological Society.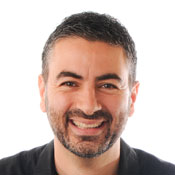 Alan Shlemon
Alan Shlemon is an author and speaker for Stand to Reason. Known for teaching on some of the most controversial issues of our time, he tackles topics such as abortion, evolution, homosexuality, bioethics, and Islam. Alan has been a guest on both radio and television, and has spoken to thousands of adults and students across the country at churches, conferences, and college campuses.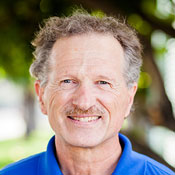 R. Scott Smith
R Scott Smith received his Ph.D. from USC and is a professor of ethics and Christian Apologetics in Biola's M.. Christian Apologetics program. He is the author of Authentically Emergent: In Search of a Truly Progressive Christianity, In Search of Moral Knowledge, and Naturalism and Our Knowledge of Reality.
Robert B. Stewart
Robert B. Stewart is professor of philosophy and theology, and Greer-Heard professor of faith and culture, at New Orleans Baptist Theological Seminary, where he directs the NOBTS Institute for Christian Apologetics and the Greer-Heard Point-Counterpoint Forum. He has written or edited 10 books in addition to being the general editor for Studies in Christian Apologetics, a monograph series published by B&H Academic. He has written numerous essays in books and journals on Christian Apologetics as well as philosophical and theological issues.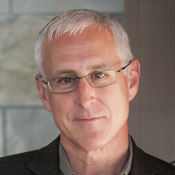 J. Warner Wallace
J. Warner Wallace is a cold-case homicide detective, popular national speaker and best-selling author. He continues to consult on cold-case investigations while serving as a senior fellow at the Colson Center for Christian Worldview. He is also an adjunct professor of apologetics at Biola University and a faculty member at Summit Ministries. J. Warner's professional investigative work has received national recognition; his cases have been featured more than any other detective on NBC's Dateline, and his work has also appeared on CourtTV and Fox News. He is the author of the book Cold Case Christianity.
Thursday, Nov. 21
6:15 p.m.
Doors Open
6:45 p.m.
Event Begins
7–7:15 p.m.
Sean McDowell: Apologetics for a New Generation
7:15–8 p.m.
William Lane Craig: Arguments for the Existence of God
8–8:20 p.m.
Break

8:20–9:15 p.m.

Parallel Session

Robert Bowman: Historical Reliability of the Gospels
Robert Stewart: The Exclusivity of Christ in a Pluralistic World
Claudia Kalmikov: Responding to Relativism
Jana Harmon: Reaching the Resistant: A Look Inside Atheist Conversion
Raymond Stewart: "But We Know Better Now:" How the Advancement of Human Knowledge Killed God?
Friday, Nov. 22
6:15 p.m.
Doors Open
6:45 p.m.
Event Begins
7:10–8 p.m.
Gray Habermas: The Evidence for the Resurrection of Jesus
8–8:20 p.m.
Break

8:20–9:15 p.m.
Parallel Sessions


J. Warner Wallace: Cold Case Christianity
Scott Rae: Bioethics and The Assault on Human Dignity
Mihretu Guta: Does the Brain Think?
Rodney Lake: Transgenderism: Understanding the Gender Identity Phenomenon
Mike Austin: The Centrality of Christian Character in Effective Apologetics
Saturday, Nov. 23
8:30 a.m.
Doors Open
9–9:45 a.m.
Craig Hazen: Fearless Prayer
9:45–9:55 a.m.
Break

9:55–10:50 a.m.
Parallel Sessions


Paul Copan: Is God a Moral Monster? Understanding God's OT Commands to "Utterly Destroy"
Scott Smith: Getting Social Justice Wrong
Clay Jones: Why Does God Allow Evil?
Alan Shlemon: Answering Islam
Angela MacKenzie: Music as an Apologetic Gift and Unique Display of God's Glory

10:50–11:10 a.m.
Break
11:10 a.m.–12:05 p.m.
Parallel Sessions

John Bloom: Archaeological Apologetics
Greg Koukl: The Story of Reality
Kevin Lewis: Christianity on Trial: A Lawyer Examines the Evidence

12:05–12:15 p.m.
Break

12:15–1 p.m.
J. P. Moreland: Science and Secularism
1–1:15 p.m.
Craig Hazen: Final Words