The Bridge Community

260 E Pages Lane
Centerville, Utah 84014
Cost and Admission
Tickets are required to attend this event.
$40.00
Standard Price

At the door and one week before the event

$70.00
Married Couples
$35.00
Early Bird
$25.00
Full-Time Student
Biola Apologetics is partnering with The Bridge Community for a two-day conference in Centerville, Utah in hope to train Christians on how to relate to the world around them and to defend their faith in a truly uncertain world. Join us as Craig Hazen, JP Moreland, Clay Jones and Loren Pankratz tackle the big questions such as why God allows evil, the evidence for the Resurrection, how to reconcile science and faith, plus much more!
Questions?
Contact Megan Clark at:
562.906.4570
megan.clark@biola.edu
Speakers
Craig Hazen, Ph.D.

Founder and Director of M.A. Program in Christian Apologetics and Director of M.A. Program in Science and Religion at Biola University

Clay Jones, D.Min.

Associate Professor of Christian Apologetics at Biola University. He holds a D.Min. from Trinity Evangelical Divinity School as well as an M.Div. and a B.A. in Philosophy.

J.P. Moreland, Ph.D.

A Distinguished Professor of Philosophy at Talbot School of Theology, Biola University in California.

Loren Pankratz

Pastor of The Bridge Community. He holds a B.A. in Philosophy and Religion from Chapman University, an M. Div. from Princeton Theological Seminary and a D. Min from Talbot School of Theology.
Friday
| | |
| --- | --- |
| 6:30 p.m. | Doors Open |
| 7 p.m. | Announcements and Introductions |
| 7:15 p.m. | Craig Hazen: "Christianity and the Challenge of World Religions" |
| 8:15 p.m. | Break |
| 8:30 p.m. | JP Moreland: "Reconciling Science and Faith" |
Saturday
| | |
| --- | --- |
| 8 a.m. | Doors Open |
| 8:30 a.m. | Announcements and Introductions |
| 8:35 a.m. | Clay Jones: "Genocide, Crusades, Slavery — Answering the Charges against Christianity" |
| 9:20 a.m. | Break |
| 9:30 a.m. | Loren Pankratz: "What has Natural Theology to do with Revelation?" |
| 10:10 a.m. | Break |
| 10:20 a.m. | Craig Hazen: "Evidence for the Resurrection of Jesus" |
| 11:05 a.m. | Break |
| 11:15 a.m. | J.P. Moreland: "The Problem with Materialism" |
| 12 p.m. | Lunch Break |
| 1 p.m. | Clay Jones: "Why God Allows Evil" |
| 2 p.m. | Break |
| 2:10 p.m. | Q&A with Speakers |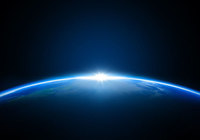 Houston, Texas — Speakers: Megan Almon, Lee Strobel, Craig Hazen, Clay Jones, Chris Du-Pond and Greg Koukl