For information on Biola University's coronavirus (COVID-19) response and updates, visit
biola.edu/coronavirus
.
If you desire to pursue a career in teaching elementary, junior high or high school music, the Music Education program is designed for you. Private lessons, formal and informal recitals, large and small ensemble experience, basic and advanced conducting, instrumental and choral literature courses, music education workshops in woodwinds, brass, percussion, and string instruments, and exposure to music drama all work together to prepare you for a career in music leadership. Enjoy ensemble student conductor positions, teaching assistantships, student observation and student teaching opportunities offered for "hands on" experience.
Our music education majors will be sharing God's gift of music with children of all ages. As we know, music has such an impact on the world. What a powerful tool to profess the love of God. My hope is that Biola's music education students will have a strong hand in impacting this young community."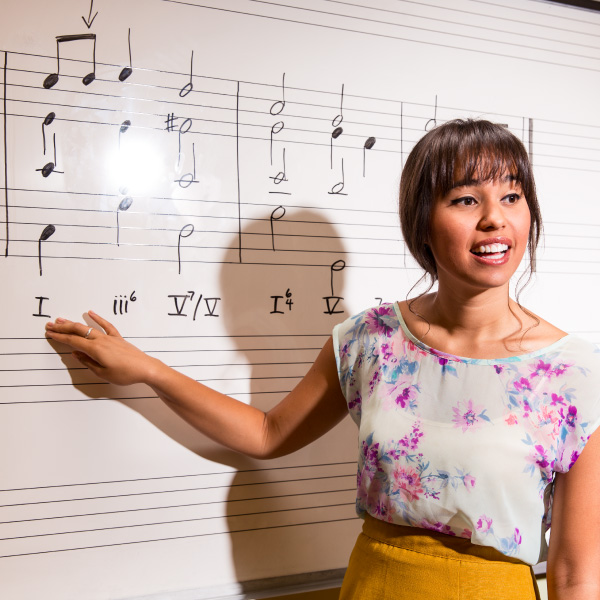 Degrees and Programs
Meet the Faculty
---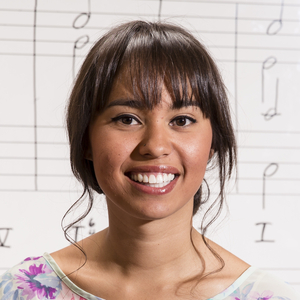 Biola gave me so much more than just a degree to enter the field of music education. The courses, communities, and professors at Biola taught me how to truly impact the world for Christ by pursuing my career with the fervor and excellence that is reflective of our Creator. The skills and disciplines I cultivated at Biola are priceless tools that will forever propel my career and desire to seek Christ in all that I do.
Instrumental Music Teacher
Music Education (Flute), B.M. '13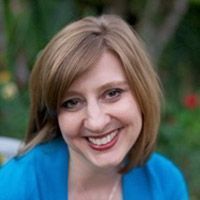 I would like to thank the music department (now conservatory) as a whole for your commitment to providing an outstanding music education integrated with Christian world view for students such as I was. I know God led me to attend Biola...and my time spent there greatly affected the direction of my life.
Assistant Professor of Music, Vanguard University and Adjunct Professor (Piano), Biola University
Performance (Piano) and Music Education, B.M. '94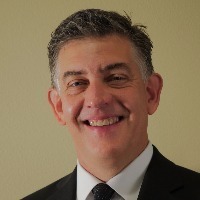 The biblical training was invaluable. And the broadness and depth of the Bible curriculum was a lot more valuable than I realized or appreciated at the time. It gave me a grounding in the faith and in issues that I wouldn't have otherwise received. The musical education I received gave me a solid foundation both as a performer and as a teacher. So many places have the technical things in place, but the music lacks the risk-taking and passion that is typical of Biola's ensembles.
High School Music Educator
Performance (Trumpet) and Music Education, B.M. '89
---
Ensembles
Watch and Listen